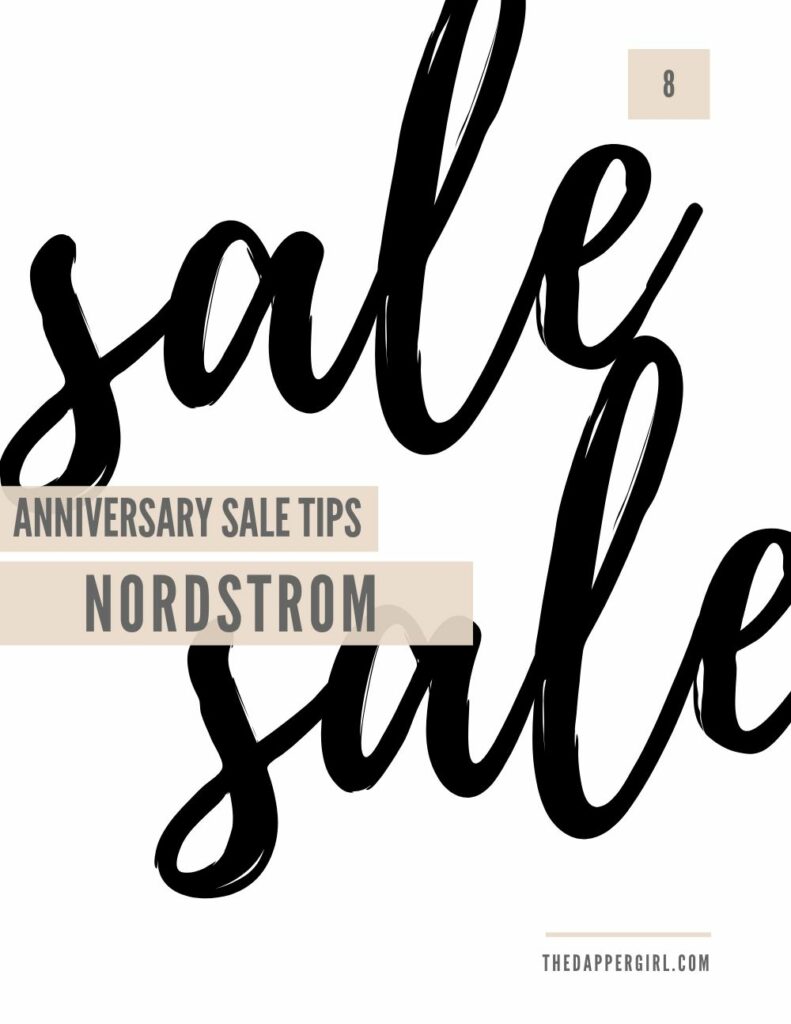 Y'all the best sale of the year is here! The Nordstrom Anniversary Sale is almost here. If you've never shopped the sale before or have no clue what it is – its where you can shop brand new fall/winter pieces at a discount for a limited time! The sale consists of items that are discounted up to 40% off! We're talking: women's clothing, accessories, beauty, kids, home, gifts! If you're a first time shopper the sale can be a little overwhelming, so I'm sharing my tips to make the sale easier to shop!
1. Dates to Remember
Early Access: July 11 at 12:30 PM EST –  Early Access begins! Early access is only for Nordstrom card holders – so if you want your best shot of getting pieces that would normally sell out, I will definitely look into getting the card! *even if you get the credit card and don't put anything on it you still have access to shop early!*
Early Access: July 12-18 Early Access sale opens to everyone, so this is your chance to shop if you don't have the card! You can place the items you want on your wishlist, but won't be able to check out until the sale opens to the public July 19!
Public Access: July 19-August 4 – The sale opens to everyone! If you'd don't have the card this is when you will be able to check out your items that are saved on your wishlist! August 4th is the last day to shop the sale, prices will go back up the 5th!
2. Look At The Online Catalog Now
Make a list and check it twice 
 click here to scope out the catalog now of what is going to be for sale. There is a lot of items to narrow down what you really want because trust me, things sell out – FAST!
3. Use Your Triple Points Day
If you're a cardholder you get to pick and choose a couple days a year to earn 3x points on purchases. If you know you are going to be splurging I will use a triple points day so you are closer to receiving a note!
4. Shop Online
In-store will probably be crazy during the early Access week, and hard to find specific items so shop online and pick up in store! Or have it delivered. One of the MANY reasons why I love Nordstrom is free shipping, free returns – all the time!
5. Check Out Your Closet Before The Sale
Are your boots from last year all scuffed? Do you need a new jacket?  Get a head start on what you want and need for the upcoming season!
6. Buy Staples
This sale is a great time to take advantage of the sale and buy quality pieces – denim, boots, basics, outerwear.
7. Stock Up On Beauty Favorites
If you're a beauty lover then you know makeup and beauty products/tools rarely ever go on sale! During the NSALE they always have tools, expensive fragrances, makeup, travel kits, etc on sale!
8. Buy It Anyway
Trust me, you don't have time to go back and forth on deciding if you want something! If you think you want it, buy it because it will sell out!
Top Brands to Shop!
Free People 
Spanx
Louise Et Cie
Nike
BP
LUSH
Dolce Vita
Caslon
Leith
Charlotte Tilbury
Clare V
Madewell
Gibson
Topshop
Articles of Society
Treasure & Bond 
Happy Shopping! If you guys have any questions please let me know! Will you be shopping the sale? What are you going to buy? Shoes, accessories, denim, home, gifts? Let me know!
xx, crystal