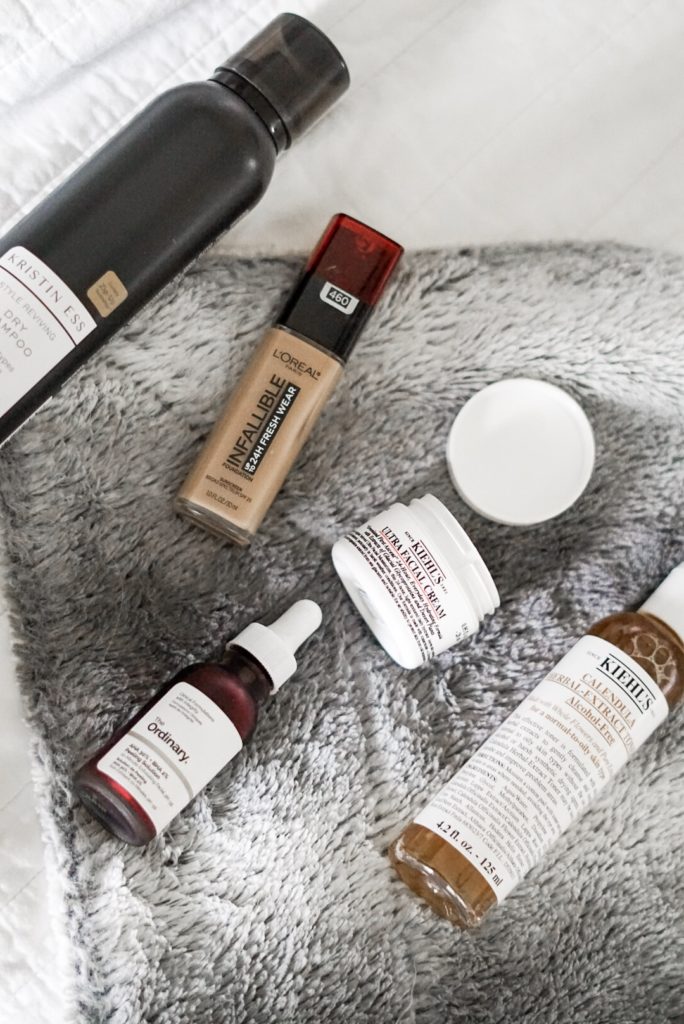 SHOP THE POST
If you've been following for me for awhile then you know I'm obsessed with beauty products – any kind, any brand. From skincare to haircare, to makeup foundation to gel nail polish. I'm always trying to find the "it" product. Anyone else feel like its a never ending cycle when you're a beauty junkie? haha. I have fallen in love with 5 beauty products recently that I knew I had to share.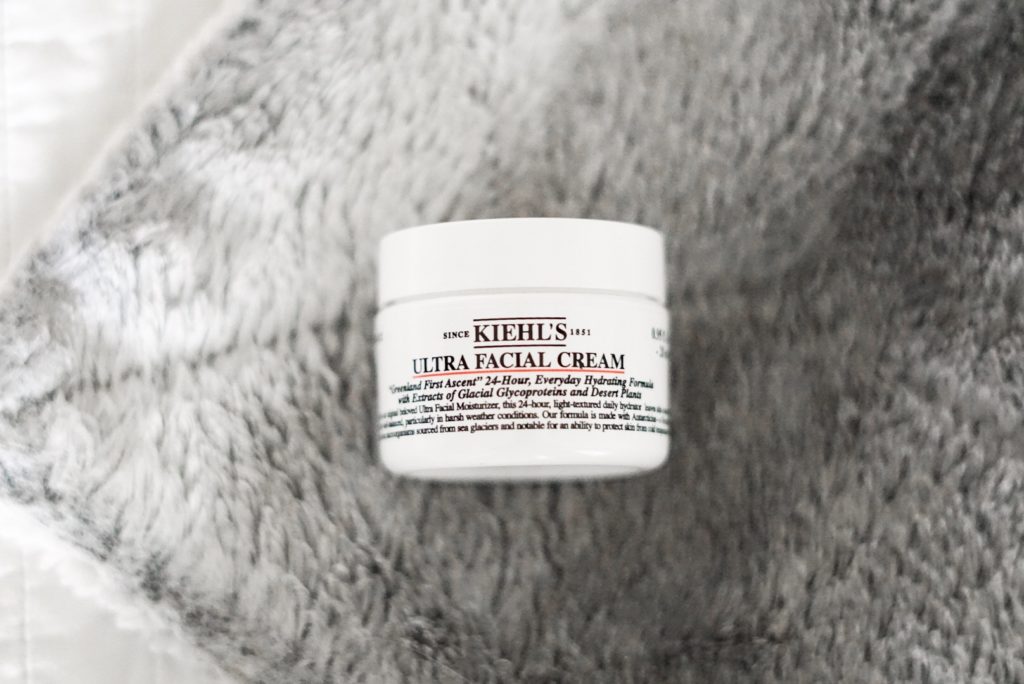 KIEHL'S ULTRA FACIAL CREAM – This moisturizer is SO good. Right off the bat I knew I was going to like this cream because of the consistency – its super lightweight yet its really moisturizing without feeling heavy or greasy on the skin. It sinks in quickly and leaves your skin looking so fresh and dewy.  Another HUGE plus for me is that it doesn't have a scent. If your skin has been through it lately because of the dry cold weather, I definitely recommend trying this out!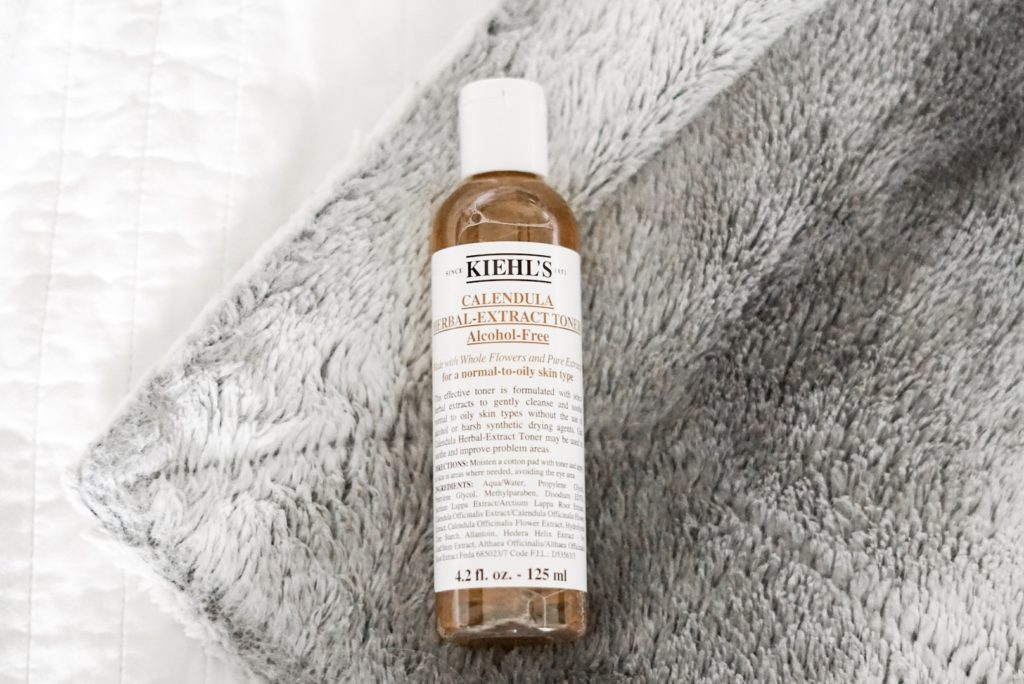 KIEHL'S CALENDULA HERBAL EXTRACT TONER – This toner reminds me of the Fresh Rose Deep Hydration Toner (which I LOVE too, btw). It's formulated with calendula flower petals, and other assortment of plants and roots. It leaves your skin feeling hydrated and refreshed and I feel like it is very calming for the skin too. I'm a huge fan of toners – definitely one of my favorite steps in my skincare routine. To see my current skin care routine, click here.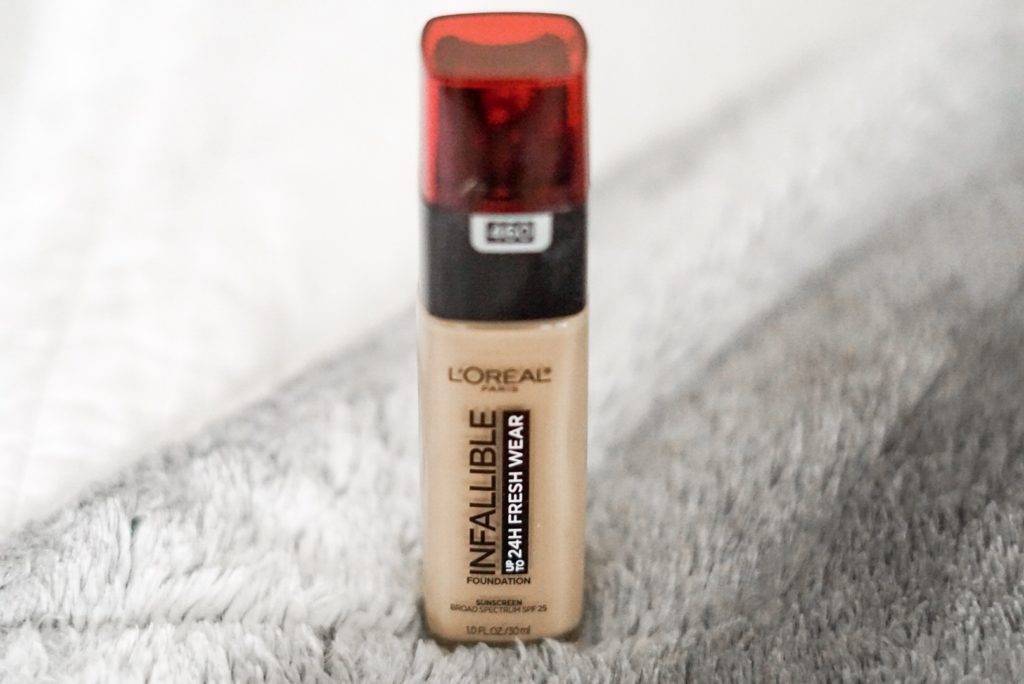 L'ORÉAL INFALLIBLE FRESH WEAR 24HR FOUNDATION – I posted a picture on Instagram a couple days back and was saying I was testing out a new foundation and so many of you guys wanted to know what it was. I have been L O V I N G this foundation. I have always loved the Pro Glow Foundation but I get pretty oily throughout the day wearing that on but this foundation is such perfection. It is a medium buildable foundation that seriously has the prettiest, healthiest finish. It lasts all day on my skin too – I do notice some oils peeking through around 7-8 hours of wearing but it just looks dewy not gross. It doesn't separate or look blotchy either.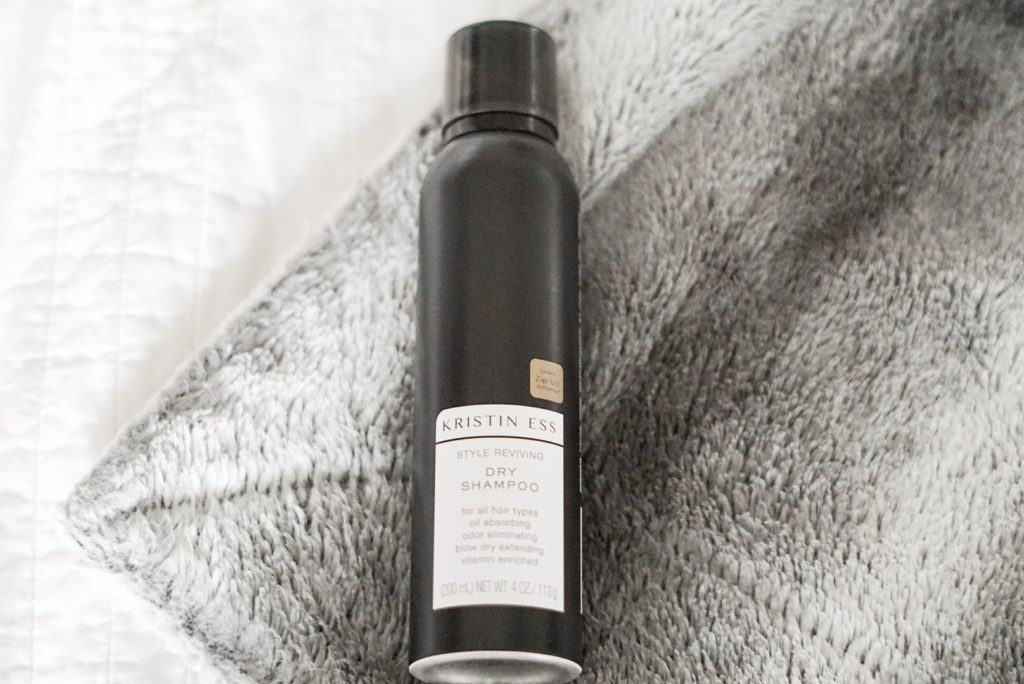 KRISTIN ESS  STYLE REVIVING DRY SHAMPOO – To say that I'm obsessed with this dry shampoo is an understatement. I'm on my 4th bottle of this stuff. This is hands down the BEST affordable dry shampoo out there. And trust me, I've tried them all. haha. It does what a dry shampoo is supposed to do, soaks up all the oils, makes your hair look freshly washed and smells great. But my favorite part about this product it is formulated with Zip-Up Technology™. From the website "our proprietary strengthening complex designed to "zip-up" split ends while targeting weak areas of the hair, smoothing the appearance of damaged cuticles" and yall, I couldn't agree more. I have damaged ends and let me tell you this stuff makes my hair look like new again, it is simply magic.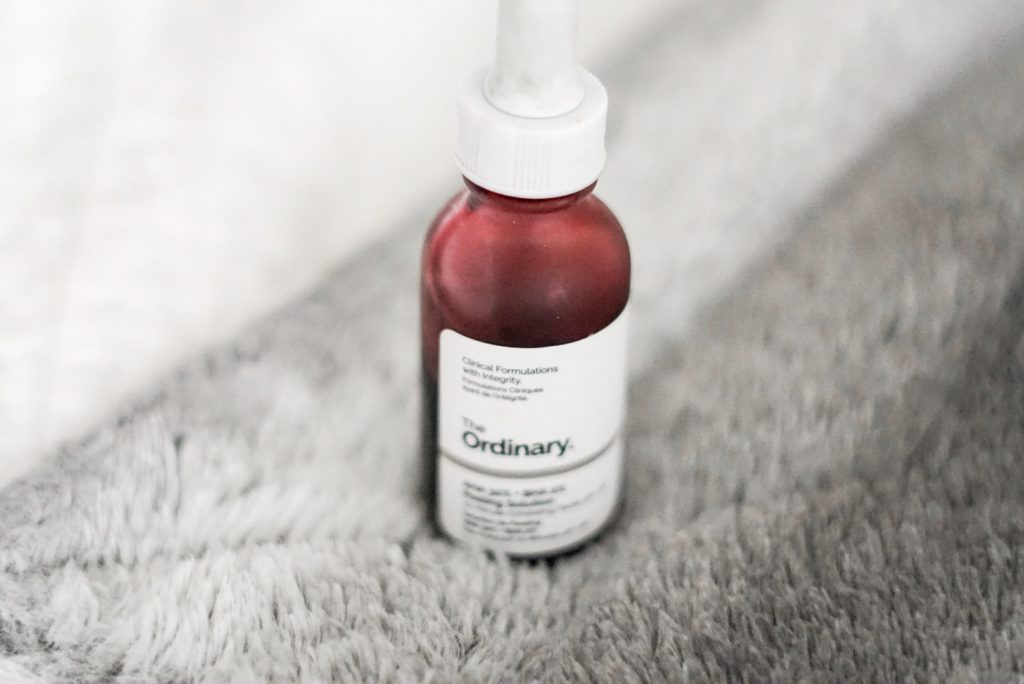 THE ORDINARY AHA 30% + BHA 2% PEELING SOLUTION 30ML –  I'm a huge fan of the ordinary products – you can read why here and here but this product is fairly new to me and OMG. If you are looking for a great exfoliant mask look no further. This quick 10 minute mask has become a staple now in my routine. If you have texture, or dull skin trust me you need to try this out. It leaves you skin feeling like a babies bottom. Not kidding. I see a huge improvement in my skins texture and smoothness immediately after using this mask. Highly recommend.
CLICK IMAGE TO SHOP
Leave your beauty suggestions in the comments! What beauty products have you been loving lately? I always love hearing what everyone else is using/loving!
xx, crystal
SHOP THE POST