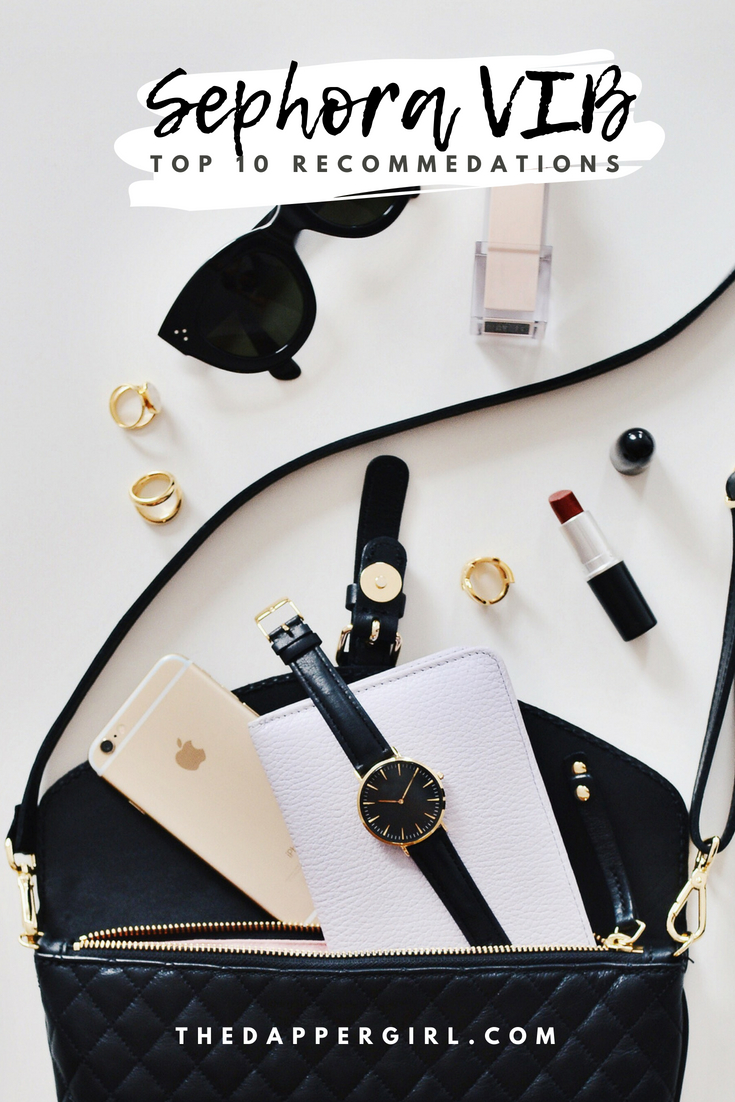 TOP SEPHORA VIB SALE RECOMMENDATIONS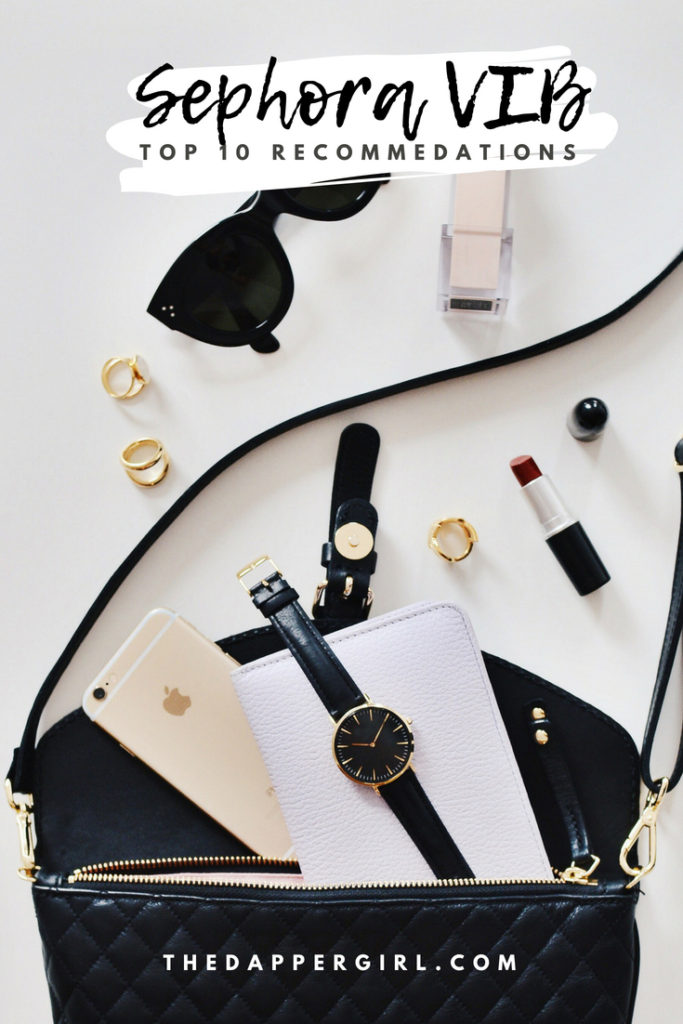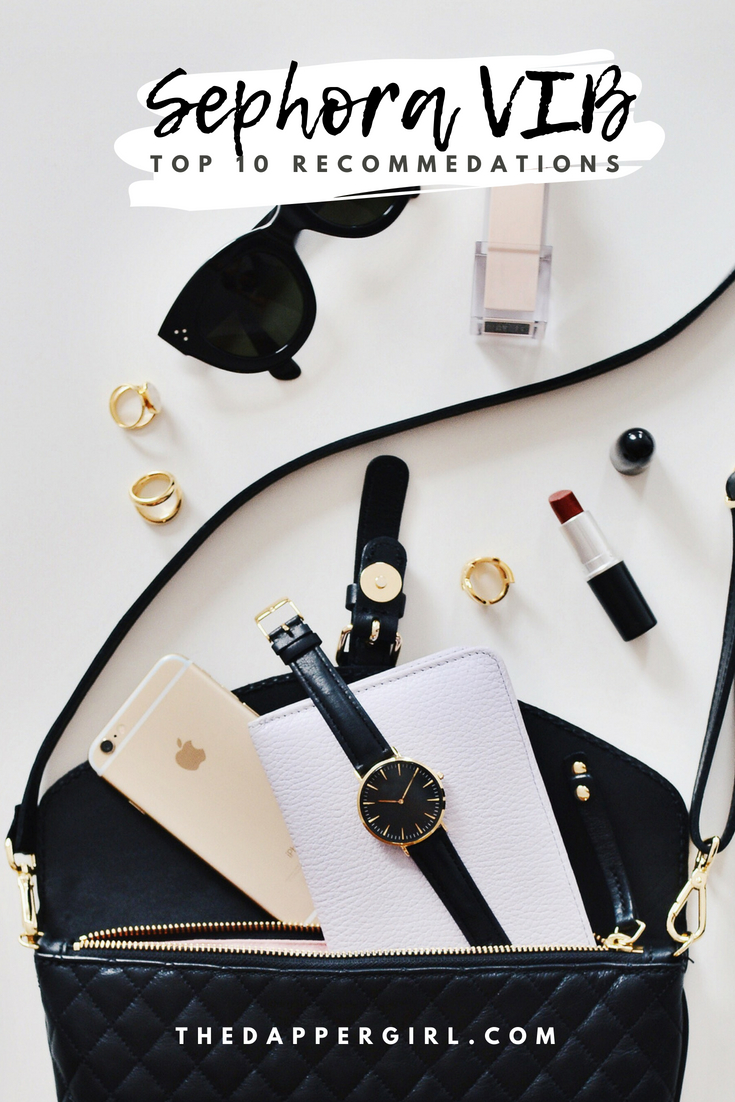 Who is ready to score on some luxury beauty products on sale? Yall, this NEVER happens so the SEPHORA VIB SALE is always a huge event in the beauty community. The sale only happens TWO times a year so its time to stock up on products you've been needing to replenish, eyeing or wanting to splurge on! With the holidays right around the corner its also a great time to purchase gifts.
---
DEETS and DATES
Sephora VIB Rouge – 20% off  Aug 24 – Sept 3 with promo code YESROUGE
Sephora VIB – 15% off Aug 30 – Sept 3 with promo code YESVIB
Sephora Beauty Insider – 10% off Aug 30 – Sept 3 with promo code YESINSIDER
Read about Sephora's Insider Program here.
---
MY TOP 10 PICKS
UNDER EYE BRIGHTENING CORRECTOR – BECCA
I feel like I mention this under eye brightening corrector every sale but if you love a brightening effect you need to try this. A little bit of this product goes a long way, so it will last forever! I sometimes will even use it on top of my cheekbones and then go on top with a highlighter!
PRO BRONZE FUSION BRONZER – MAKE UP FOR EVER
I always talk about this bronzer too! This bronzer is unlike any other bronzer I've ever used  – what makes this powder unique is that it feels like a cream/cushion but goes on a powder. It's so natural looking on this skin – I feel like you could apply the whole pan and would never get muddy or cakey looking! If you are looking for a natural skin-like bronzer, this one is for you! Oh, and its waterproof!
DRY TEXTURE SPRAY – MOROCCANOIL
My holy grail texture spray! This gives the perfect amount of grit and texture to the hair. If you aren't a fan of hairspray but need your curls to stay in place, I would def recommend checking out this texture spray – and it smells amazing!
BORN THIS WAY FOUNDATION – TOO FACED
If you search my blog you will see this foundation mentioned A TON – I just recently started using it again after a little hiatus (does anyone else do that, haha) but this is one of my all time favorite foundations. It is so beautiful on the skin, never cakey or dry and I feel like its perfect for all skin types. It also comes in 40 shades!
BORN THIS WAY SUPER COVERAGE MULTI-USE SCULPTING CONCEALER – TOO FACED
This concealer is new to me but I have to say it is quickly becoming a holy grail for me! If  you're a fan on Shape Tape then you will probably love this concealer – it provides the same amount of coverage but more hydrating.
If you are need of a perfume now is the time to get one. I'm terrible at explaining fragrances haha but if you enjoy warm spicy/woody fragrances you will LOVE this one.
DESERT DUSK EYESHADOW PALETTE – HUDA BEAUTY
I have been obsessed with this palette ever since I got it! I love how blend-able and easy it is to apply. If you are a lover of warm shadows like I am try out this palette. It's also great for traveling!
PERFECT SETTING POWDER – COVER FX
This powder is such a flawless setting powder! I have tried so many and I always go back to this one – it is lightweight, doesn't cake up or settle into lines or wrinkles and doesn't accentuate texture. A big plus is it's formulated with out talc, or parabens so it doesn't irritate the skin or cause breakouts!
SUPERGOOP! X MILLY DEFENSE REFRESH SETTING MIST BROAD SPECTRUM SUNSCREEN SPF 50 – SUPERGOOP!
If you have been following me on Insta then you know this setting spray is my jam! I have been OBSESSED with this setting spray this summer, it has truly saved my skin with all those pool days. It has a cooling sensation and the mister is perfect!
ROSARCO MILK REPARATIVE LEAVE-IN CONDITIONING SPRAY – BRIOGEO
If you have damaged, color treated hair, or hair that needs a little moisture this stuff is amazing! It leaves your hair feeling so soft and nourished. It is perfect before styling or air drying.
See my previous TOP 10 RECOMMENDATIONS HERE.
---
OTHER FAVS
---
WISH LIST
I have to know what you are grabbing from the sale? I love trying out new products and I always love to hear what you guys are loving and recommending!
xx Crystal
---
GIVEAWAY
To make your Fall makeup shopping a little bit easier, I've teamed up with a group of bloggers to give you
a chance to win an $800 Sephora Gift Card!
To enter: complete the steps in the rafflecopter below. The more steps you complete,
the more entries you receive, and the better your chance at winning!
This giveaway runs until Tuesday, September 11th at 12am PST
Winner will be announced here. Good Luck!
*this giveaway is in no way sponsored by Sephor.