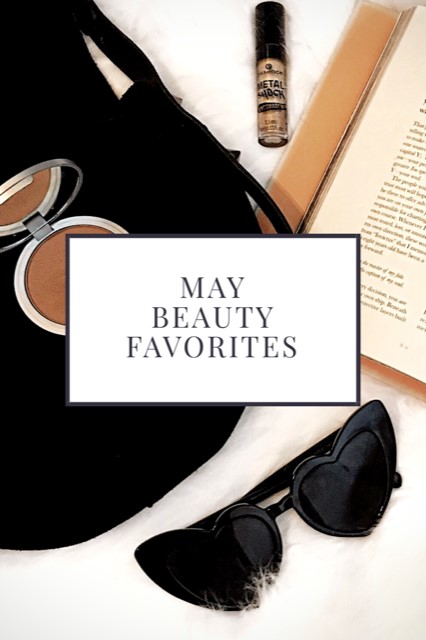 Y'all I can't believe its JUNE! What? So crazy to think we are barreling through Summer already. It is HOT here in Houston – I mean like HOT haha. and HUMID, ohh the humidity! Speaking of Summer, I started gravitating to some of my favorite glowy and high-shine summer time makeup products, breaking them all down for you: here are my May Beauty Favorites!

You would honestly think these liquid-shadows were HIGH-END if you didn't know the brand. I am beyond obsessed with these eyeshadows! Those that follow me on the gram are probably sick of hearing me talk about these shadows but they are amazing! 1. They are SUPER affordable. 2. Pigmentation is incredible! 3. HIGH SHINE 🙂 4. Long-lasting. 5. Easy to Apply. 6. Great for beginners! I could keep going but I'll stop there haha! Run out and get these – there are 7 stunning shades, the shades I have are Solar Explosion and Stars and Stories

To be completely honest I do not like this foundation on its own – its a great foundation don't get me wrong, but its too flat and too matte for me! It went from 0 to cakey REAL quick. So, mixing this foundation with an oil has been key for making this foundation work for me. Mixing oils in with foundations make them more sheer, easy to blend, and hydrating. I usually mix 1-1 foundation with oil, but you can play around with the amount you like. This works wonders for people with dry skin that need a little extra hydration! The Oil that I have been using most to mix in is the Ordinary Rose Hip Oil (read all about The Ordinary Products I love here).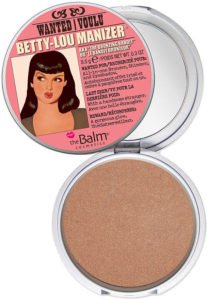 TheBalm cosmetics should be talked about more, they have some amazing products! If you've followed me for awhile then you know I love their products. If you love a good glow during the summer you need this bronzer! I have always loved using a shimering bronzer in the summer and always go back to this one. The formula is so smooth and it never looks muddy or patchy. It is the perfect shade of bronze with a golden sheen, and SO good on the skin -it doesn't emphasize texture or pores.

Again with breaking out products for Summer – this is a gloss I always use in the Summer months. It has a minty cooling sensation perfect to cool you down during HOT days! I love the shade "White Russian" because you can wear it alone and on top of any lipstick shade and its going to look good. If you need a glossy gloss don't sleep on these!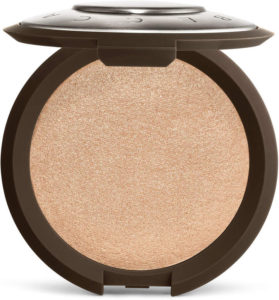 – This highlighter has been in my collection for quite some time now, and it was one of those products where I loved it and then started using other highlighters, kinda forgot about it and then started using it again  – and was like WHY did I ever stop. haha. Becca highlighters are amazing formulas (one of my all-time favorites) I love adding this one the very top of my cheekbones or mixing it in with other highlighers because it is a little too light for me when I'm super tan but adding it on the very top of the cheekbone gives the perfect amount of pop and glow! Another product you can't sleep on – there are SO many shades in the skin perfectors, so you'll definitely be able to find a glow to fit your skin tone.
What are your favorite things for Summer? – beauty or not! I'm always so curious as to what you guys love, and you know I love testing out new products!
*SHOP HERE*