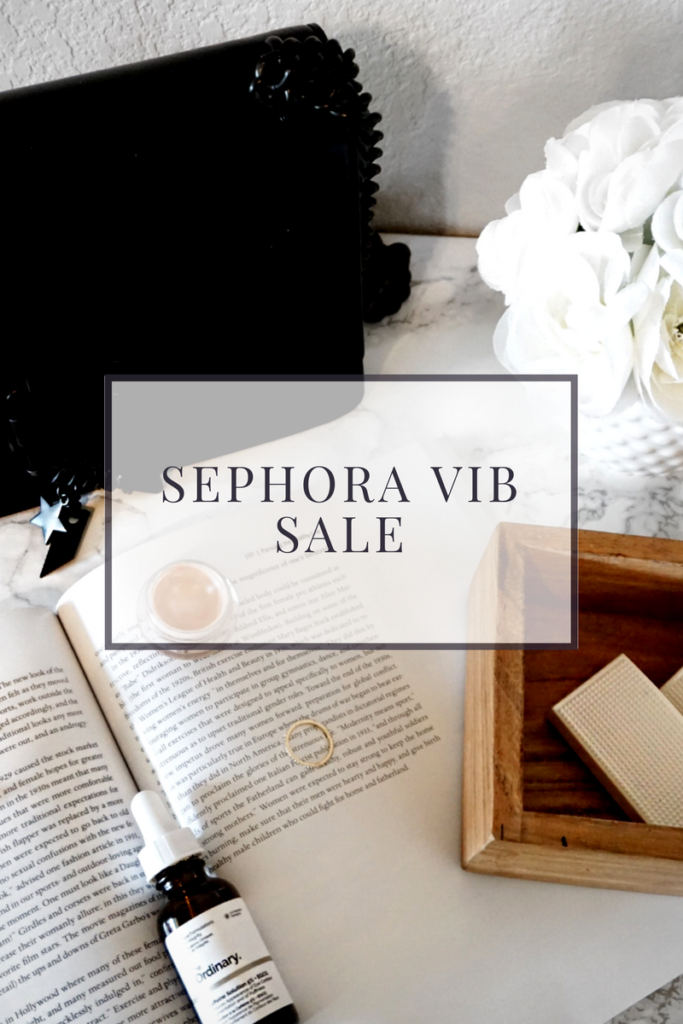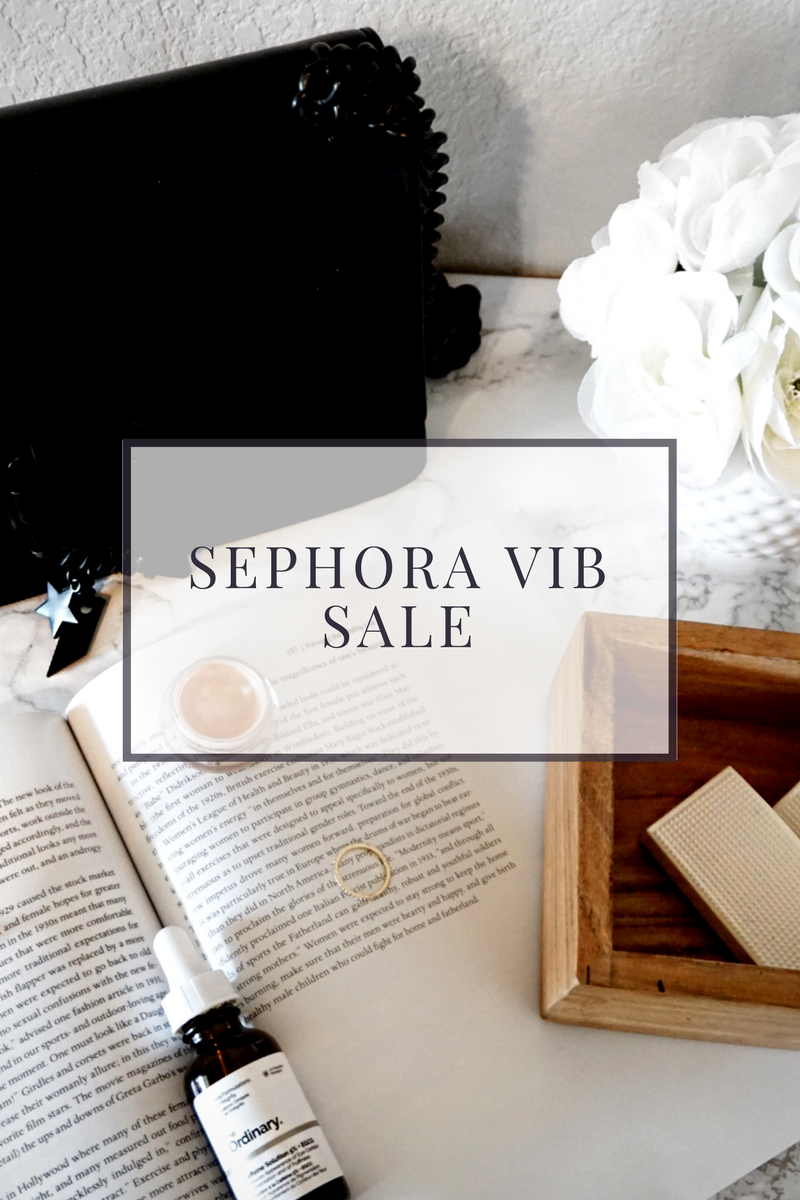 My favorite week of the year is here 🙂  The beauty gurus dream sale is the Sephora VIB sale which consists of 10-15% off almost everything! This sale always gets so much hype and for good reason, it only happens twice a year. Its a rarity that high-end luxury beauty products and tools go 'on sale', so this sale is a way to stock up on favorites and those beauty products you've been eyeing but wasn't quite ready to spend the coins. Well now's the time! If you are new to the sale let me explain how it goes!
Sephora has a reward program consisting of 3 levels.  VIB Rouge, VIB and Insiders. Rouge members spend $1,000 or more a calendar year, VIB $350.00+ and Insider is anyone signed up for emails and spends below $350.00. VIB Rouge members get to shop the sale the longers with dates April 13-16 and April 20-23 with promo "YAYROUGE". VIB members get 15% off April 20-23 with promo "YAYVIB" and Insiders 10% off during 20-23 with promo "YAYINSIDER"
MY TOP 10 PICKS FOR THE SEPHORA VIB SALE ARE:
Dyson – Supersonic Hair Dryer – This hair dryer is a MAJOR splurge but let me tell you it is SO worth it! Since my hair is so porous from all the lightening, my hair takes forever to dry and this hair dryer gets it done in record time. Lets just say if it went out tomorrow I would re-purchase without hesitation!
Estee Lauder – Double Wear Stay-in-Place Makeup – This is my holy grail foundation of all time and I think that this foundation looks beautiful on any skin type. If you are looking for a foundation for special occasions or need your foundation to last ALL day this one takes the cake! I can literally wear this for 8+ hours and never have to worry about it budging.
Make Up For Ever- Pro Bronze Fusion Bronzer – I think this bronzer was in my last years VIB sale post and well here we are again. I love this bronzer SO much. Its so skin like and never muddy looking. If you are new to make up or like the 'natural' look this bronzer is perfect for you. You can build and build this brozer and it is still going to look like skin!
Becca – Summer Radiance Kit – I saw this kit on Sephora and knew it would be a great item to get during the sale! I love Becca products so much and this kit is perfect for summer. But any highlighter or blush from Becca is a great choice too. My favorite blush is 'songbird' and highlighter is 'champagne pop'
Olaplex – Olaplex Hair Perfector No. 3 – I mentioned this in my "HOW TO MAINTAIN PLATINUM BLONDE HAIR" post and if you have damaged or processed hair you NEED this treatment. I used it once a week on my hair and it has seriously changed the look and feel of my hair. I can't live without this stuff!
L'Occitane – Cleansing And Softening Shower Oil  – This shower oil is a favorite in my house and it smells soo fresh and delicious! Its so moisturizing and great as a shave gel too!
Tom Ford – Black Orchid – I'm a lover of unique scents and Black Orchid is one of my ALL time favorites. Its warm and sexy – its more of a winter scent but I wear it year round. If you don't like warms scents don't fret, I would just recommend purchasing a perfume during the sale because they are never 15% off!
Tatcha – Luminous Dewy Skin Mist – I've posted so many times about this skin mist I've lost count! If you love the look of fresh, dewy skin (I mean who doesn't) then you need this to set your makeup! I sometimes will use it before, during and after 🙂
Fresh – Soy Face Cleanser 
– I'm a huge fan of FRESH products and when I first started using this cleanser I absolutely fell in love with it. Its all natural and does't strip your skin or leave it feeling dry. If you on the hunt for a new cleanser I would definitely recommend this one!
Clarisonic  – Mia 1™ Skin Cleansing System
 – Clarisonic tools are a great addition to a skincare routine. They help clean and exfoliate the skin and well as helping products you put on after penetrate the skin deeper. I would recommend reading the review and deciding if it right for you and your skin type as well as figuring out which brush head you should use.
Okay, so I have to know whats on your list? I love trying out new products and I always love to hear what you guys are loving and recommending! Happy Shopping 🙂
xx Crystal