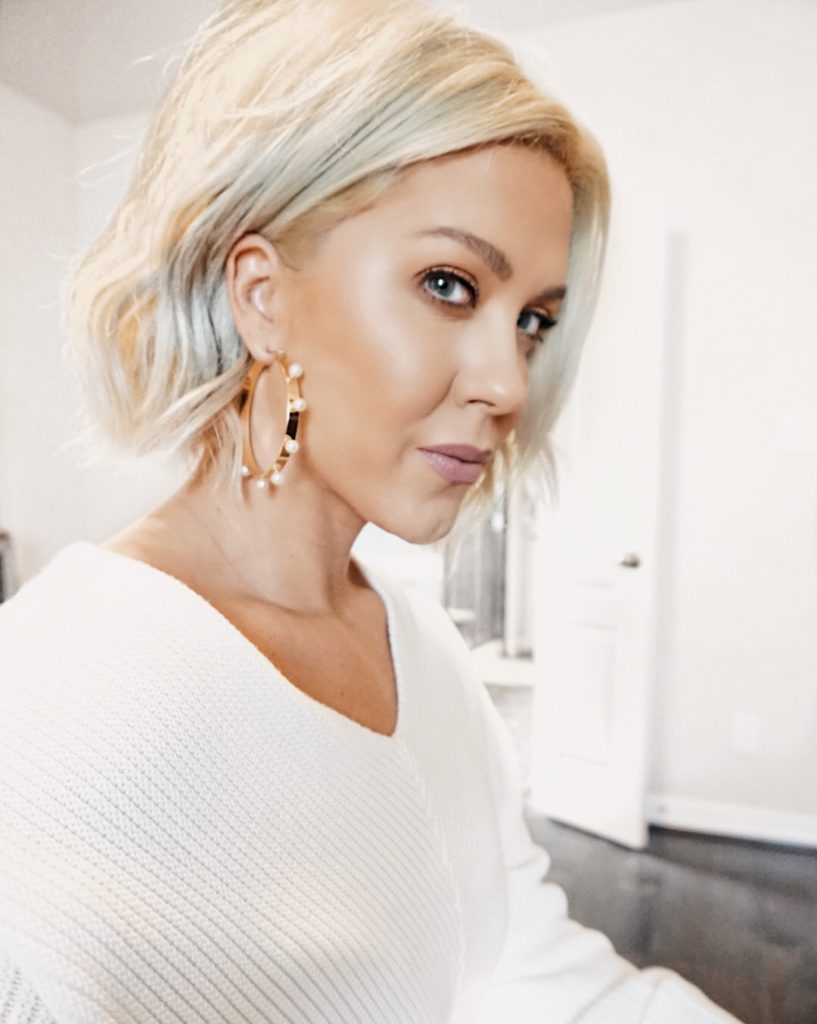 I have been lightening my hair, aka bleaching it for years and years. I have always been an extremest when it comes to my shade of blonde, I like it super platinum, with no yellow. I have been asked so many times what "color" my hair is and what I do to maintain my blonde, so today I'm going to share with you just what it takes to keep blonde hair from getting brassy and keep it feeling healthy!
Lets face it, blonde hair is SO much maintenance. There are several steps I take in my hair care routine to keep it looking fresh, here are all my secrets to how I maintain my platinum blonde hair.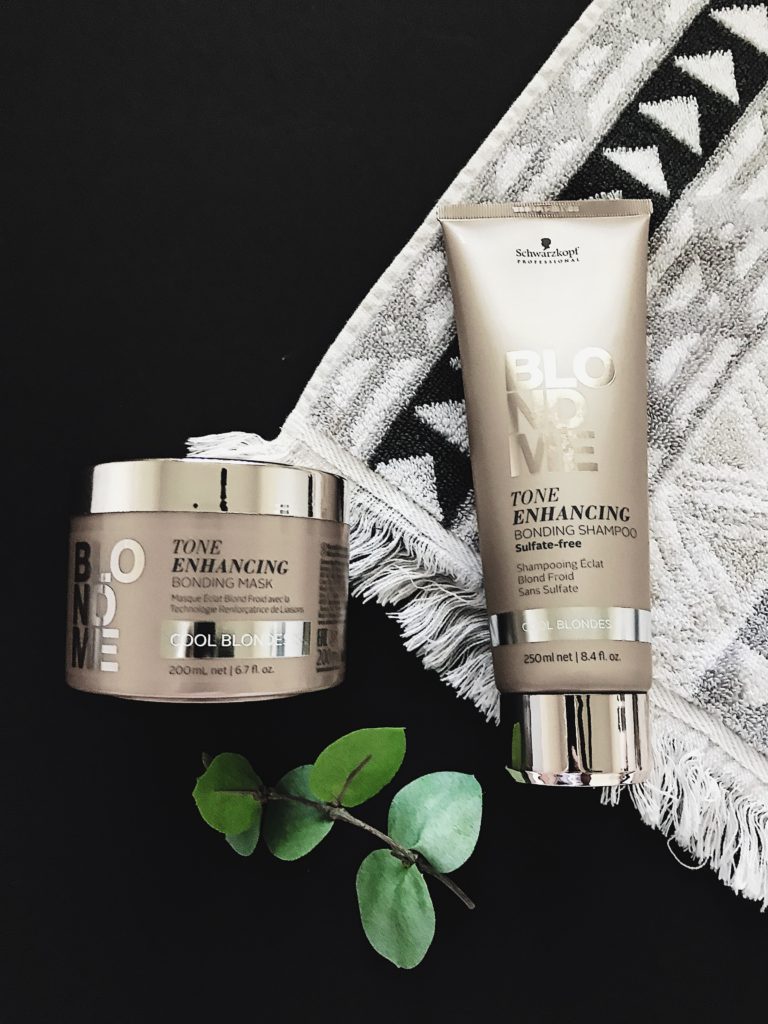 Step 1: Purple Shampoo & Toning Conditioner
Now this may come as no shock if you already have blonde hair, but I have a lot of friends that have blonde hair that have never even heard of purple shampoo or have tried it. I have tried so many over the years and my current favorites are, Tigi Dumb Blonde Violet Toning Shampoo, Schwarzkopf BlondMe Cool Blondes, Aveda Blue Malva Color Conditioner, and CHI Ionic Color Illuminate Conditioner – Platinum Blonde * warning if your hair is porous or "white" these products will grab if left on too long and give your hair a purple/grayish tinge. – if this ever happens and you don't like that look use a clarifying shampoo. I don't mind when it grabs mine because I know it will wash out and I like a "cooler" tone. Its really your preference on how long you want to leave the shampoo/conditioner on.

Step 2: Hydrating Mask
Through the lightening process your hair loses its protein make up which causes lightened hair to be dry, so  once or twice a week I like to apply a hydrating mask to my hair. I'll leave it on for 5 or 10 minutes and rinse out with cool water. I love L'Oréal Paris Elvive Total Repair 5 Damage-Erasing Balm and Tigi Bed Head Urban Antidotes Resurrection Treatment Mask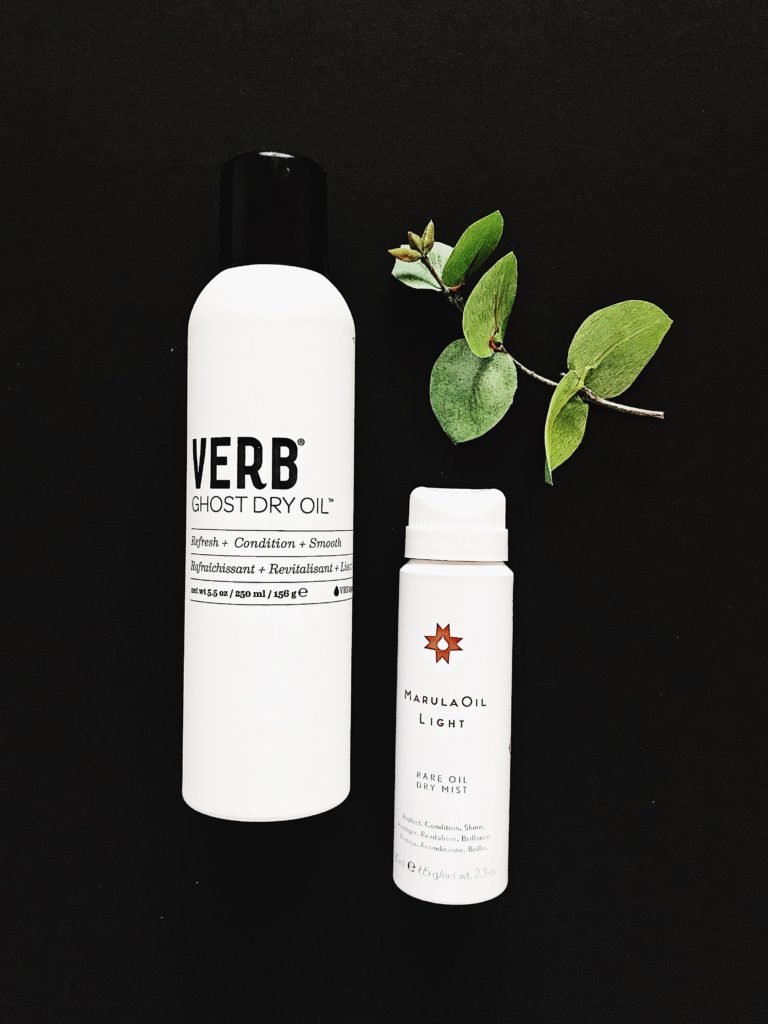 Step 3: Leave-In Treatments/Heat Protectant/Dry Oils
After washing my hair a leave it treatment is a must! I'm a HUGE fan of IT'S A 10 products and I have recently been using Briogeo – Rosarco Milk Reparative Leave-In Conditioning Spray and I LOVE! The leave-ins are SO good at combating the frizz and detangling. After my hair is dry,  I like to apply my heat protectant product – which if y'all have been following me for a little while then you know I LOVE dry oils. My current favorites are VERB Ghost Oil and Paul Mitchell Marula Oil Light Rare Oil Dry Mist I like to spay just a little bit in my hands and smooth the hair before I go in with a flat iron. Once my hair is styled I will go in with a touch more of dry oil.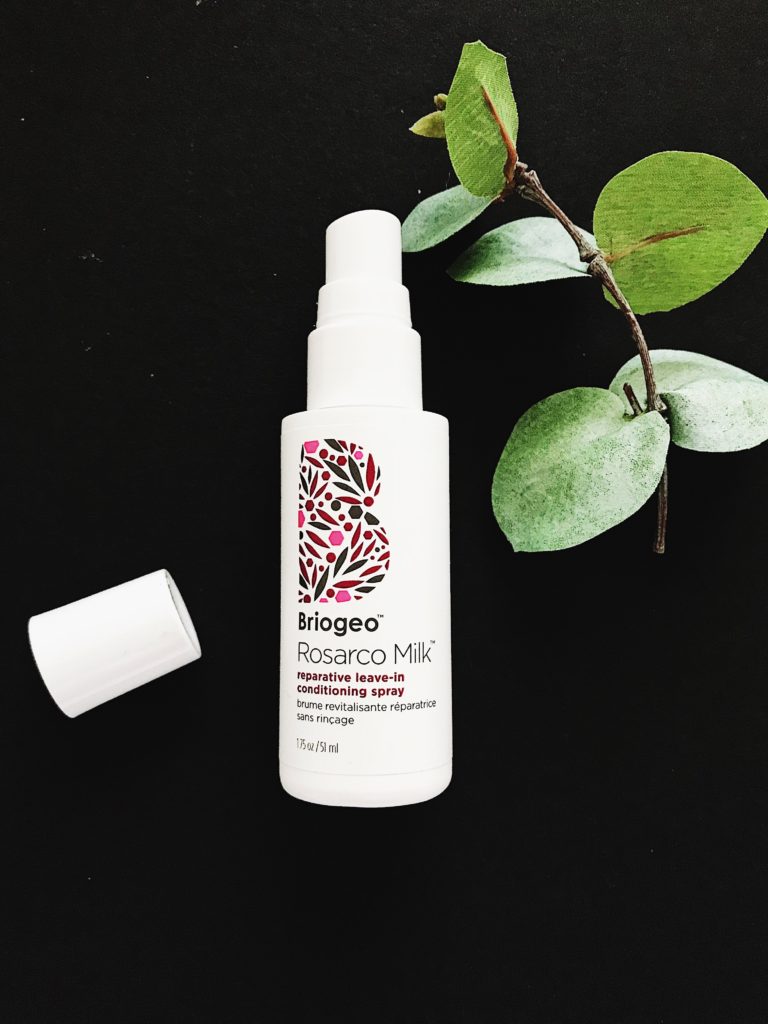 Step 4: Olaplex
This step technically goes under treatments but I wanted to make it separate because if you have damaged hair you NEED this product in your life. I use Olaplex in my lightening/toning solutions when I'm coloring my hair as well as a treatment after. Olaplex products have bond-building technology, which relinks the broken disulfide bonds caused by chemical, thermal, and mechanical damage to the hair. Trust me, you need this treatment, you will instantly see a transformation in your hair. I like to use this once a week.

My hair care routine is obviously time consuming, but to be honest if I didn't these steps before styling my hair it would be a hot, frizzy mess!
TIPS
Try only using cool/cold (as cold as your can stand 😉 water when you rinse your hair. Cooler water will keep the hair cuticle sealed and your color will last longer.
Some purple shampoos can dry out the hair – I like to mix half and half with a moisturizing shampoo. (still will get the same effect) this also will help if its grabbing the hair.
Oldie but a goodie – Coconut Oil works wonders. You can use it as a mask before you wash, sleep in it, or blow dry it into your hair.
Some of these products like the hair masks, oils and leave in treatments can be used on any hair type or color. What are you current favorite hair products? If you have blonde hair, do you have a purple shampoo or conditioner you swear by? Let me know 🙂
xx, Crystal