Physician's Formula – The Healthy Foundation Review

Having amazing looking skin is a top priority in life, right? 😉 Thankfully with foundation we can fake it til we make it if we need to. Putting on foundation is one of my favorite steps in my makeup routine and one of my favorite products to review. I love the way it transforms the skin into an even canvas for all the other goodies to go on top of – or sometimes just worn alone can be enough too. I'm always on the hunt for the perfect foundation to give me the "your skin but better" look.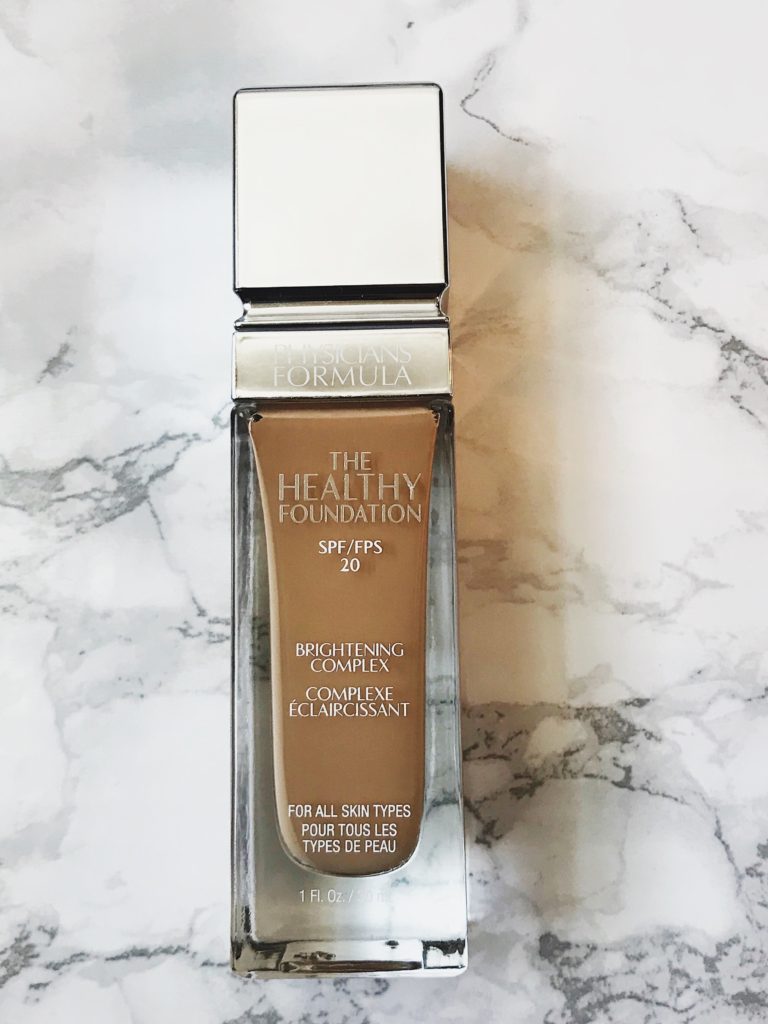 When I saw a couple of beauty bloggers/youtube beauty influencers talk about the "new" Physicians Formula – The Healthy Skin foundation, I knew I had to try it. (like I'm not easily influenced already) I picked it up at my local Walgreen's and first let me just say I was mesmerized by the packaging! I have never seen a drugstore foundation with more beautiful packaging. I was soo hopeful about this foundation right off the bat. I have been giving this foundation a good shot for about 2 weeks now and here are my thoughts.
Packaging: Does it get any better? A++ on the packaging! Beautiful glass bottle
Applicator: Large doe foot applicator – held a lot of product, made application quick and easy. (I still would of liked a pump)
Coverage:  Light to buildable medium with dewy/satin coverage
Cost: $12.99 – you do get 1 fl. oz.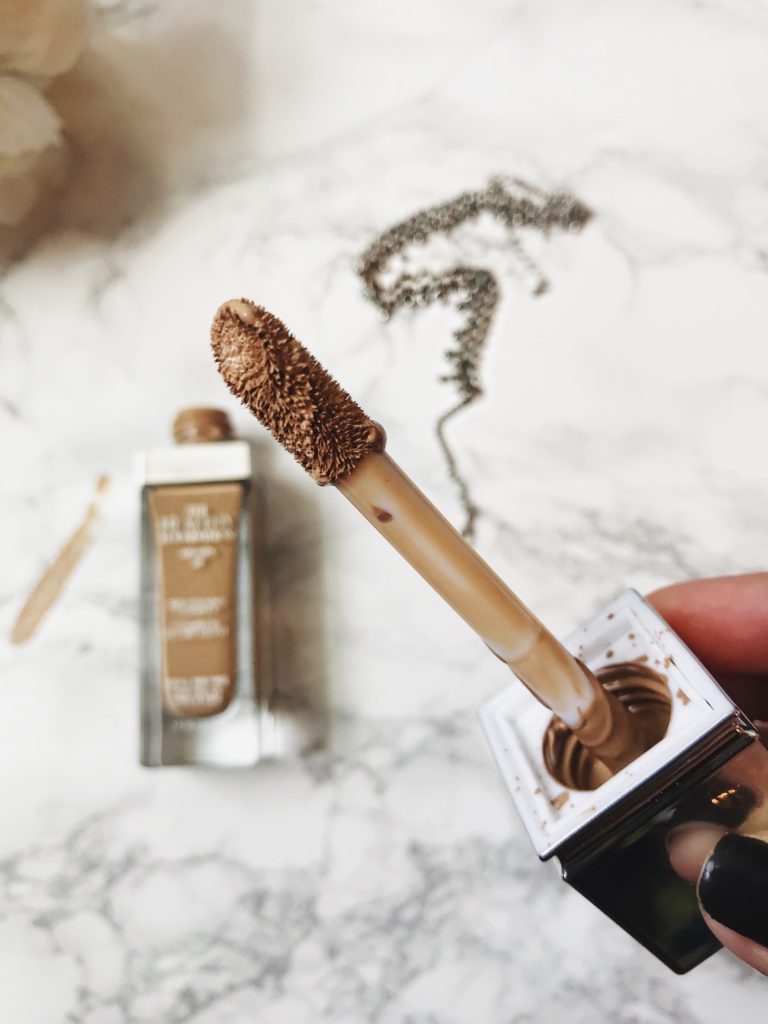 Upon application I noticed that the foundation is very moisturizing, light weight on the skin and fragranced. It's formulated with hyaluronic acid, making it perfect for people with dry skin, but I felt like I had to use a TON of product for it to build up to medium/full coverage. So, if you are a lover of a full coverage foundation it may not be for you. The foundation also didn't blur out any pores and I felt like accentuated my texture. Whomp Whomp 🙁 I was so sad about this because I really liked the way that it looked on my skin and lasted for quite some time without breaking up or falling apart – I probably got a full 8 hours wear! I tried it with a pore filling primer several times and still did not work well. I'm going to try mixing it in with other matte foundations to see how I like it!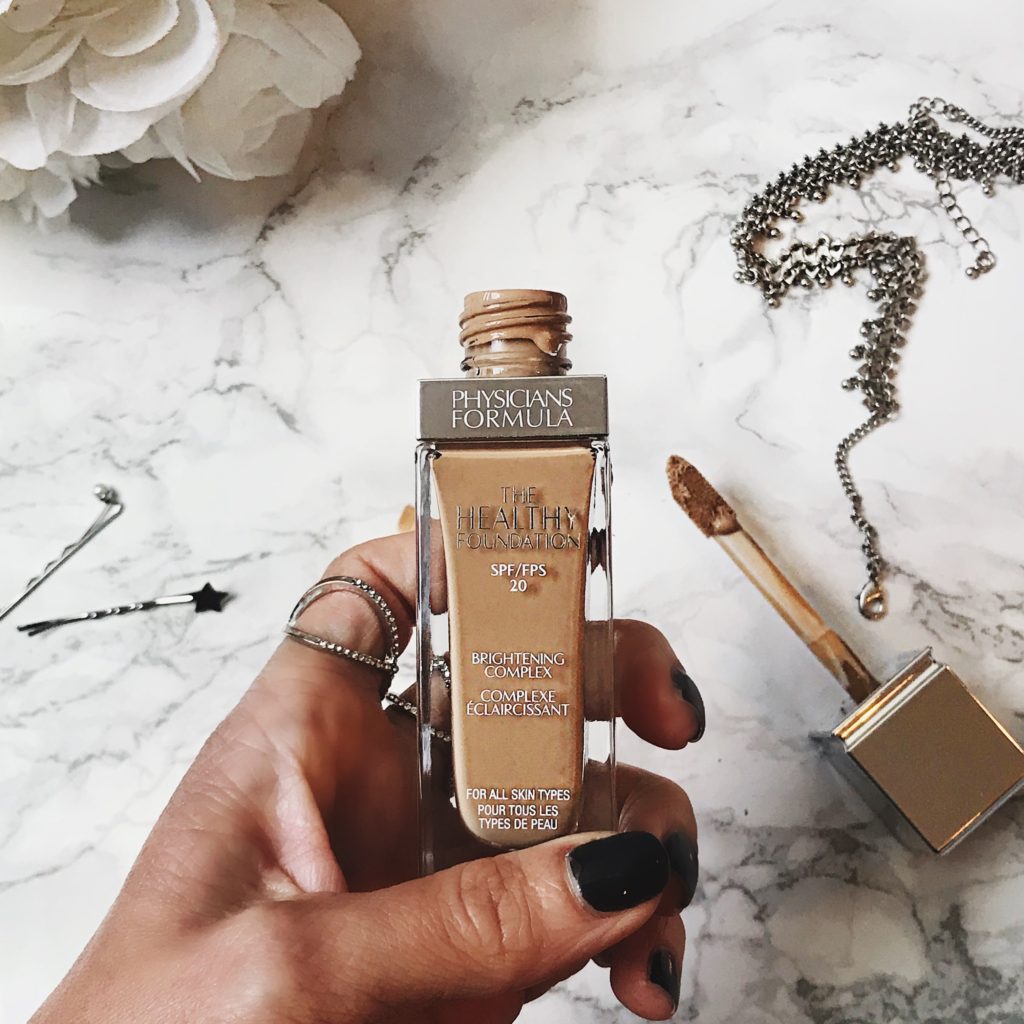 Pros:
Lightweight/Blendable Coverage – I did get more coverage with a brush than a beauty blender
Great for people with dry skin
Longevity
Formulated with hyaluronic acid & sun screen
Cons:
Scent – smells like Wet n Wild Photo Focus mixed with self-tanner – does dissipate but was a major negative for me!
Accentuated texture/pores
Shade Range – It was hard to find my shade, and not very many shades for POC.
I wanted to love this foundation sooo bad, sadly it didn't work that well for me on its on its own being that I felt like it made my pores appear larger. I really love the finish, so I'm going to try mixing it in with other foundations to see how I like it that way. I will keep you guys posted! What is your current go to foundation? – I'm LOVING the Wet-N-Wild cushion foundation for a light/dewy coverage and Double Wear will always be one of my holy grails!
xx, crystal