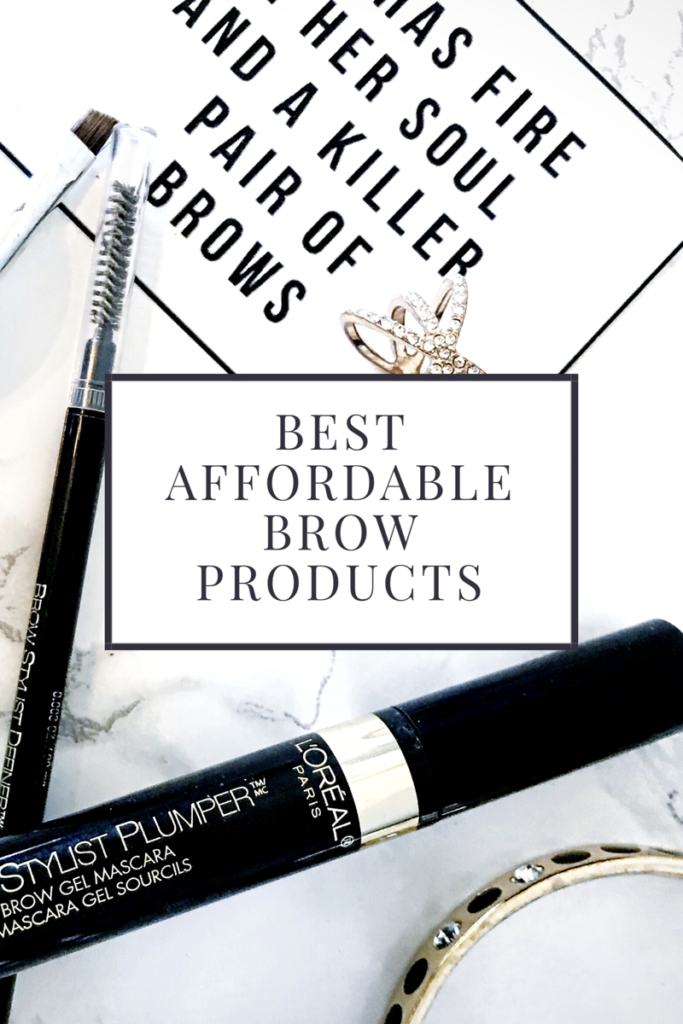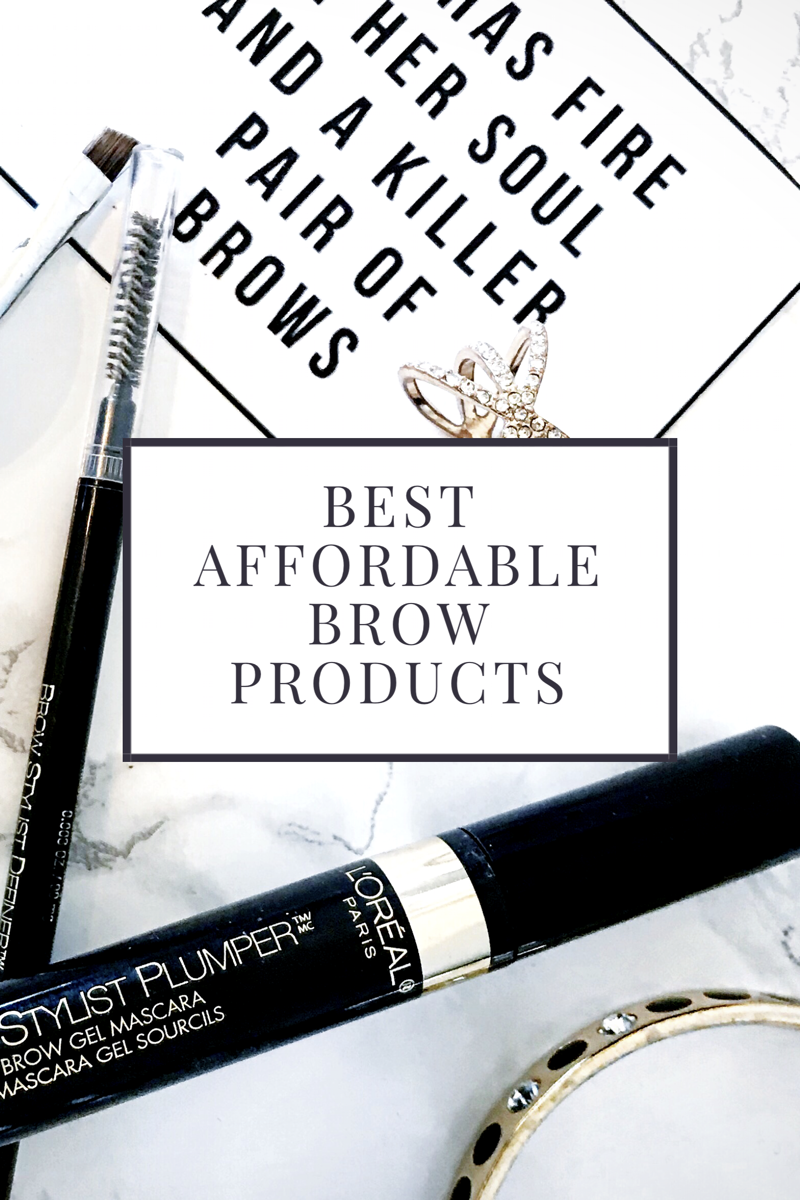 Thank the holy man for brow products because unfortunately I wasn't blessed with Cara Delevingne's brows. My brows have always been very sparse and since tweezing them into something that resembled a tadpole when I was in middle school my brows have never been the same  *hangs head in shame* PSA! DO NOT tweeze your brows if you are under the age of 18 haha! I've tried soo many brow products over the years – luxury, affordable you name it!  I think the drugstore is killing it in the brow department lately so I've narrowed down my favorite affordable brow products for you guys. Who else thinks the drugstore is killing it in the brow department lately?
L'Oreal Brow Sylist Definer – This is my most used brow product out of the bunch! The formula, precise applicator and staying power is so similar to the Anastasia brow wiz. I typically pick this brow definer over my high end products. Getting a clean brow with this definer is so easy!
L'Oreal® Paris Brow Stylist Plumper – I think everyone needs a good brow get and I have been using this in conjunction with the L'Oreal brow definer and I love it. It adds just the right amount of product to the brows to set them without product build up. The staying power is great too!
Wet n Wild Ultimate Brow – I honestly had no hopes when I tried this brow product, but I wanted to give it a shot because its a whopping $2.99! I think I'm still shocked every time I use it. I'm so obsessed this this brow pencil its not even funny – I have literally used it every single day since I purchased it. Now – I'm mainly obsessed because of the shade. Ash brown is the PERFECT shades for blondes. Its one of the best brow pencils as far as shade goes that is perfection! It doesnt last foreverrr but it still SO good for the price, $3 come on!
e.l.f. Cosmetics Beautifully Precise Dual-Sided Eyebrow Brush No. 203 – This E.L.F brush is such good quality! It has dual ends so it makes it easy to add product to the brow and disperse. I mainly use this brow brush for powder because the bristles are a little fluffier, but its so good and too affordable not to mention!
e.l.f. Instant Lift Brow Pencil – I know this sounds crazy but this brow pencil stays in my gym bag. It is so easy and fills in the brows so quickly because of the gel consitancy. The shade "taupe" is so good for blondes! Downfall is there is only 3 shades in this product and doesn't last forever but if you need something quick and easy or just something to toss in a gym bag this is it!
Maybelline EyeStudio Brow Precise Micro Pencil – I heard so many beauty influencers rave about this brow pencil so I had to try it! It is so easy to get a precise brow with this pencil. And let me just say this baby is pigmented – it was easy for me to get a lil brow happy if you know what I mean haha! It lasted well and was easy to use!
What is your current favorite brow product? Let me know if you have an affordable brow powder you like, I've never have been able to find a good one from the drugstore! (especially for blondes)
xx, crystal