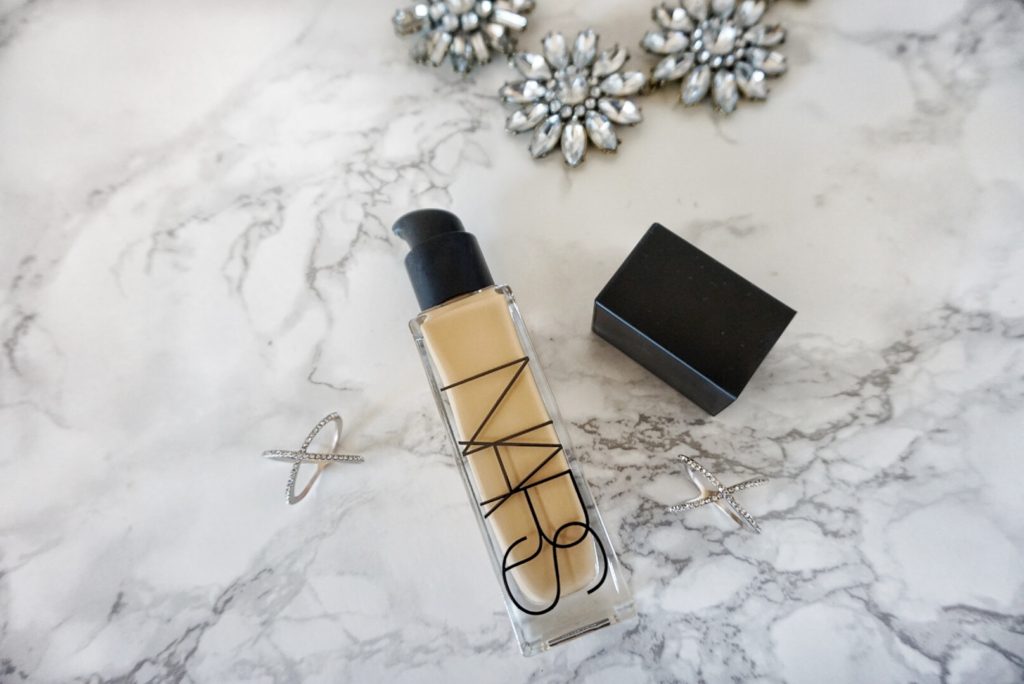 Foundation is definitely one of my favorite beauty products, if not my favorite! With new beauty products coming out every s i n g l e day it seems now a days that everyone is raving about something. When it comes to foundations and tons of beauty gurus are raving about it, I HAVE to try it. I'm always looking for the next 'best' foundation. Something that is going to take my skin 0 to 100. I mean isn't that what you want out of a foundation?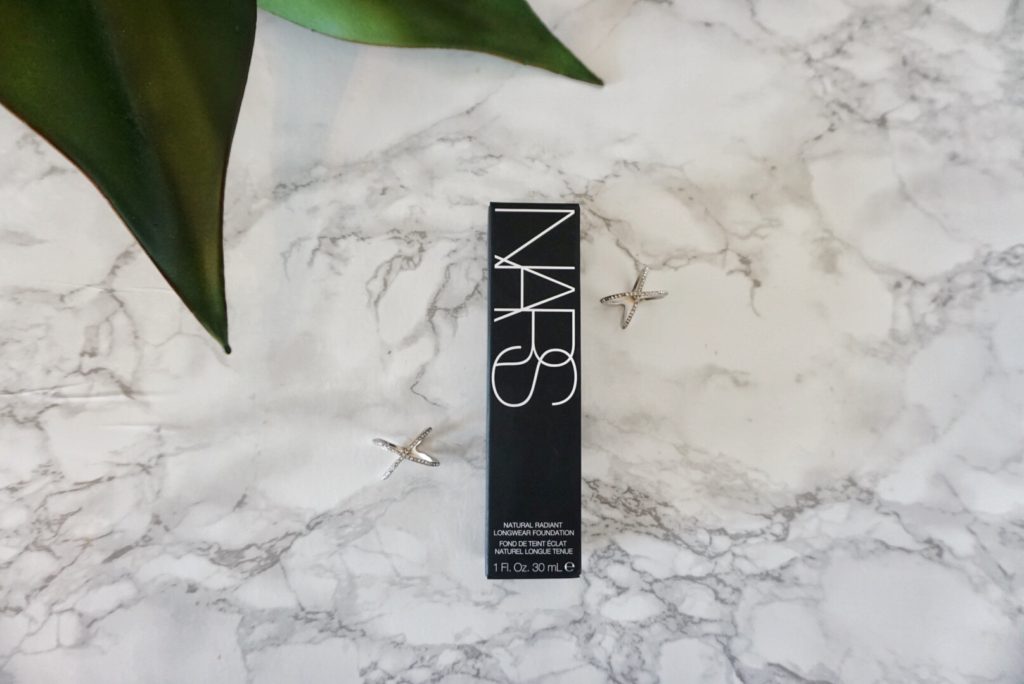 NARS rolled out this foundation at the end of 2017 with 33 shades! The shade range that brands are coming out with are incredible. Hopefully everyone wanting to try this foundation can find a shade to suit them. This foundation claims to be a radiant longwear foundation with the 'first' 16-hour, fade-resistant that is supposed to improve skin by the hour and stays true and formulated with skin recognition pigments, matching your skin tone.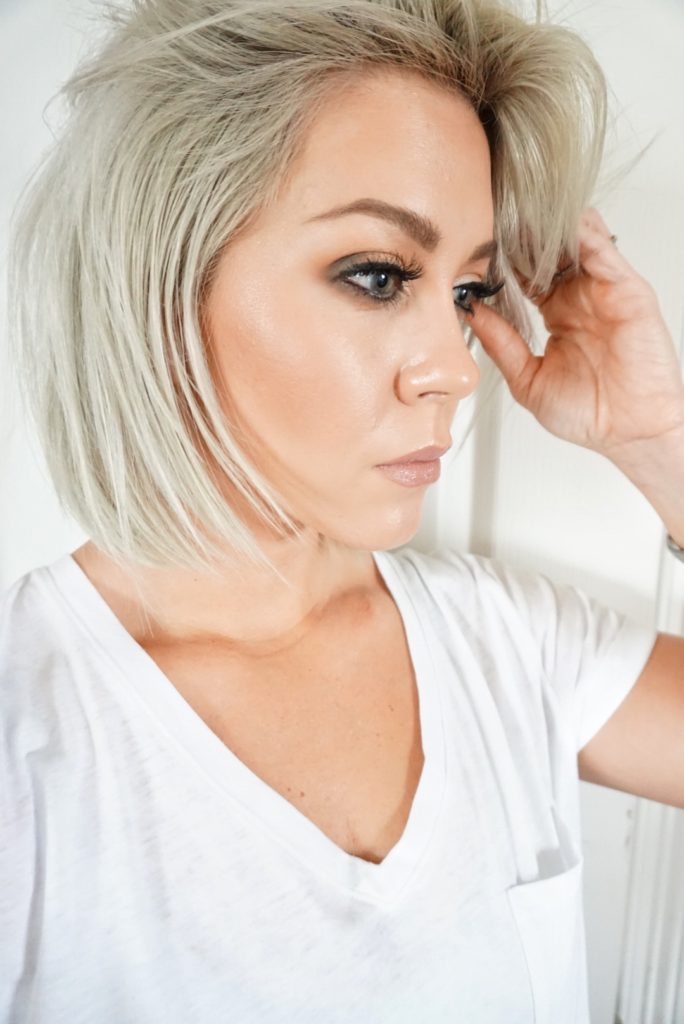 The first time I applied the foundation, I used a round top foundation brush and pumped out one pump which was very tiny. I truly thought that my pump was broken. If you like FULL coverage you may blow though this foundation quickly, fyi! Being that the first ingredient is dimethicone, I assumed that it would be very blurring on the skin and fill in lines and wrinkles. This foundation does do that!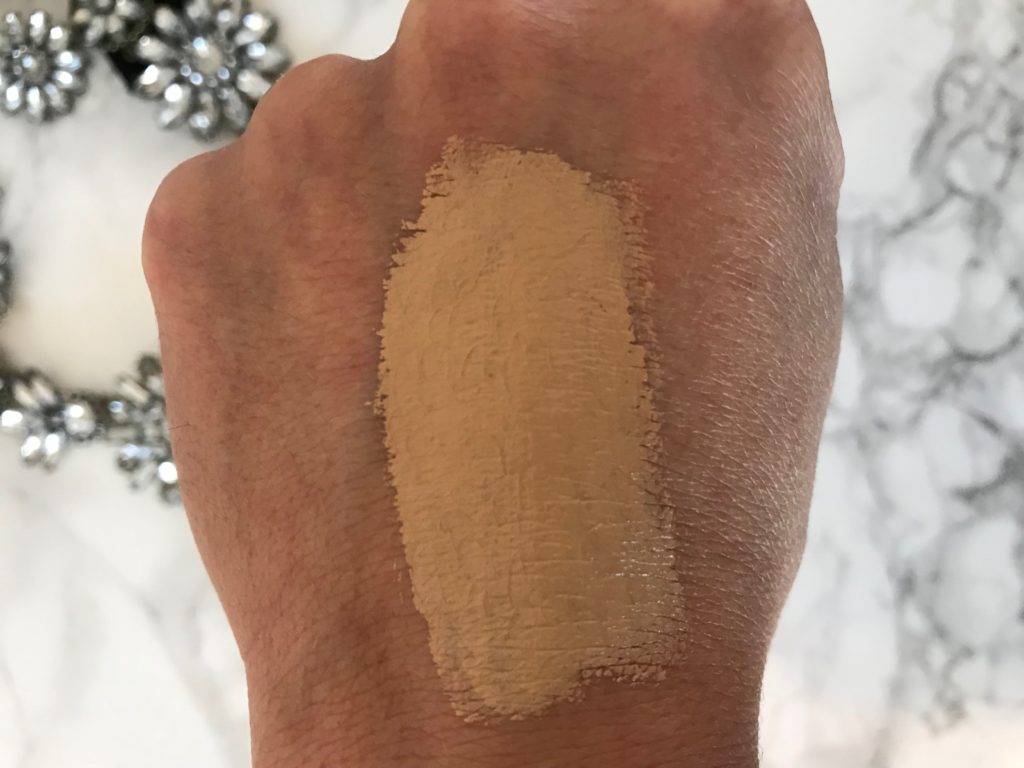 Upon application you will notice you skin looks flawless and airbrushed. But up close in a magnifying mirror I felt like it just sat on top of my skin and exaggerated dry patches. I believe that this finish is a satin matte, it's definitely not as radiant as some "radiant"  foundations. Mid day I re-powdered with Rimmel Stay Matte Powder because I was starting to get shiny in my t-zone and OH MY GOSH my skin looked TERRIBLE! The foundation does not mix well with that powder at all! I would not recommend those combined. Since trying this foundation several different ways and with an assortment of brushes, I've found that my favorite way to wear it has been using a flat paddle foundation brush and then pressing it into the skin with a beauty sponge. I have tried setting and not setting, but I've found my favorite method has been setting it with Cover FX perfect setting powder. I'm on the fence still about this foundation. I want to like it so bad, but I just don't know. I'm not Wow'd by this product and I want to be WOW'd by a foundation, ya know! My final pros and cons about this foundation:
Pros –
Coverage: Medium to buildable.
Longevity: It did last quite a while on my skin without breaking apart, and bronzers, blush, etc went great smooth!
Shade Range! 33 Shades!
It wears well through out the day, I feel like this foundation looks better and better as it wears.
Cons –
1 pump is TINY! You cannot cover you face with one pump, it usually takes me about 4 pumps to do the entire face.
Exaggerated Texture and Pores.
Clings to dry patches.
Can become cakey looking if applied with heavy hand.
Dimethicone causes clogged pores and can create breakouts.
 SHOP HERE! 

Let me know if you've tried this foundation, how you like to apply it and your thoughts!