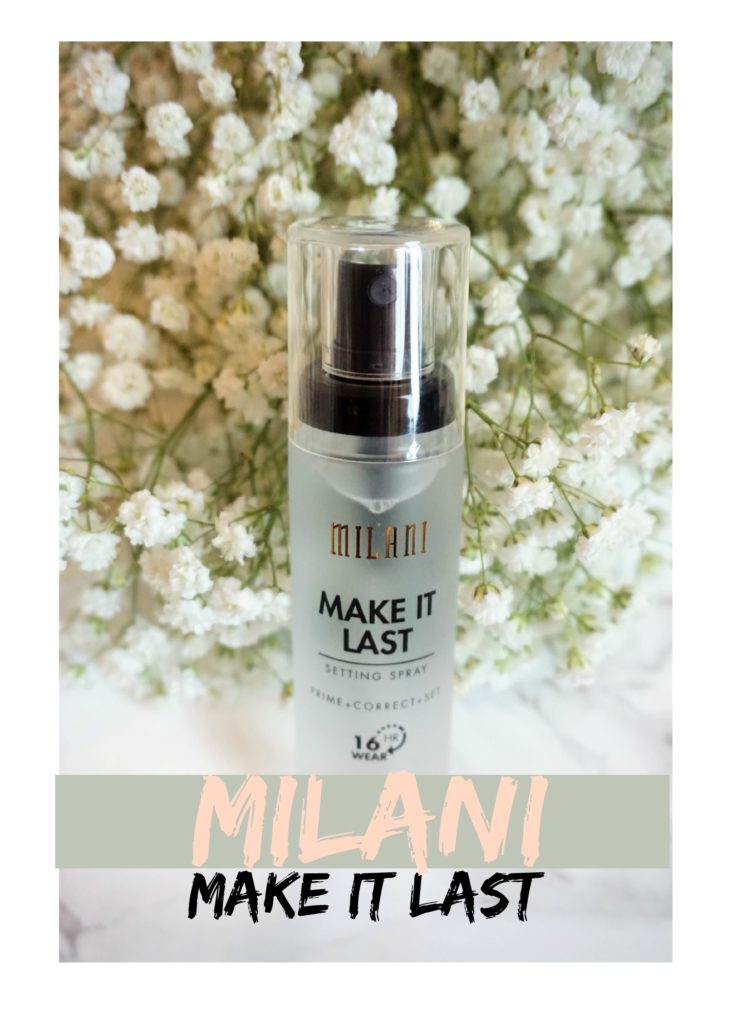 I'm a HUGE lover of any type of facial mist/sprays! I actually carry a small travel size bottle of Mario Badescu rose water facial spray in my purse with me to have with me at all times! I love how refreshing they can be if you need a pick me up mid day, or if your make up is looking a little dull, and if you are a powder lover it erases the look of a powdery finish.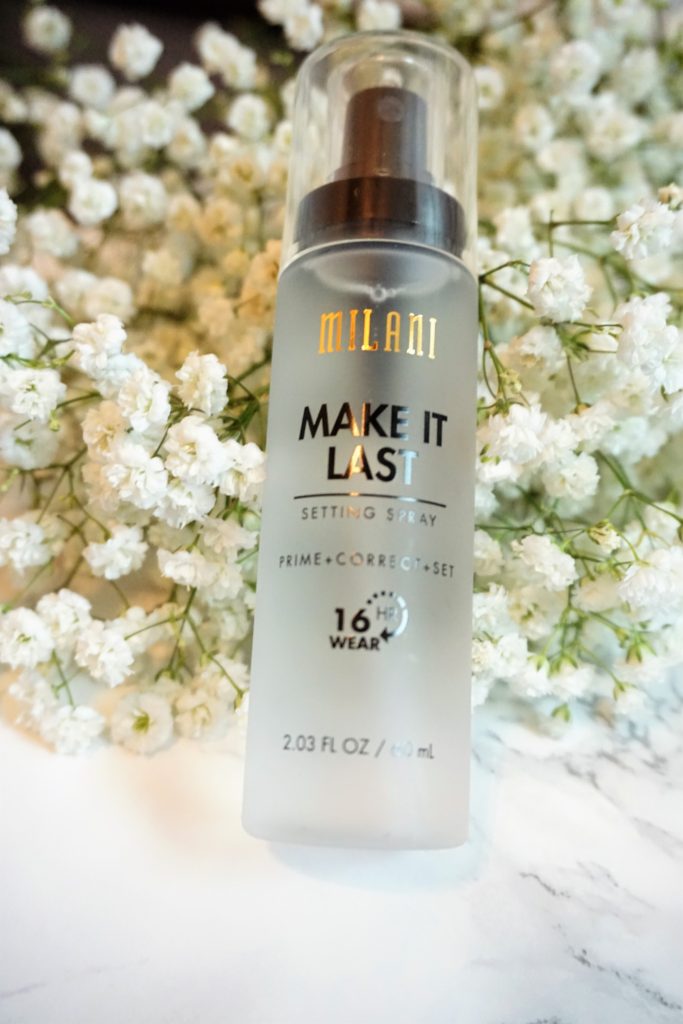 This setting spray definitely caught my attention claiming to Prime, Correct, and Set! I mean what else would you want in a setting spray, it does it all! I picked it up at my local HEB of all places where is retails for $9.99. Setting sprays can get pretty pricey so I felt like the setting spray was affordable.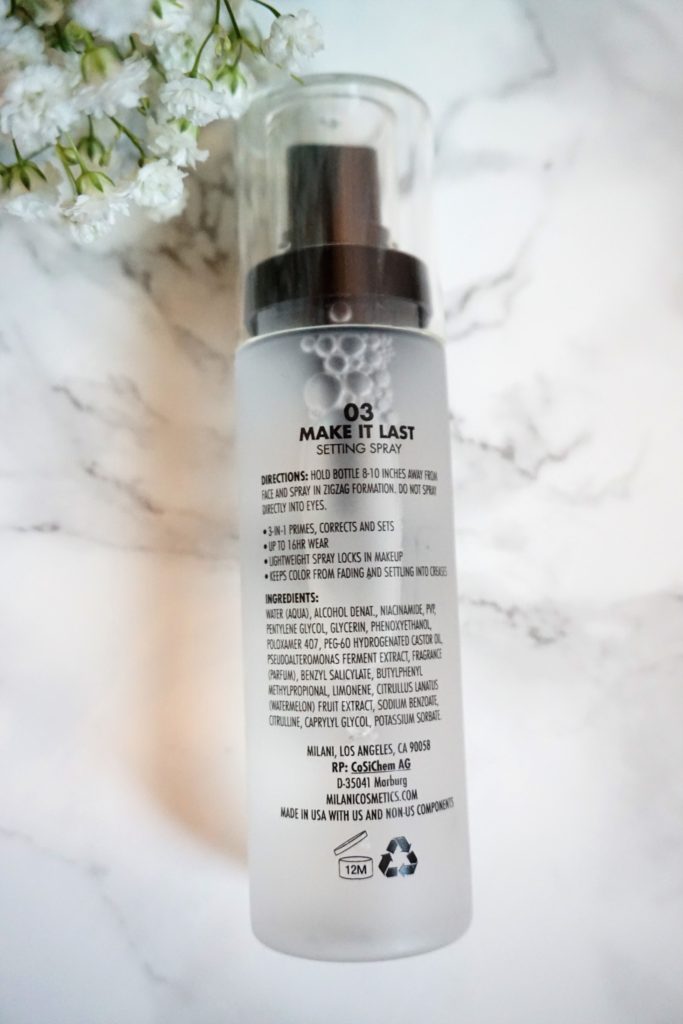 I comes in a small bottle containing 2.03 Fl Oz which is a great amount and you could travel with this easily! Now, the very first thing I check on any setting spray is the spray nozzle. I was so happy with how fine the mist of the setting spray was. It comes out perfectly and I haven't had any issues with the mister! It is the perfect amount of spray every time.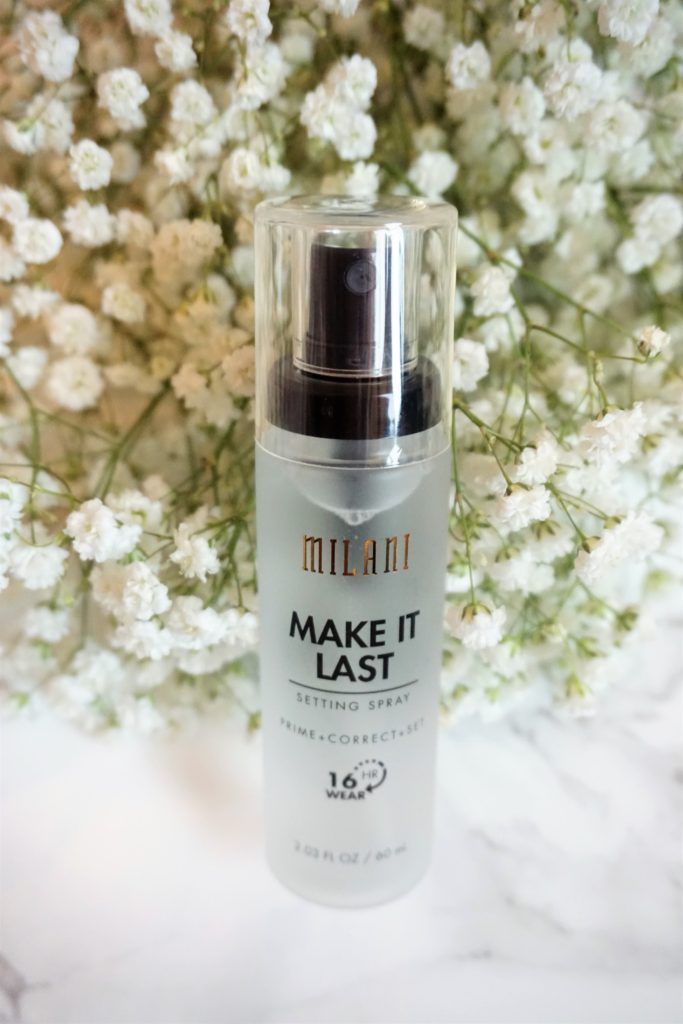 I'm usually not a fan of any type of scent in my cosmetics products, and this spray does have a light fresh scent which I actually loved! It reminded me of being at the spa, and was so lightweight that it disappeared almost on application.
Now does it work? For the claims that it would last up to 16 hours, I'm not so sure about that because I don't typically wear my make up that long, but I normally on an average day have it on about 10 hours and I can say that I did feel like my make up held up great and my blush and brozner stayed vibrant, with little fading. I did also use this setting spray like the smashbox "primer water" (which I love) and it did basically the same thing! So for a much affordable option I would try this one out!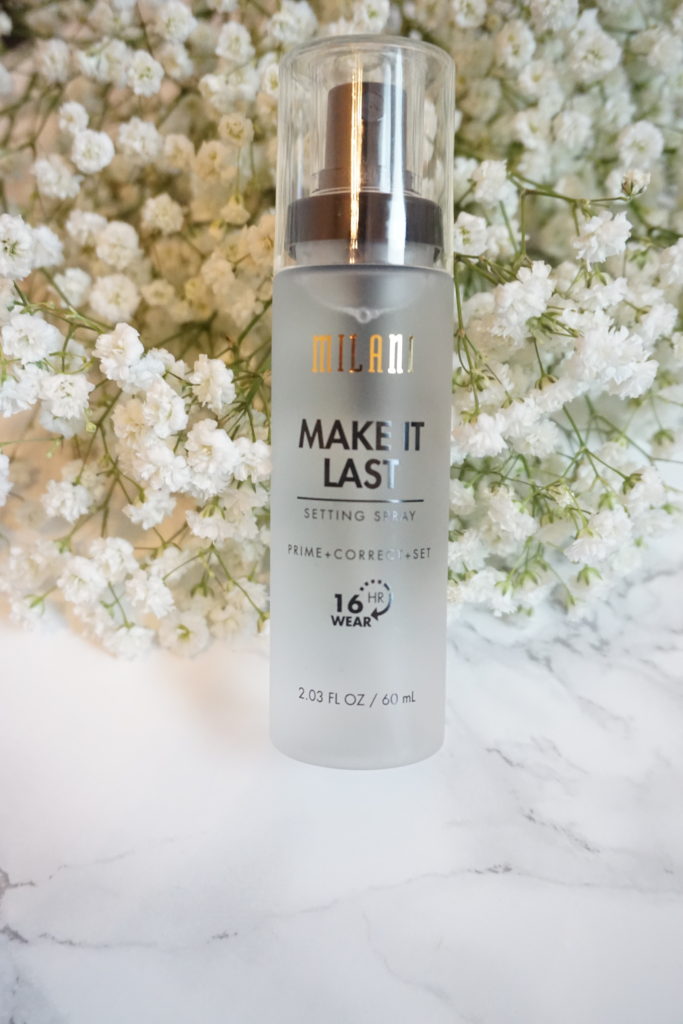 As far as the  "correcting" aspect of this setting spray it claims, the only thing that I assume it would correct would be the powderiness, and it does eliminate the powder look. If you go ham sometimes on applying a foundation or finishing powder this spray will definitely make the appearance of your make up much more natural by cutting that down. Another reason why I love this setting spray is that it doesn't give that shiny sheen that some setting sprays can! So, that was another BIG plus for me. I would definitely will say that I LOVE this setting spray! I would give this primer a 10/10 for being a drugstore primer, setting aspect and fine mist! If you are a lover of setting/facial sprays like I am, you definitely need to pick this one up ASAP!

What is your favorite go to skin care product? I've been in the market for new skin care for a while and need suggestions! Let me know! Is there anything that you would like me to review? New reviews coming soon!
SHOP HERE!