Can you believe how fast this year went by? I feel like I say that every year, but this year seemed a little faster than others to be honest! So many great things happened in 2016, but looking forward to a new year! New beginnings for me in 2017, I'm starting a new career in Real Estate with my girlfriend Megan and I'm very excited about it! So, if you live in the Houston area and are looking to buy, sell or rent I'm your girl!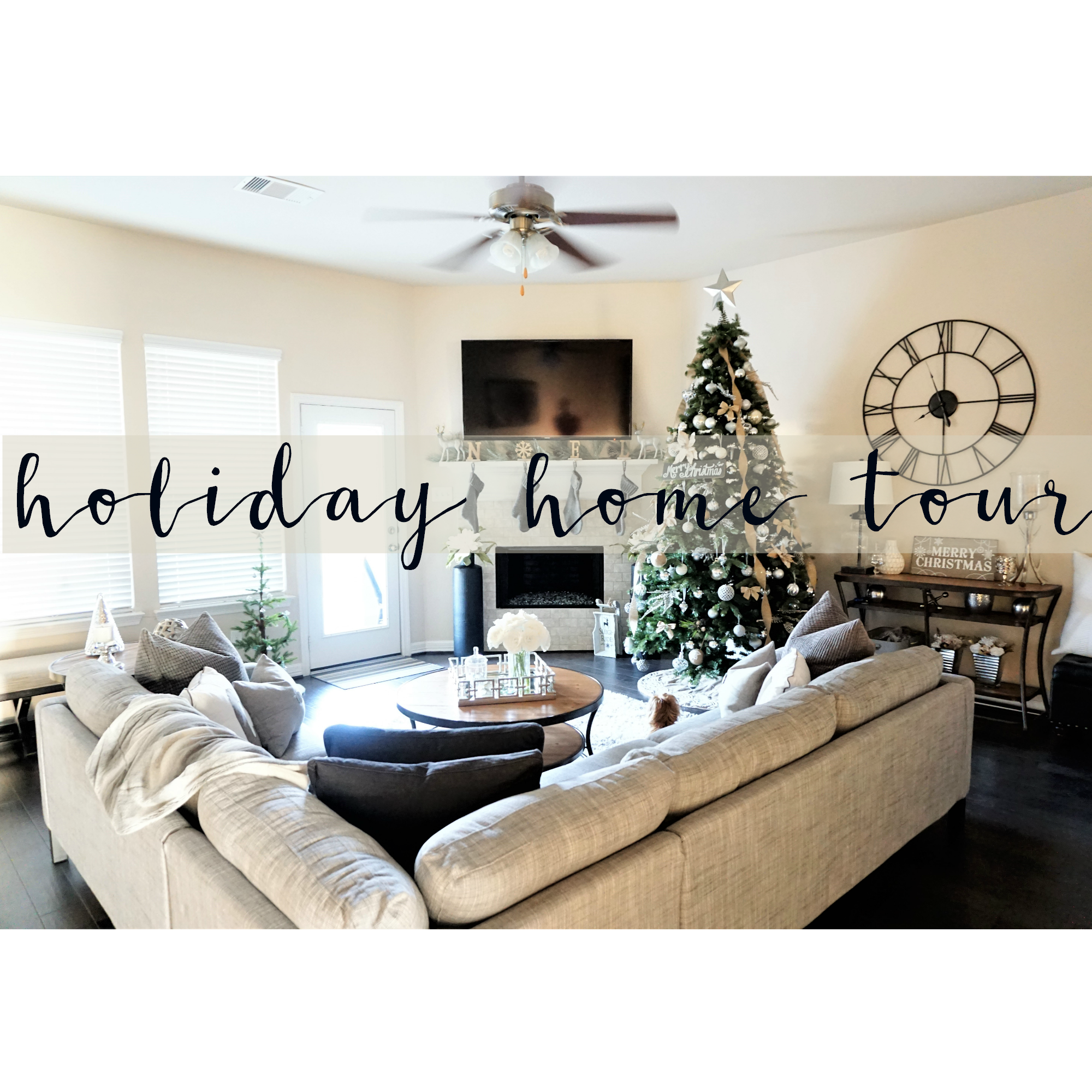 Anyways, on to the fun stuff! I love the holiday season and as soon as Thanksgiving ends I'm so ready to start decorating for Christmas. This year I went with a rustic, silver, wood theme. I went with the same color scheme last year as well, and if you want to see the changes from last year to this year, you can check out that blog post here. I wanted the whole house to be filled with silvers, rustic burlap, wood, and white.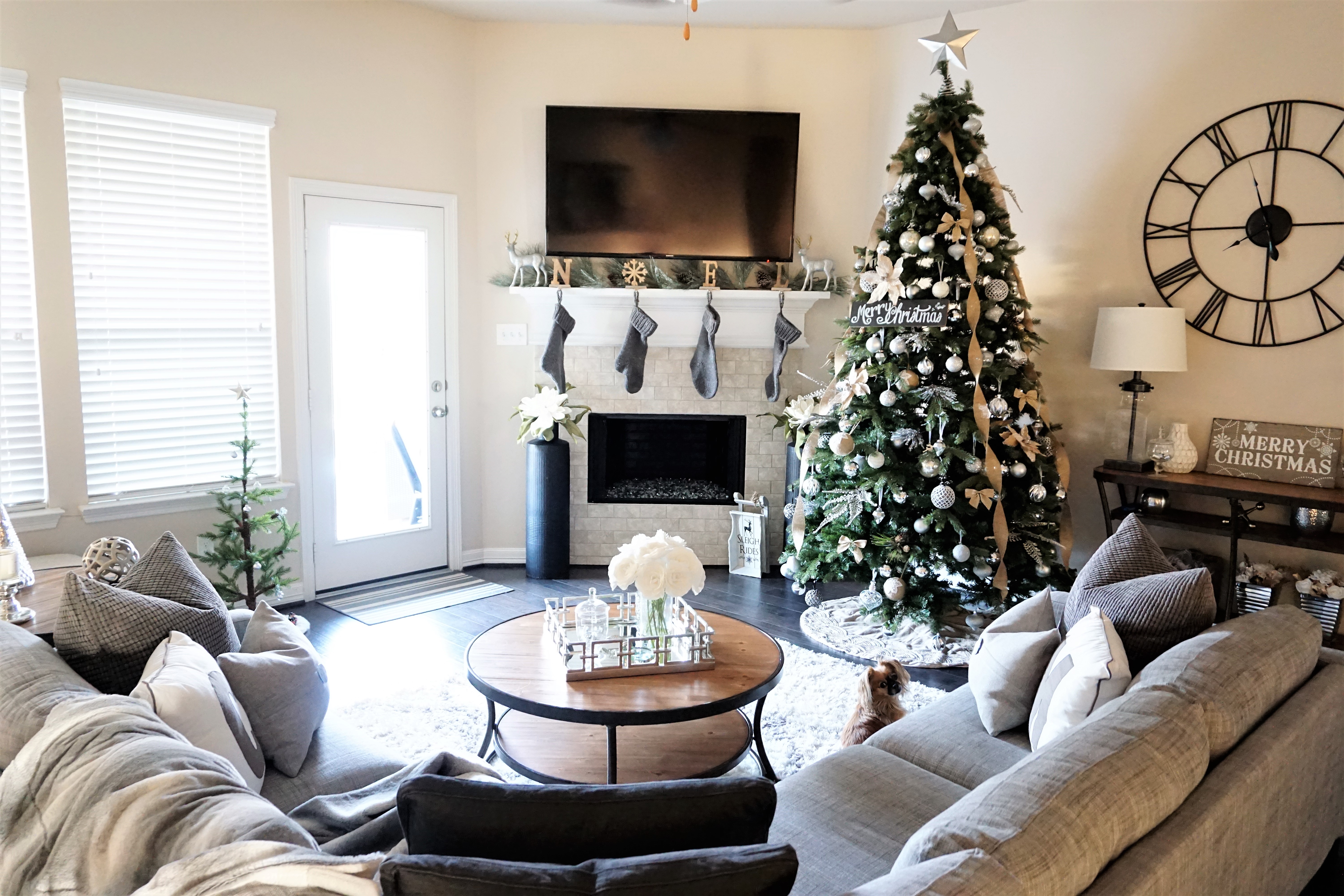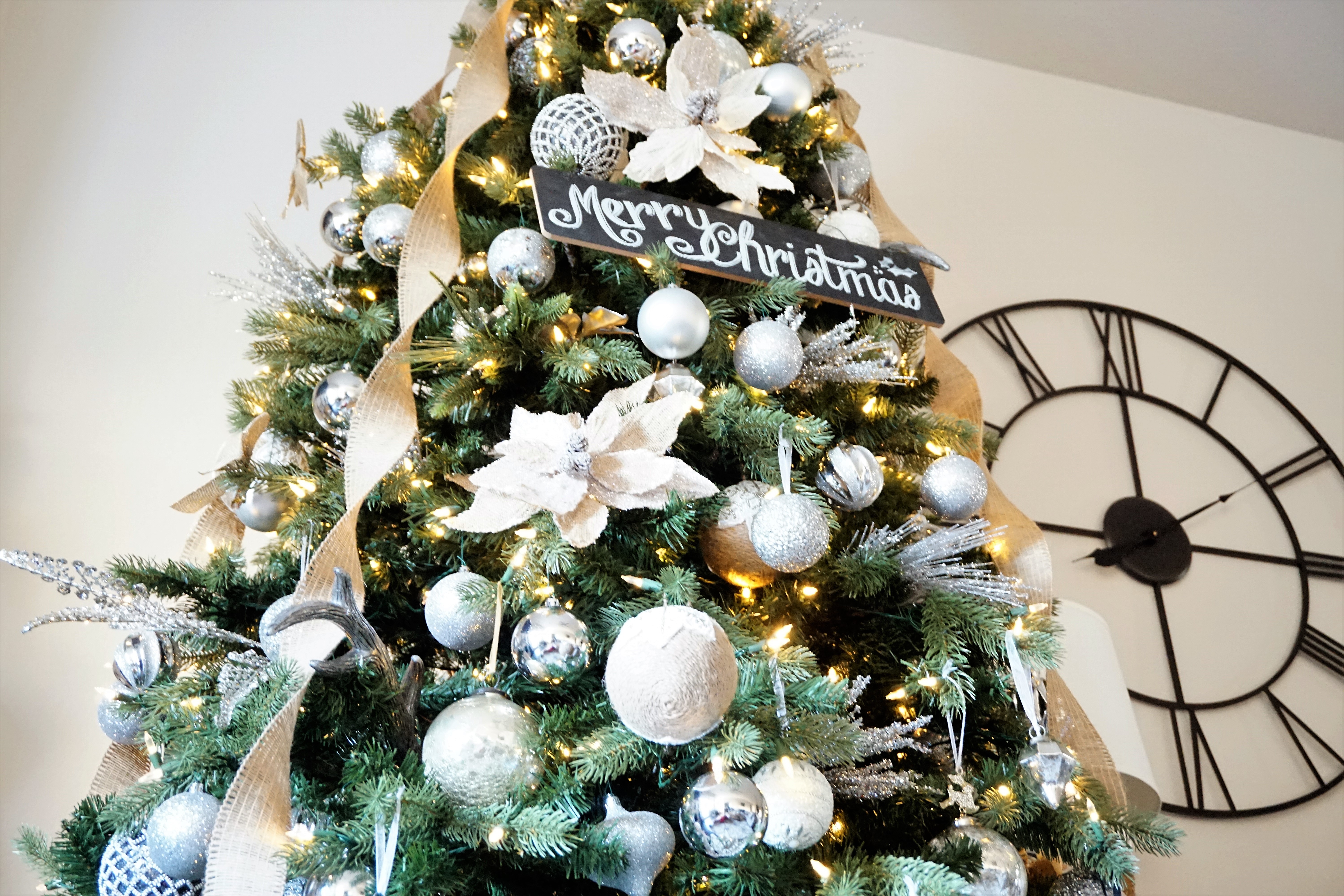 I really liked how the tree turned out this year, although I think I need a tutorial in how to "fluff a tree" haha. I purchased most of the ornaments from Home Goods and some all silver toned ones from Target. I purchased the sprays from Michael's and Pier One.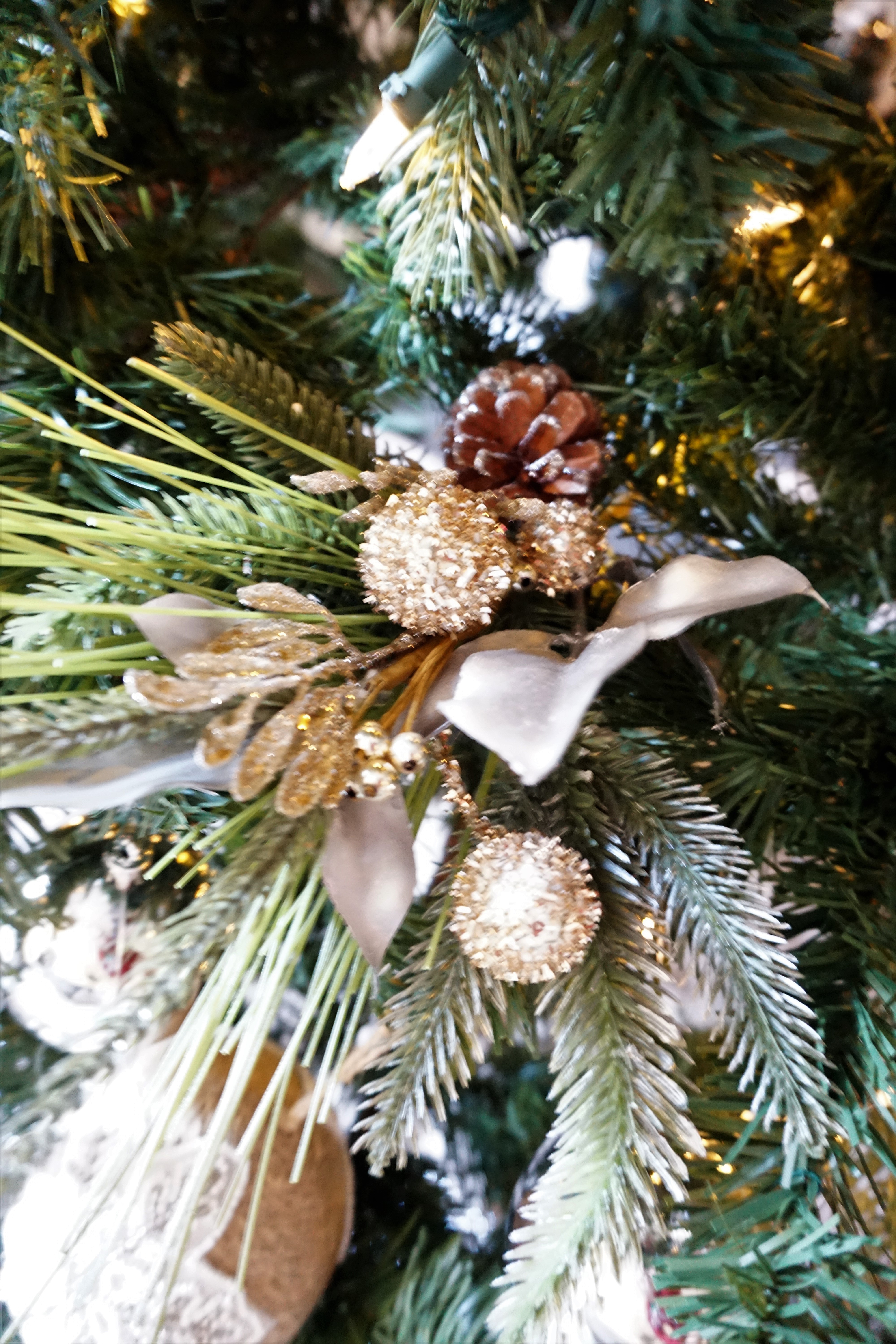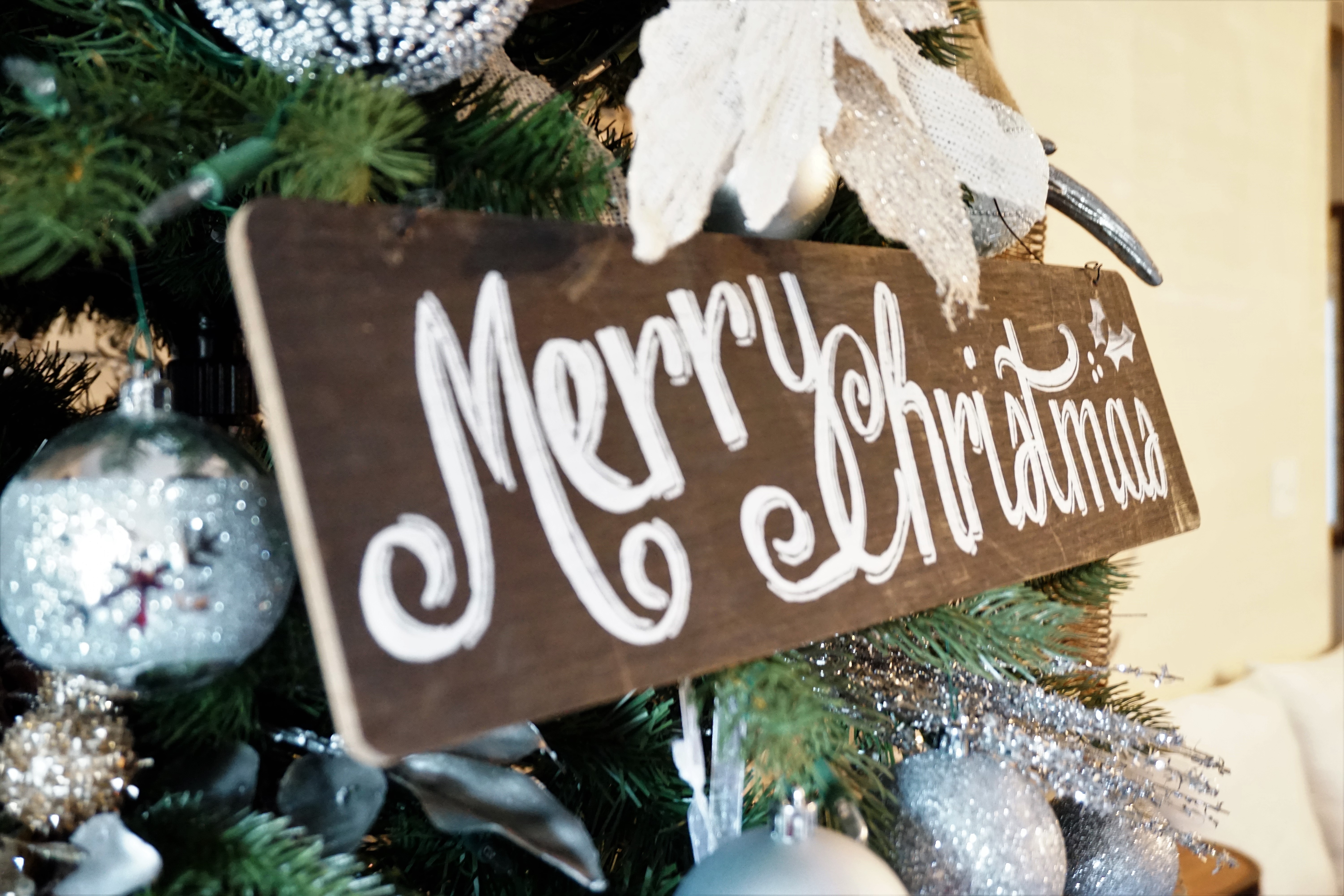 Love these NOEL stocking hangers! They fit perfectly under the t.v. I had a hard time deciding what I wanted to do with the mantel and I came across these at Homes goods and they went perfectly with the other decor! The gray stockings are from Target and the garland is from Michael's.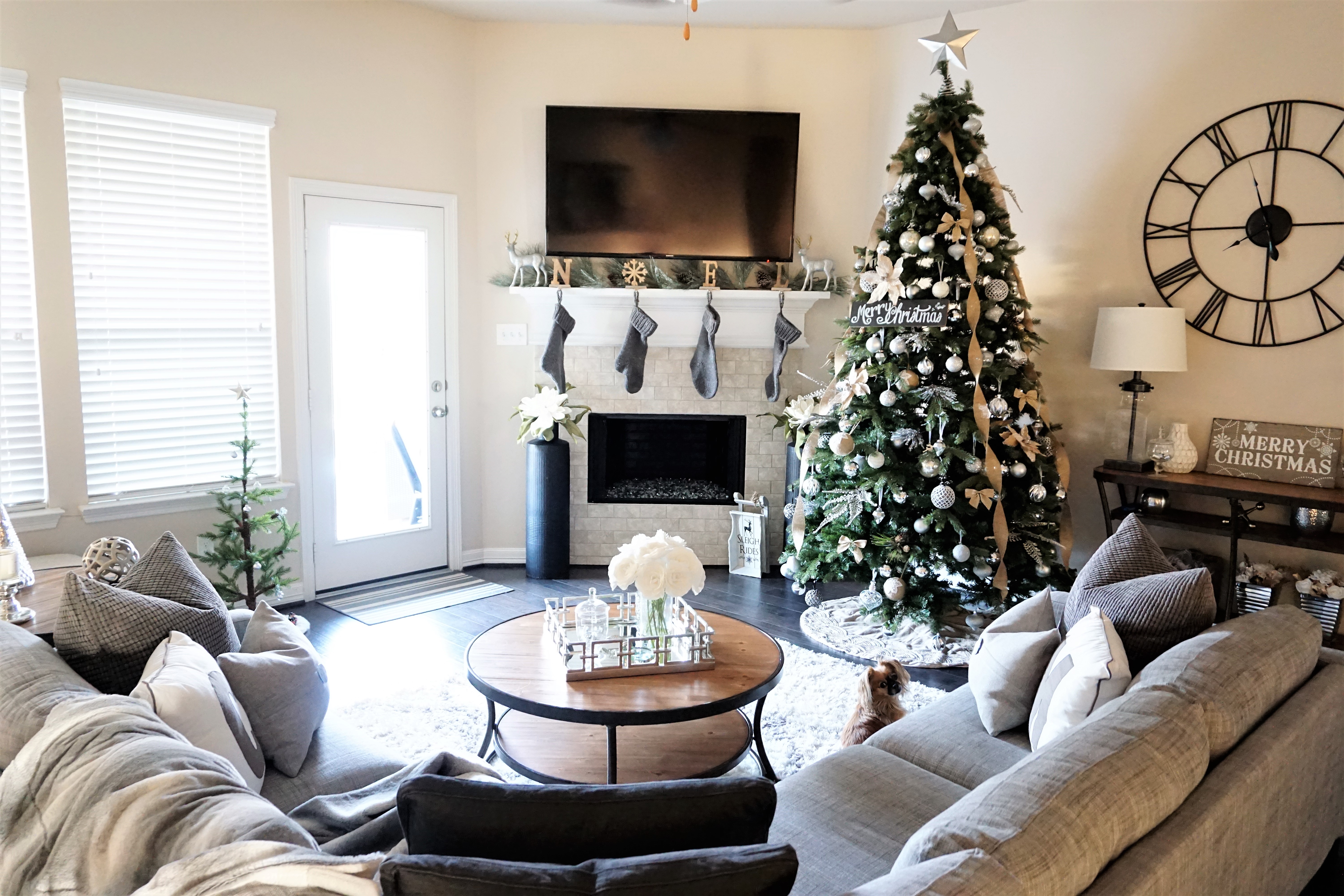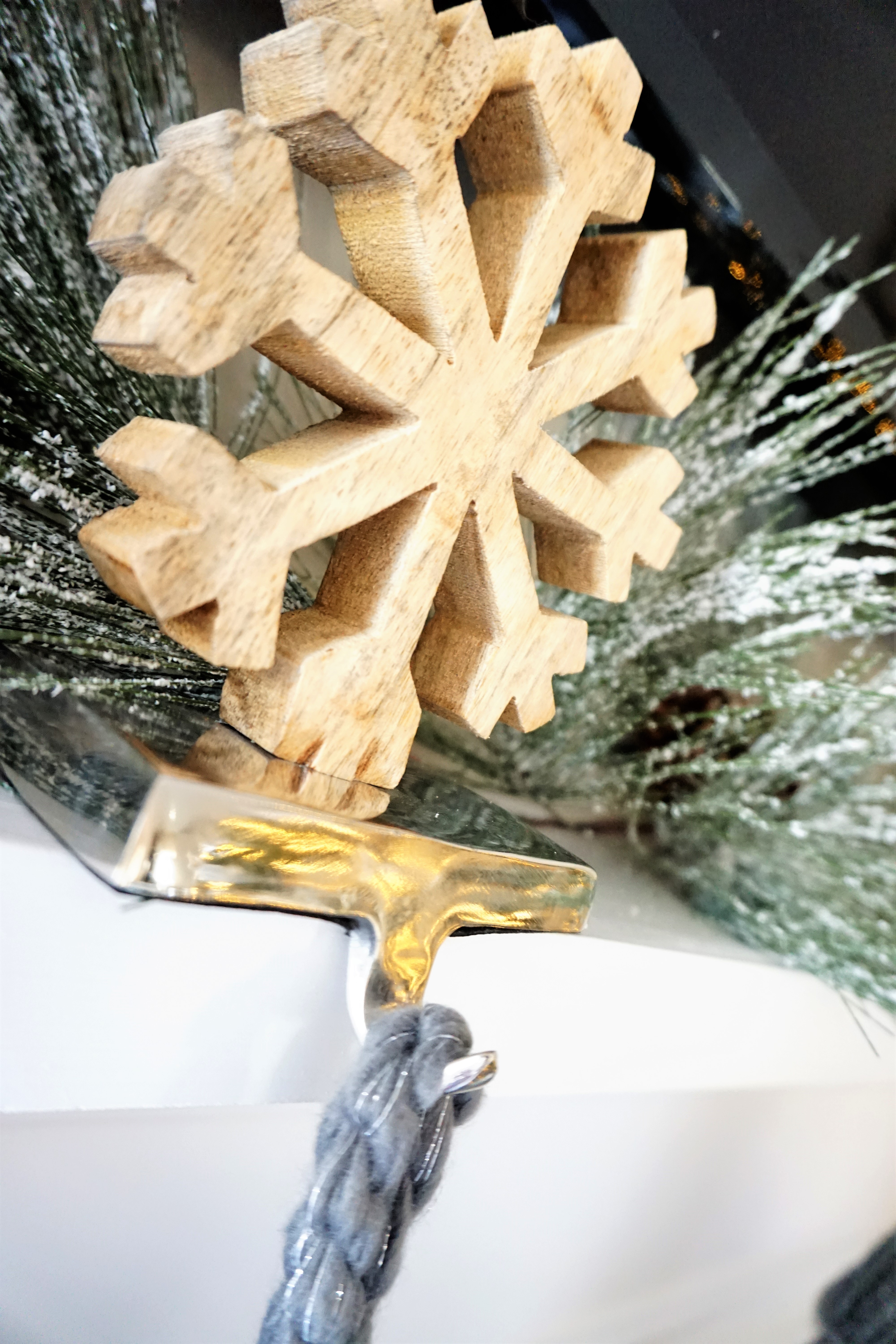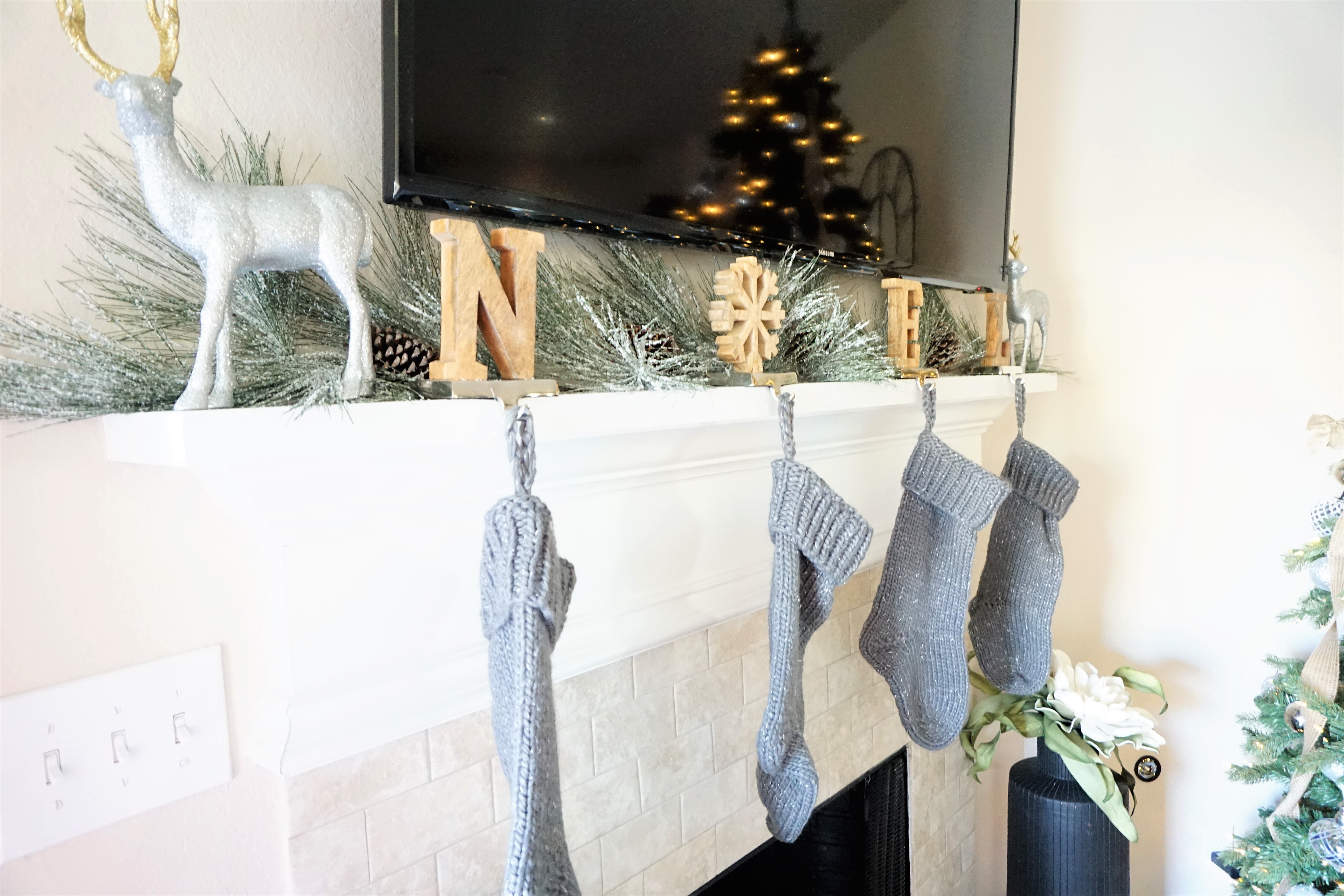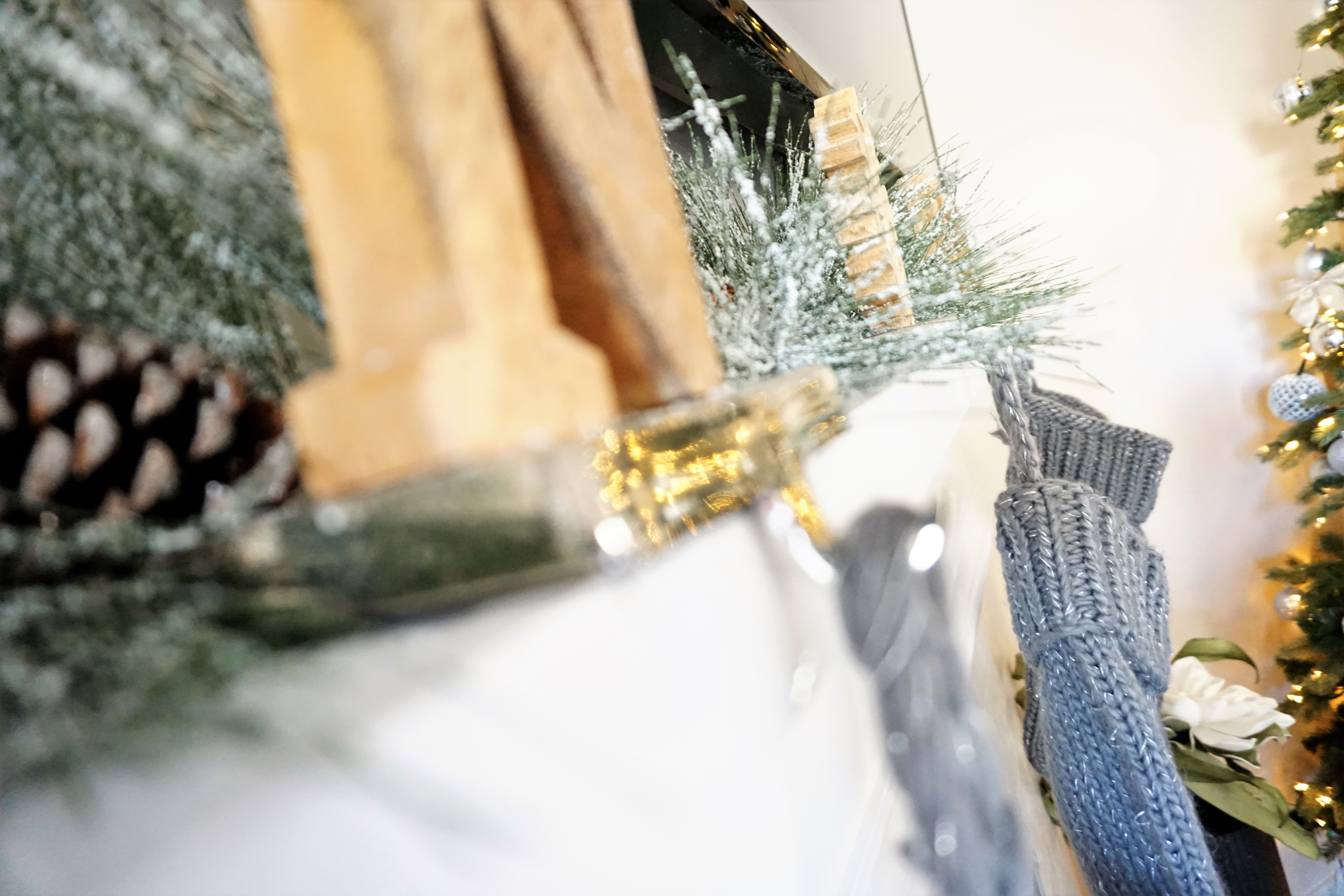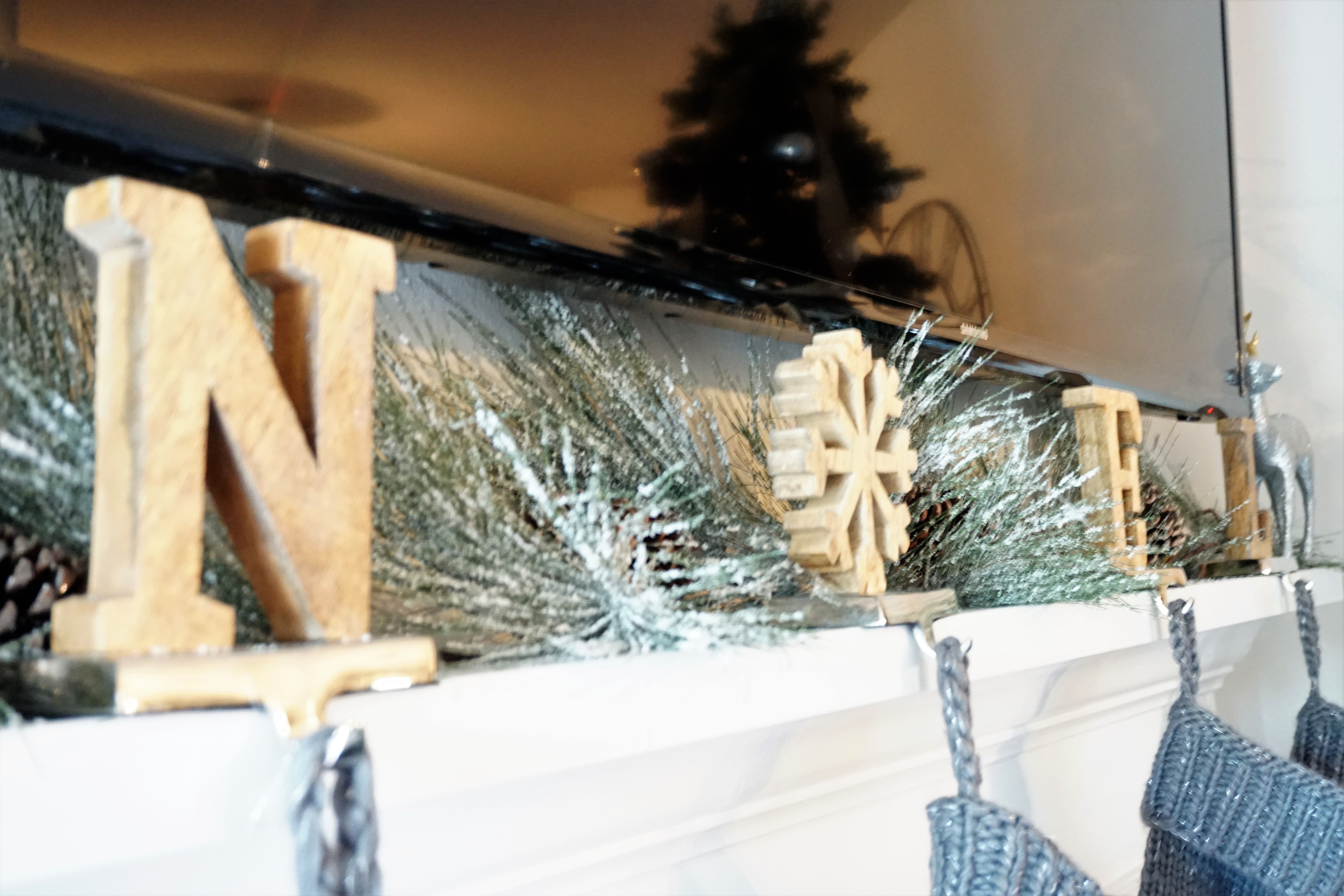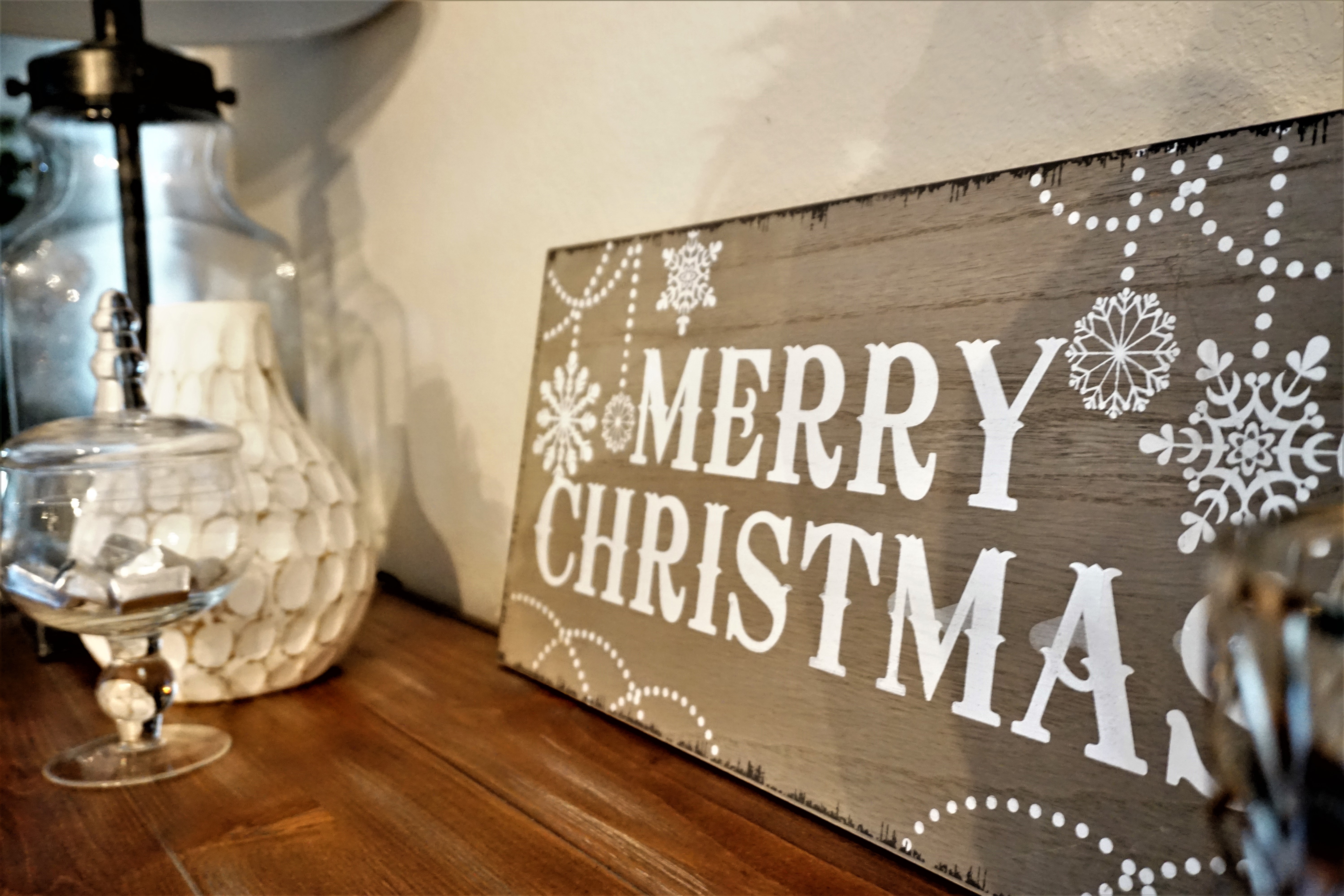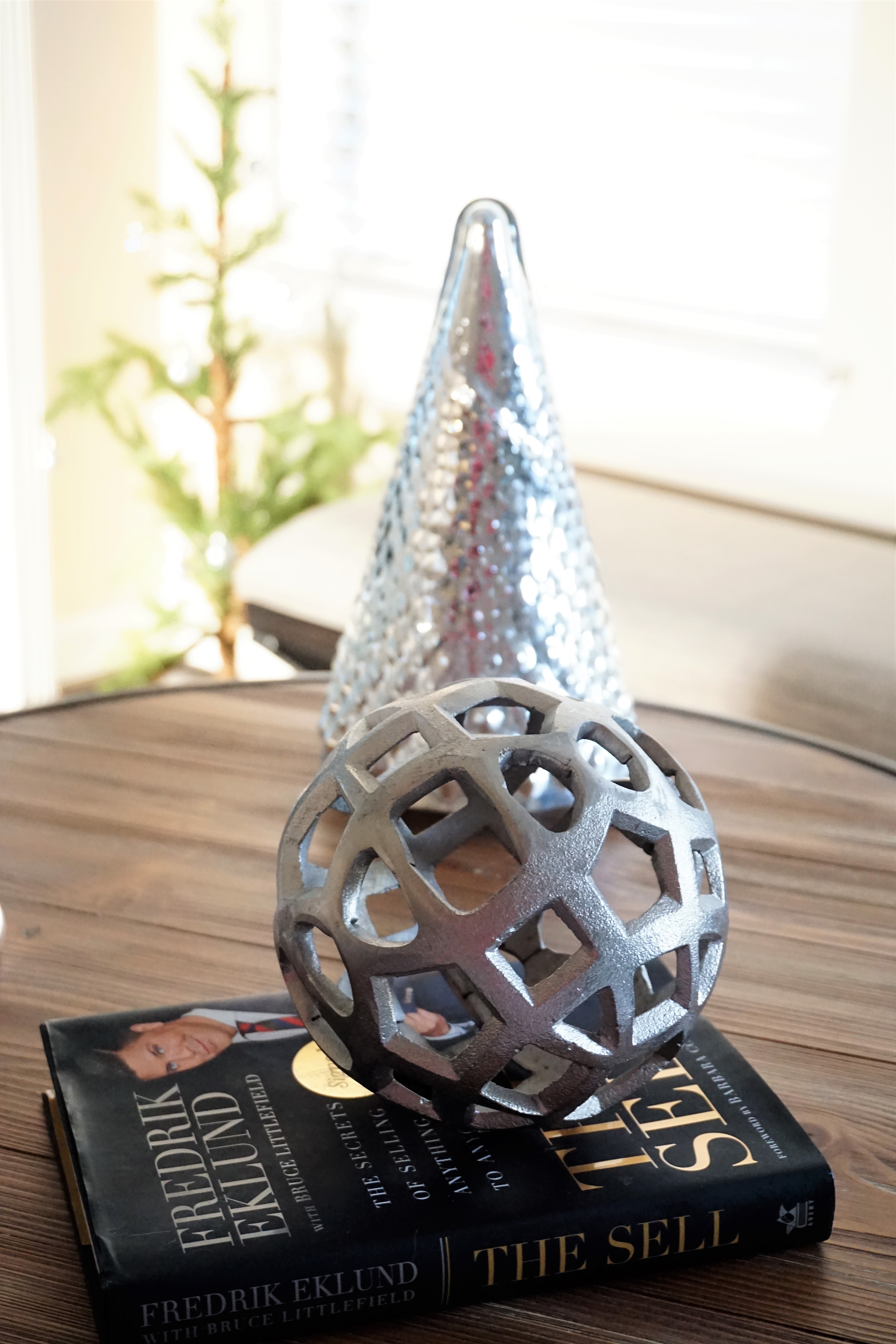 The dining room is the first thing that you see when you walk into my home, so I really tried to go all out this year with the table-scape with keeping with theme of the rest of the home. I focused around the center piece and went outwards. I used some stuff that I had and I felt like what really tied everything together was the fur table runner! It is a perfect addition to the "winter" theme.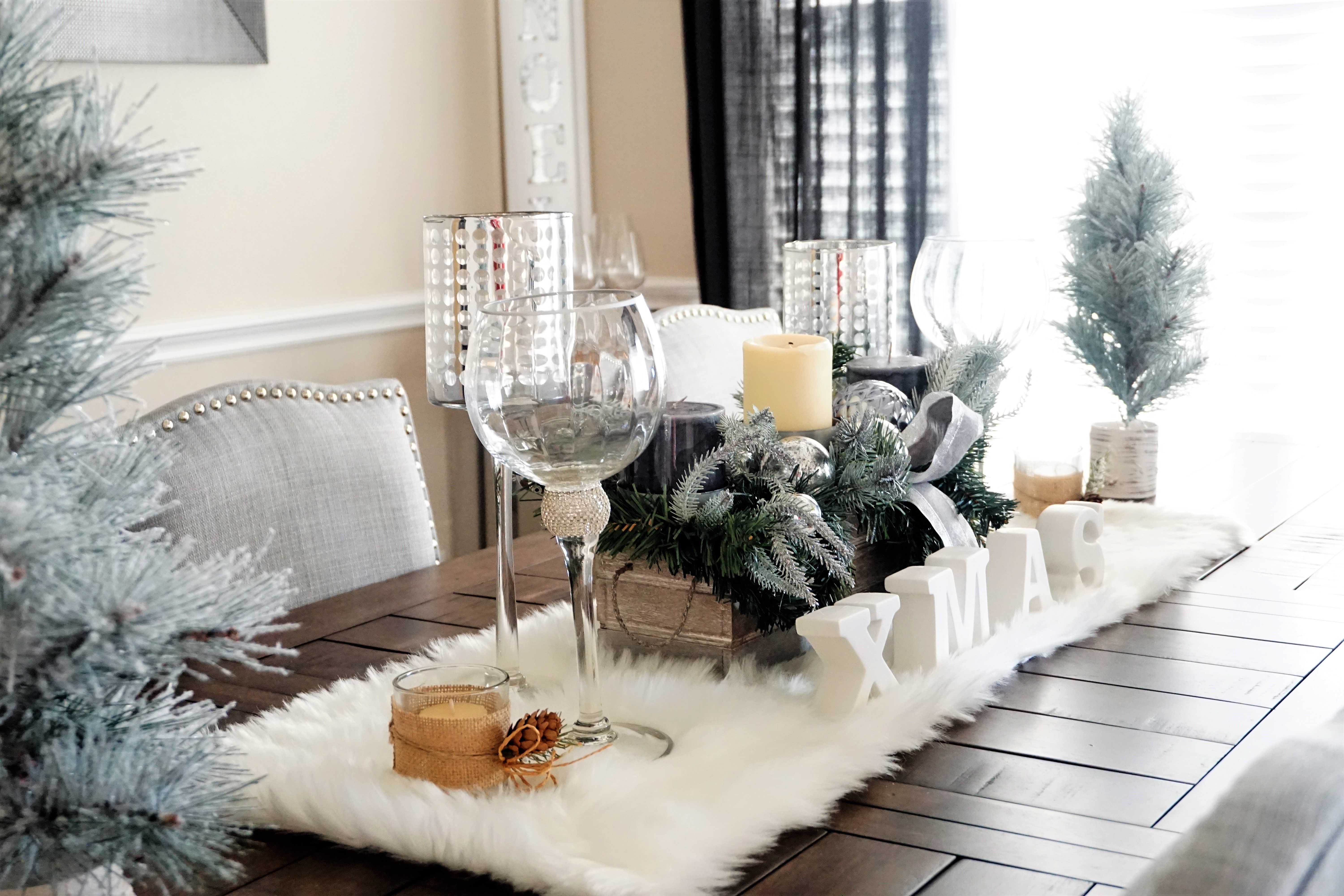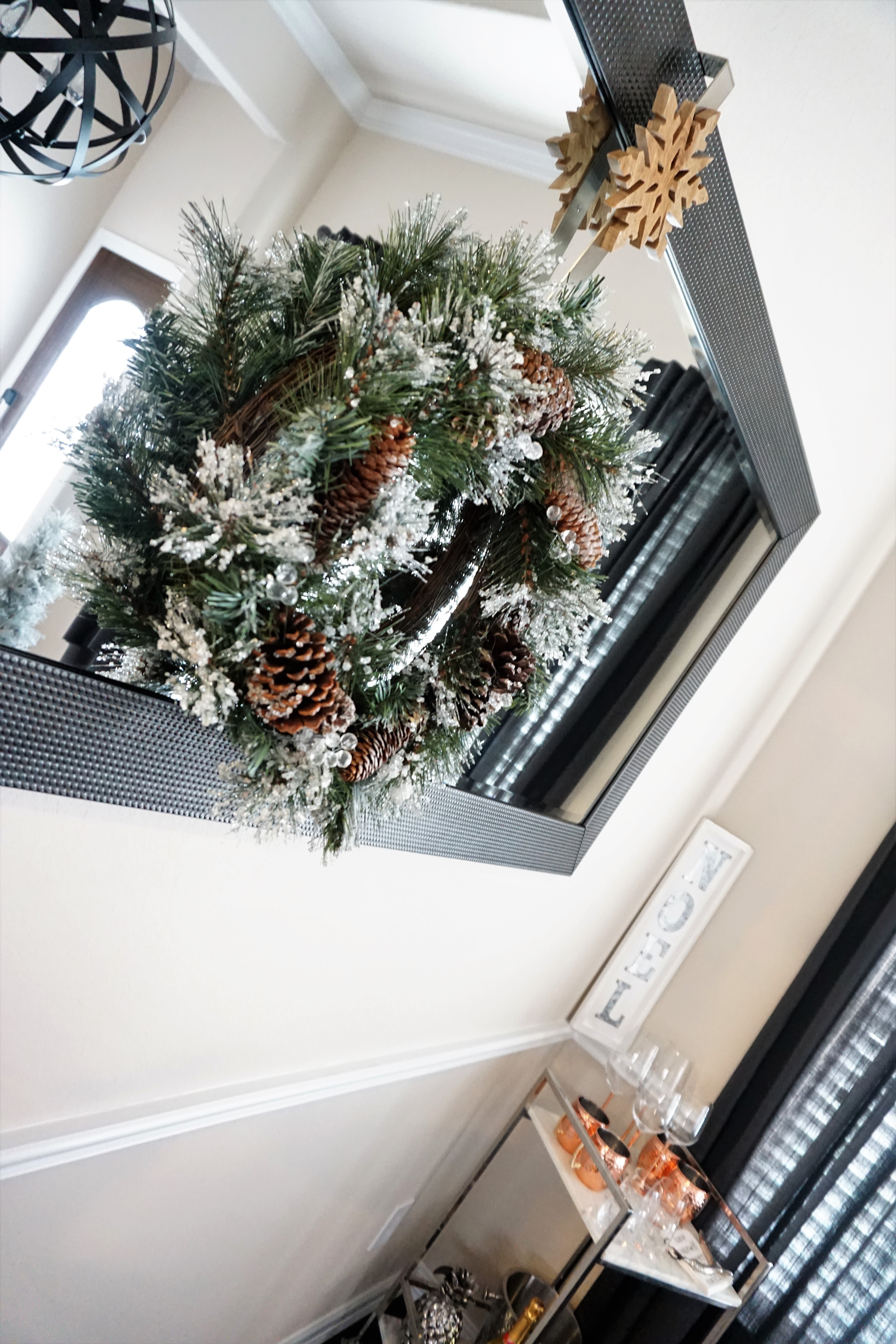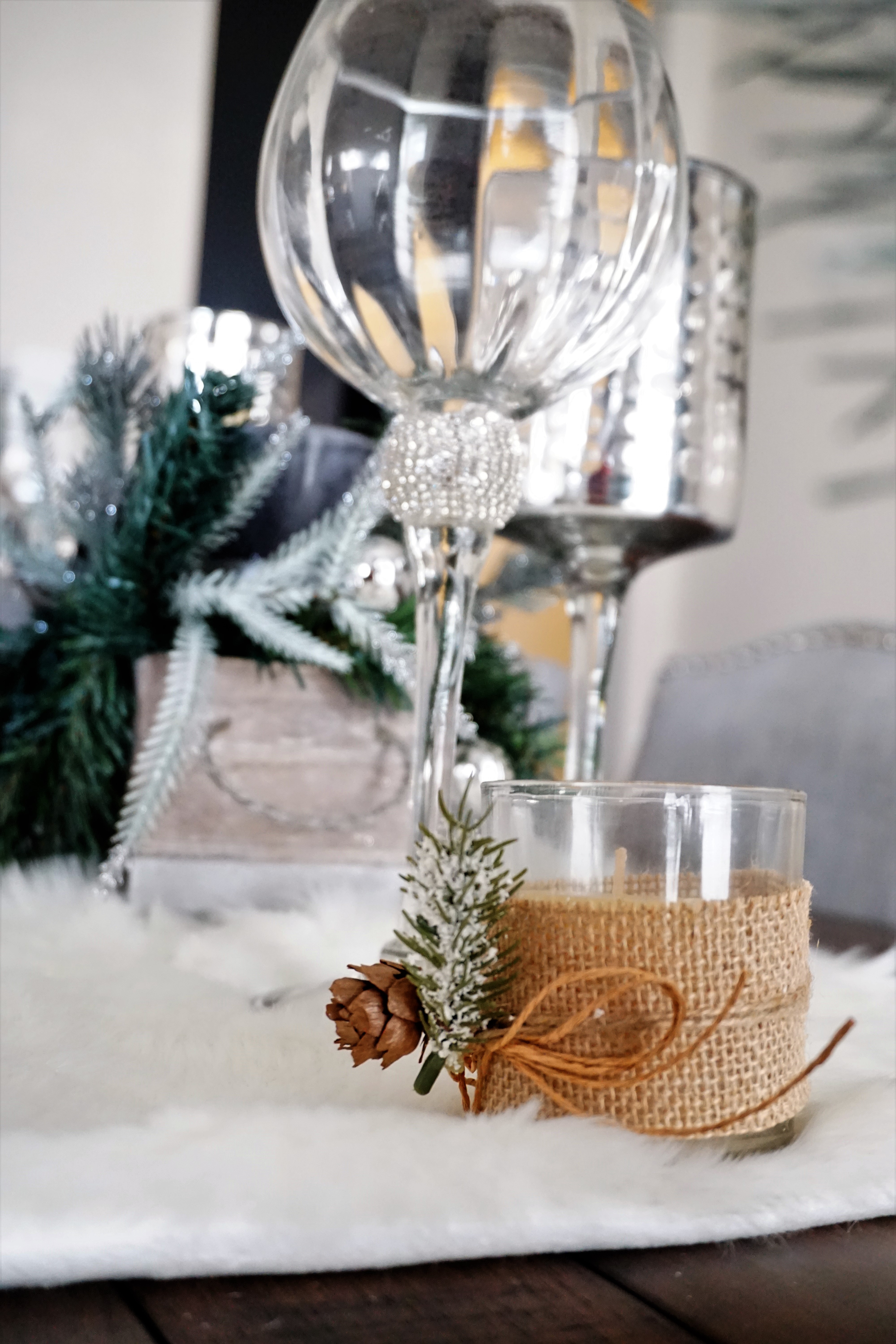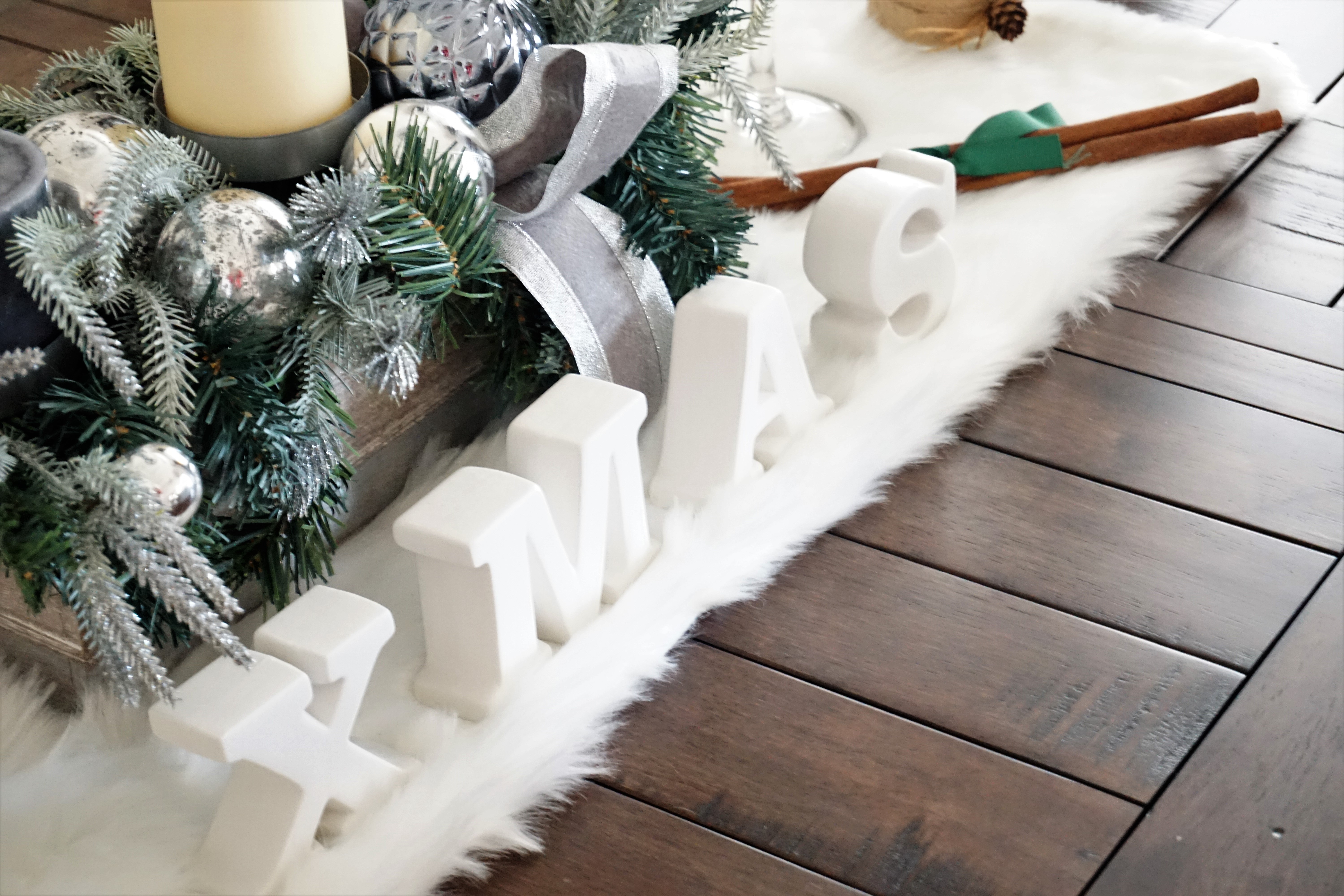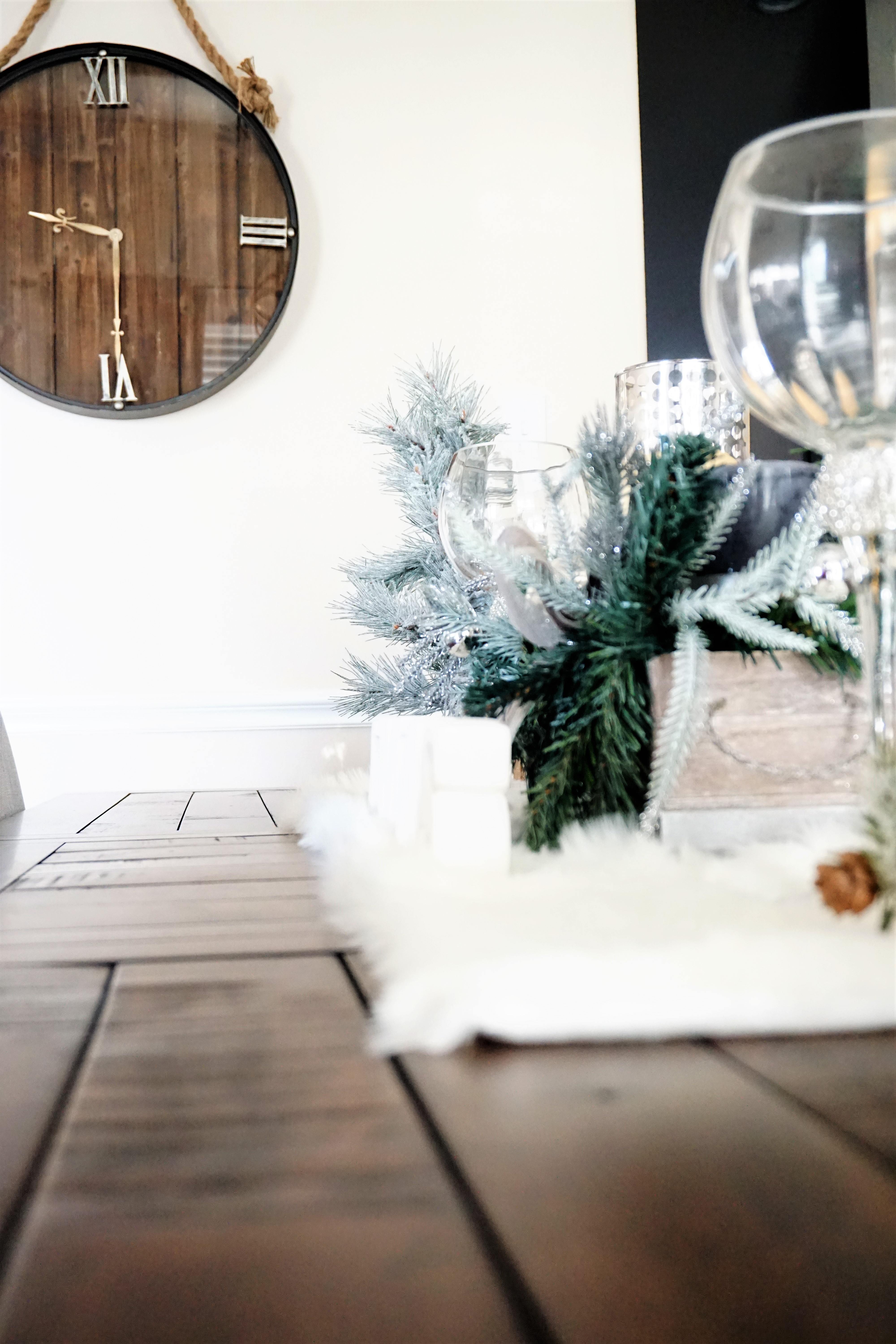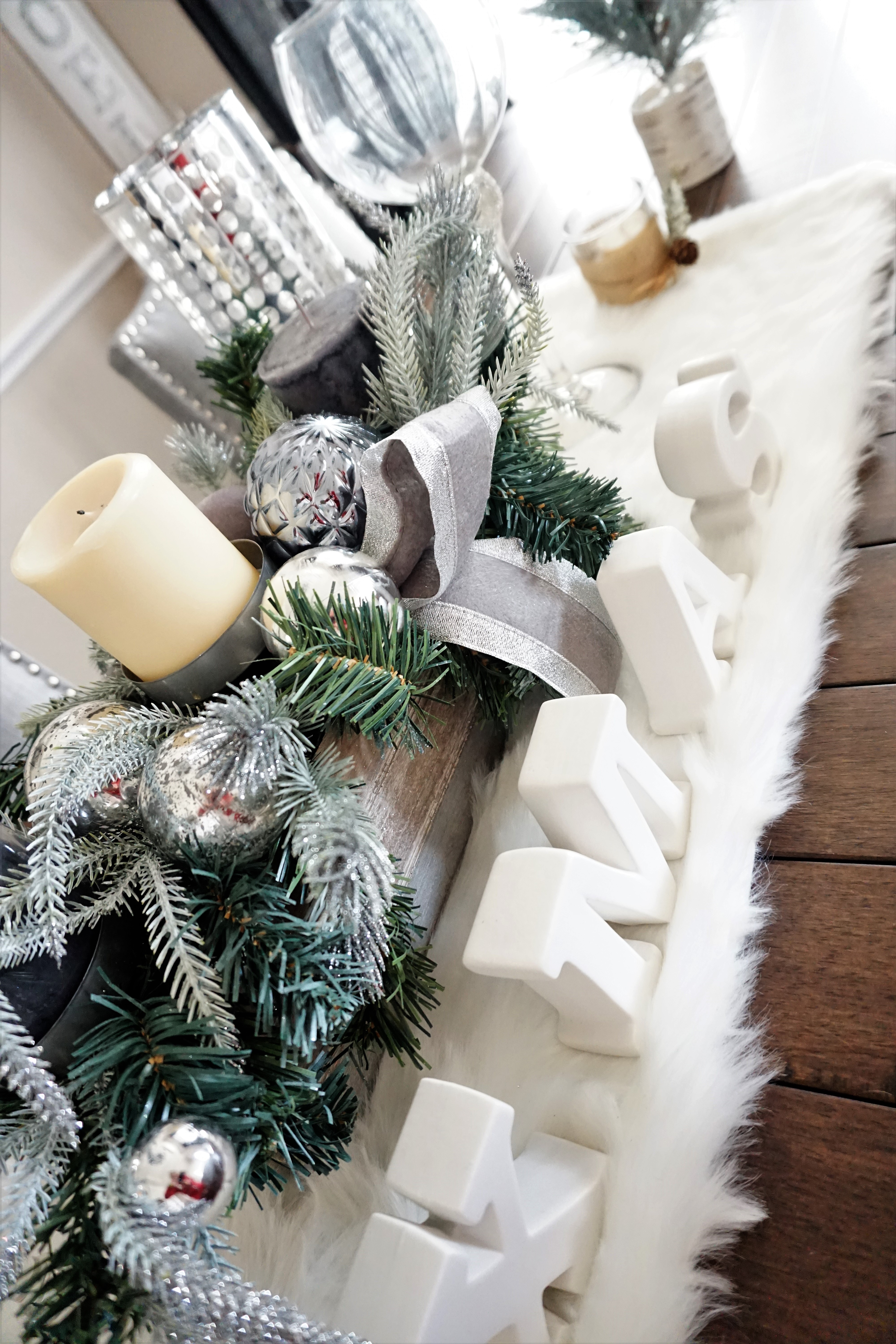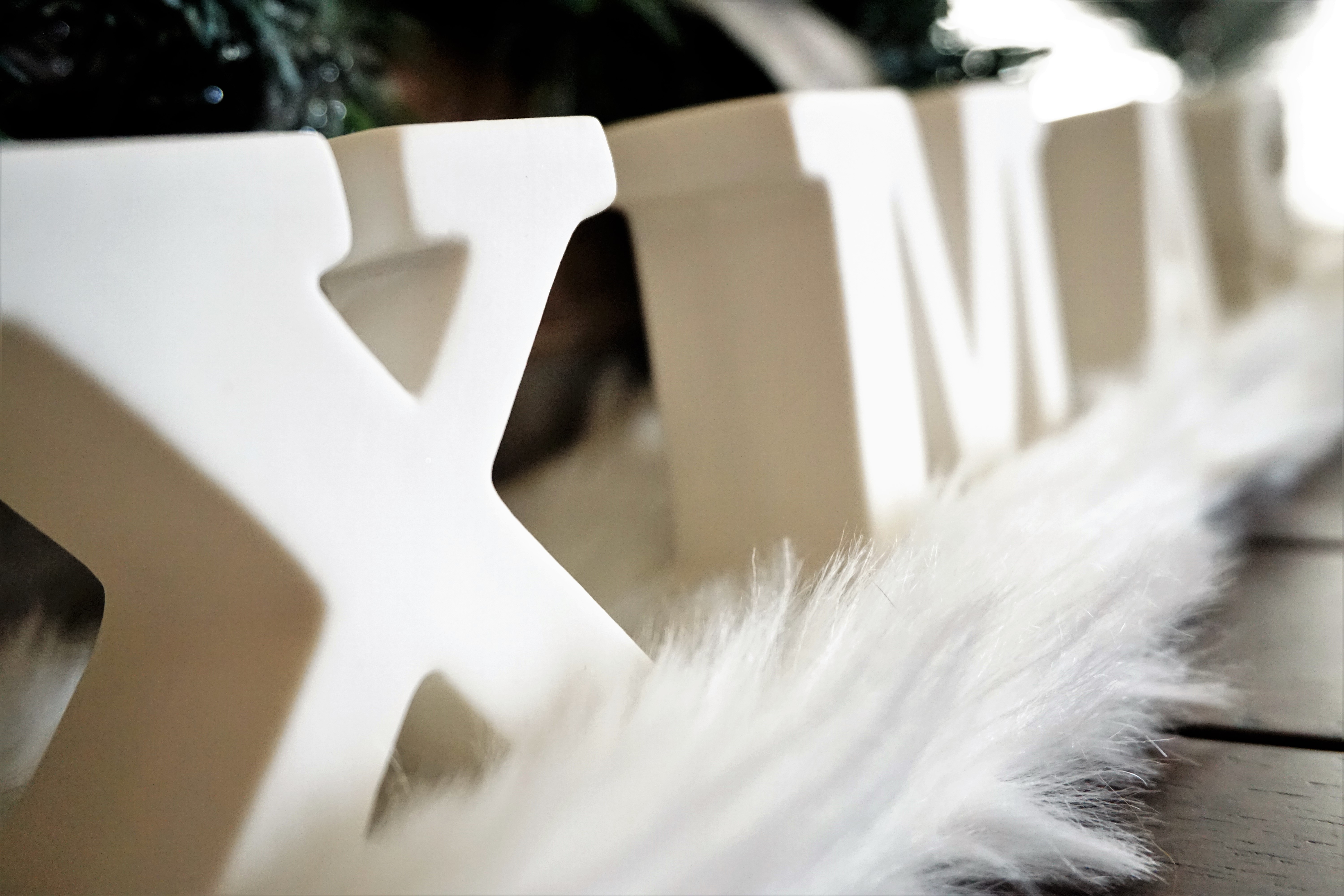 I love marble detail on this bar cart, when I saw it I knew It would go perfectly in the space. I had been looking for a cart forever and so happy that I found this one.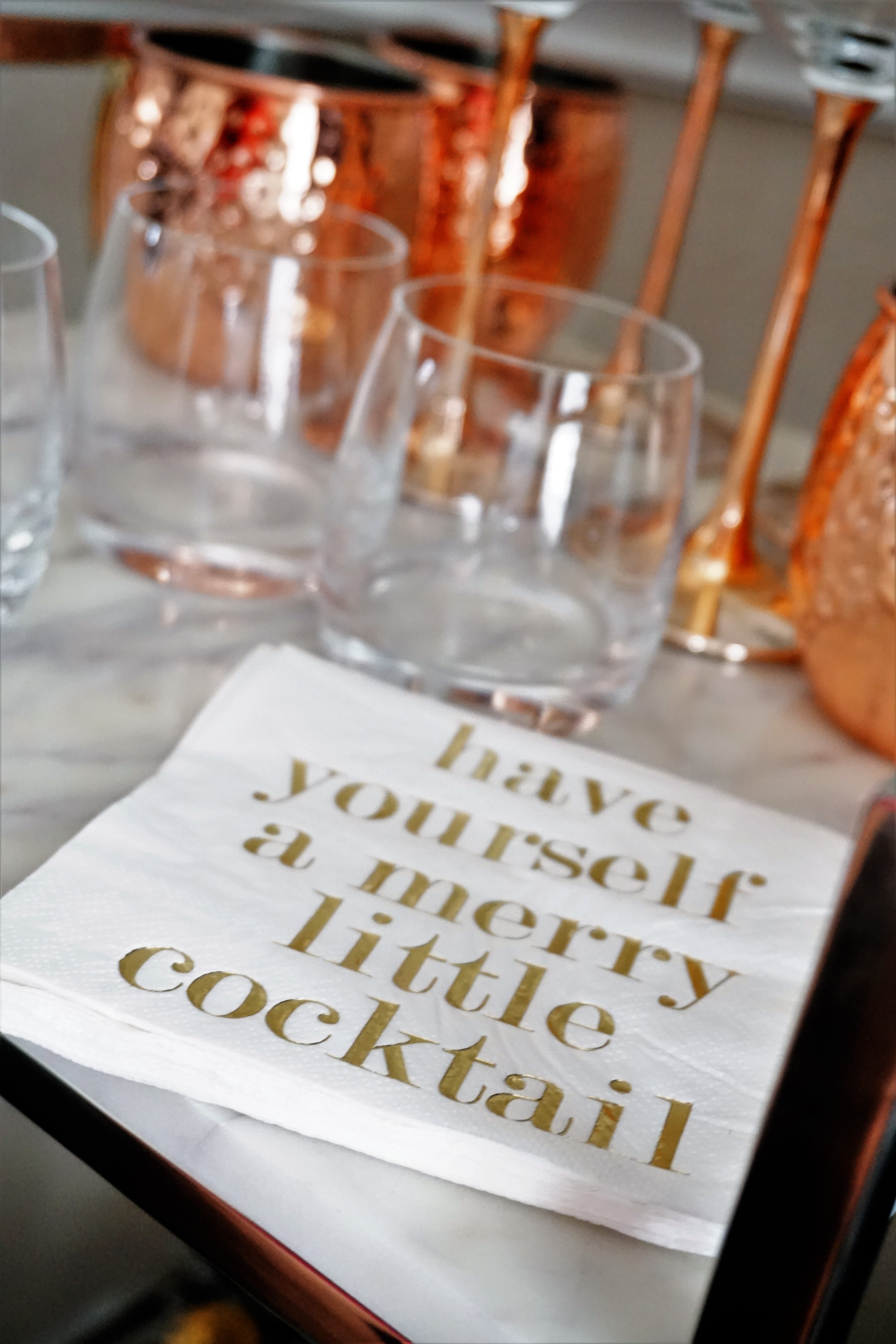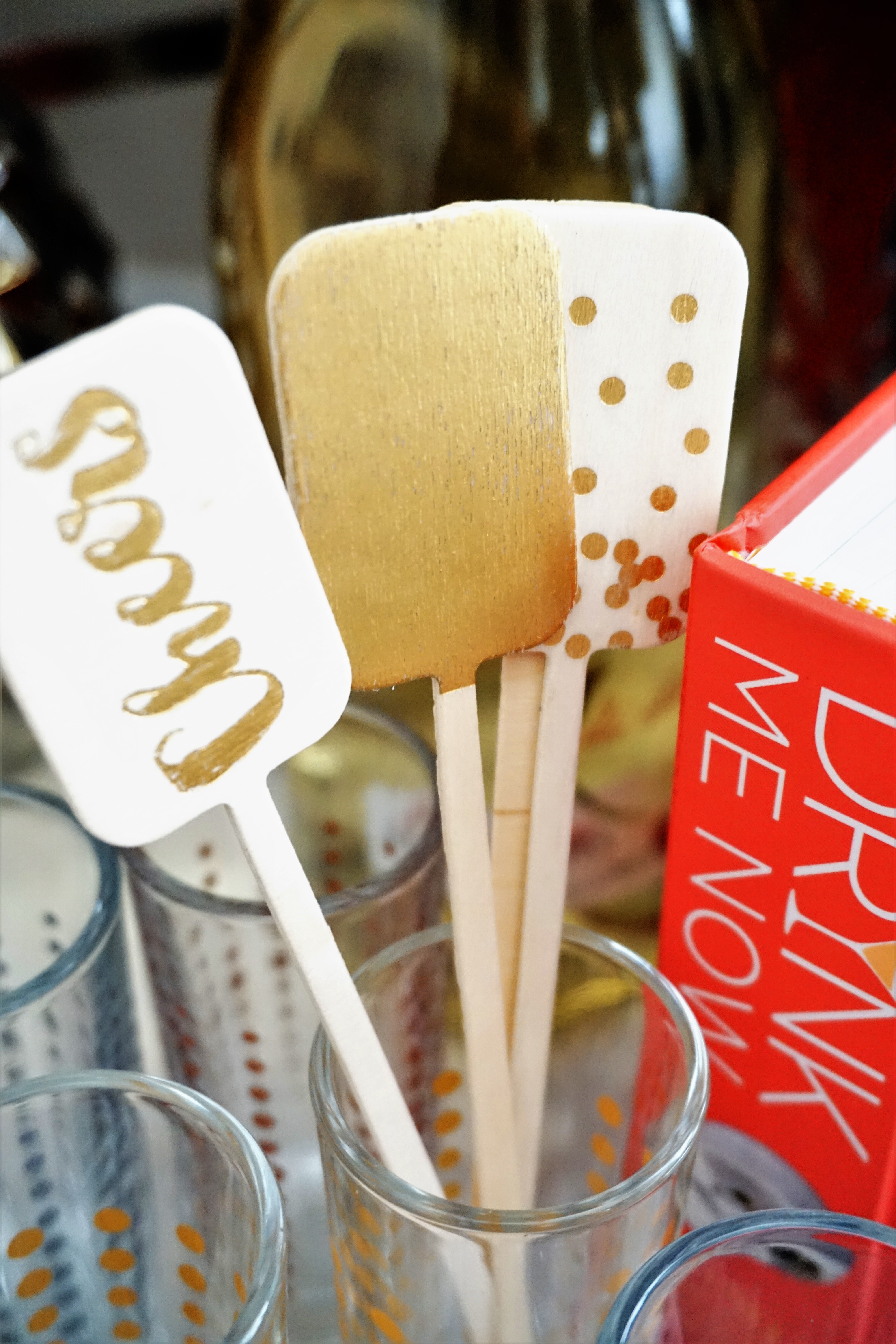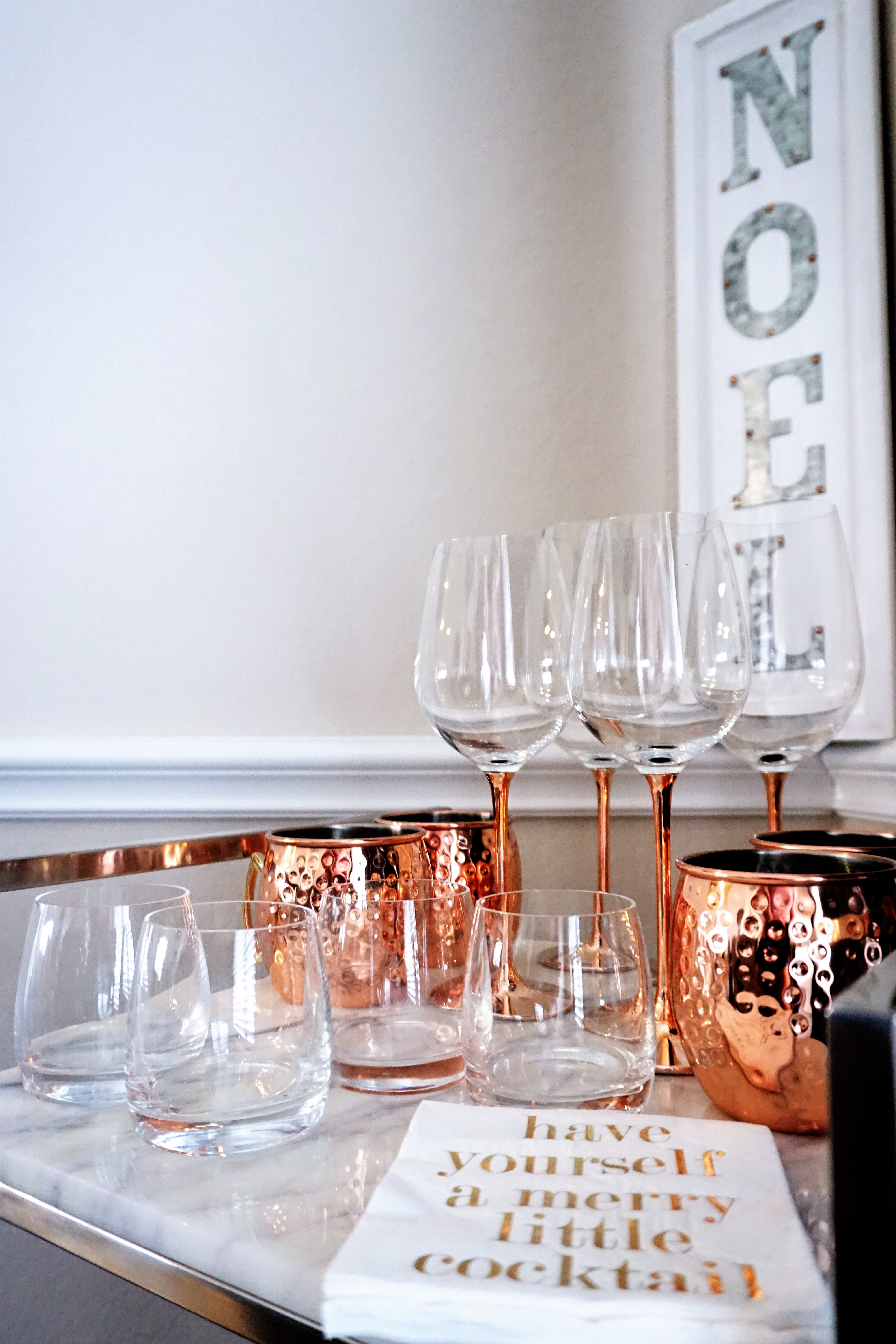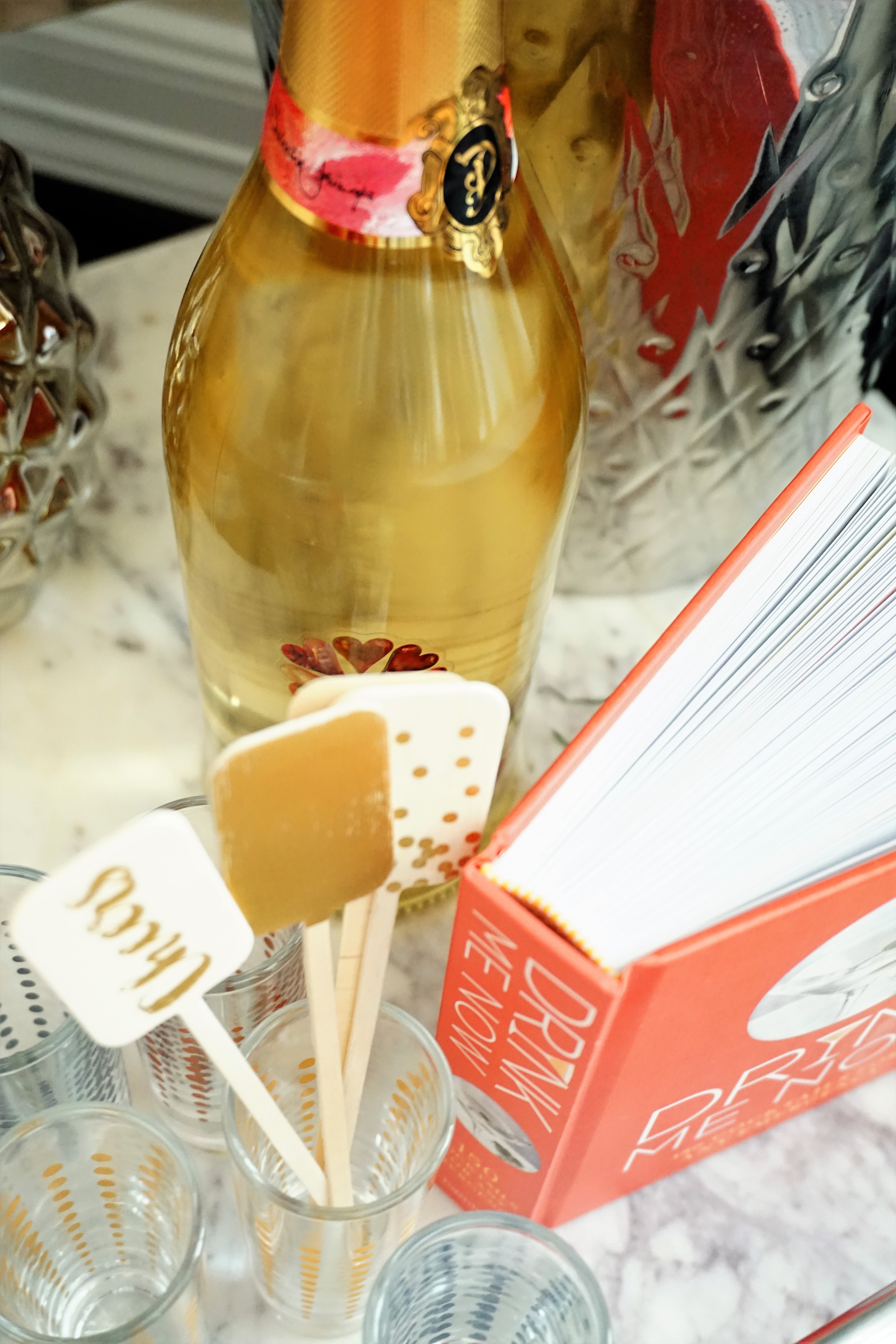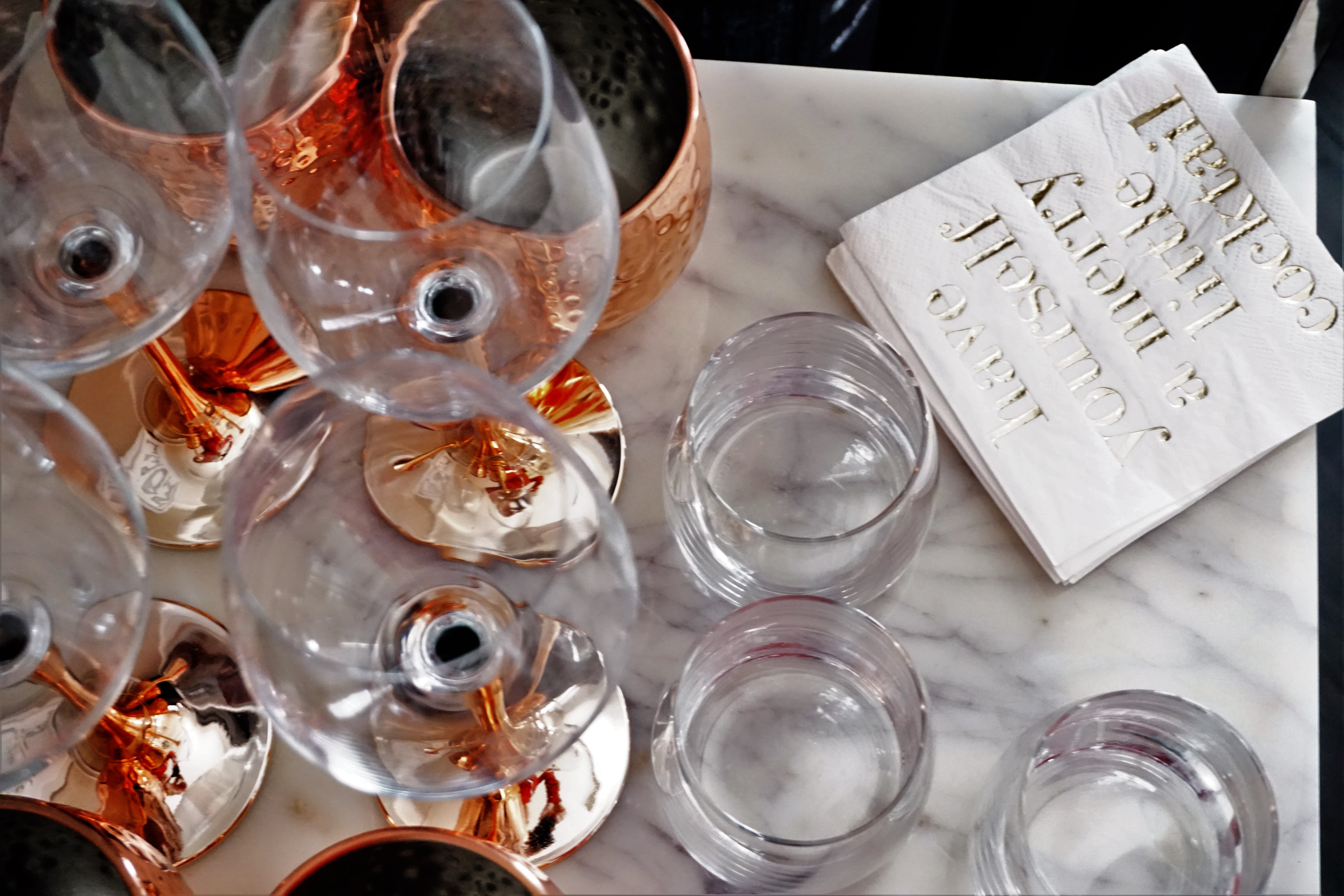 I hope you enjoyed seeing my home, interior design is a huge passion of mine! What are your favorite ways to decorate for the holidays? What do you love most about this time of the year? I hope everyone has a wonderful and safe holiday season and  happy New Year!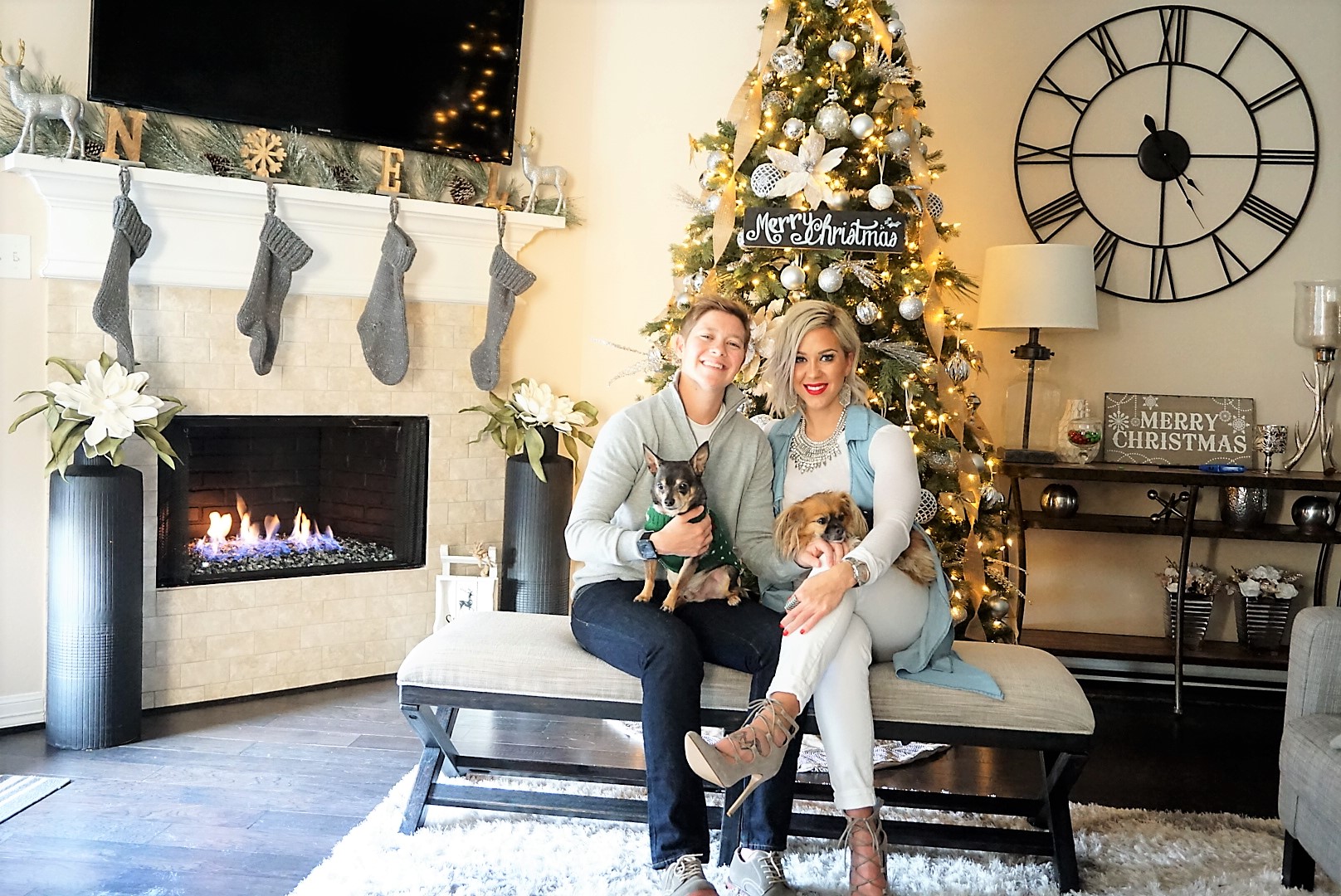 Happy Holidays from my family to yours! – Crystal, Megan, Pod & Braxton.