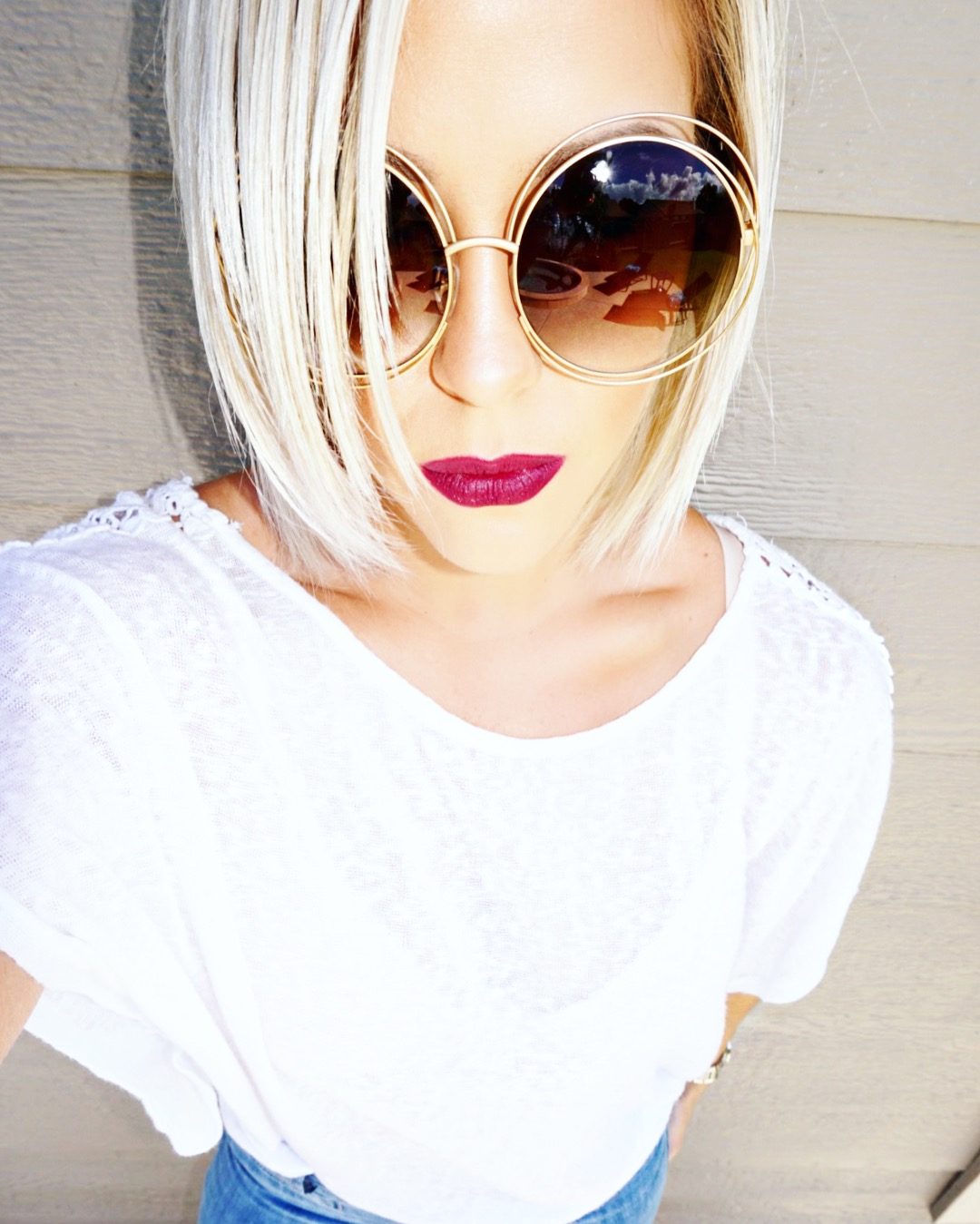 Statement Sunglasses and 70s Style!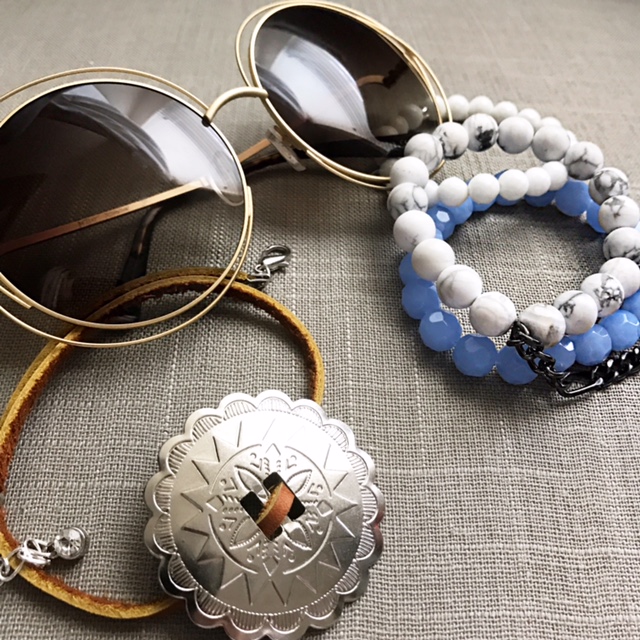 I love accessories, and one of my favorite accessories by far is sunglasses. I love how they can take a simple look to the next level. I purchased these sunglasses overs the summer and never got to wear them until now, I was secretly holding out to wear them to pair them with the perfect outfit! I knew I wanted to wear them with a retro feel look and they paired perfect with these wide leg jeans and embroidered flowy white top. The whole look came together perfectly! I loved it!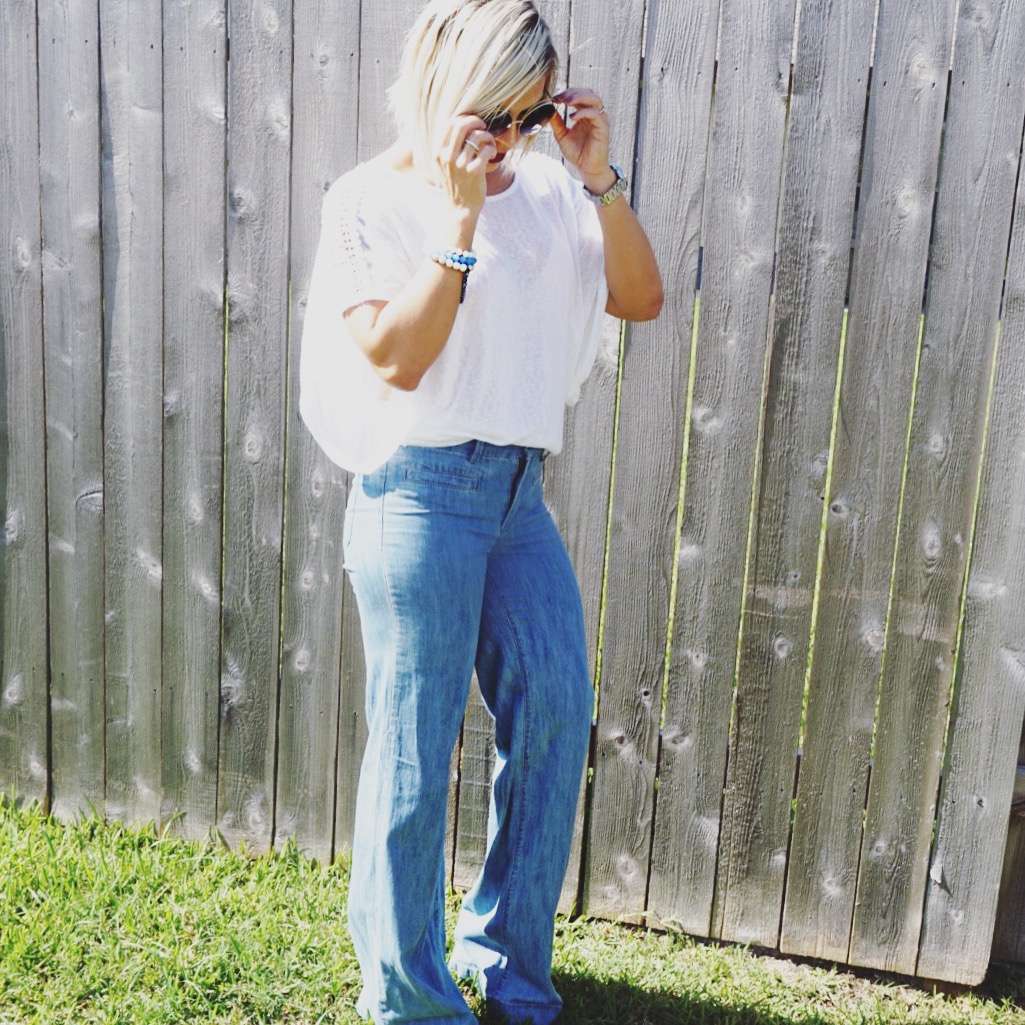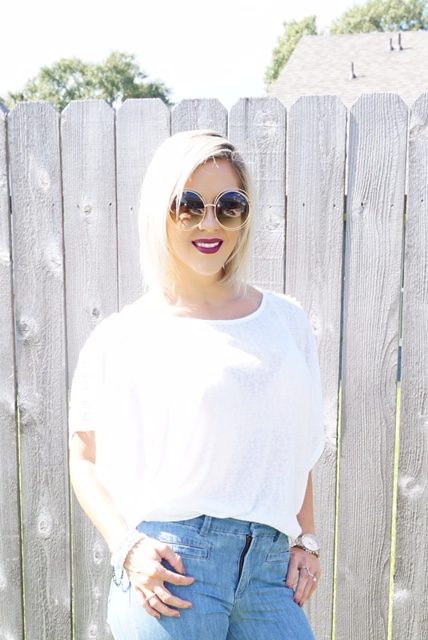 I loved how this look all came together with the white flowy gypsy top and wide leg jeans. Can't wait to wear more 70s inspired looks!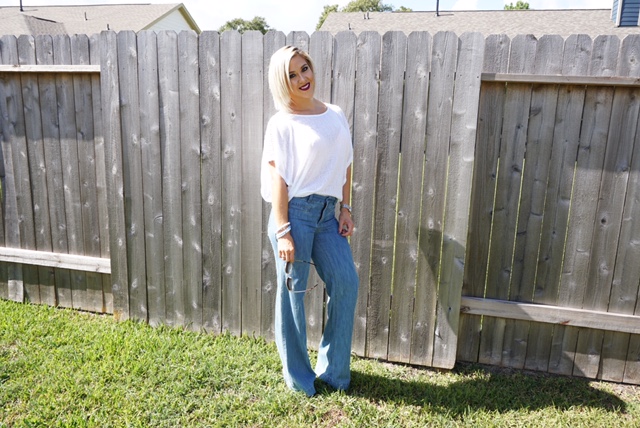 It was so windy this day, and trying to get shots were a little difficult – my hair was flying everywhere! I even ended up with a big pink streak in my hair from my lipstick (which you will see in picture below 😉 )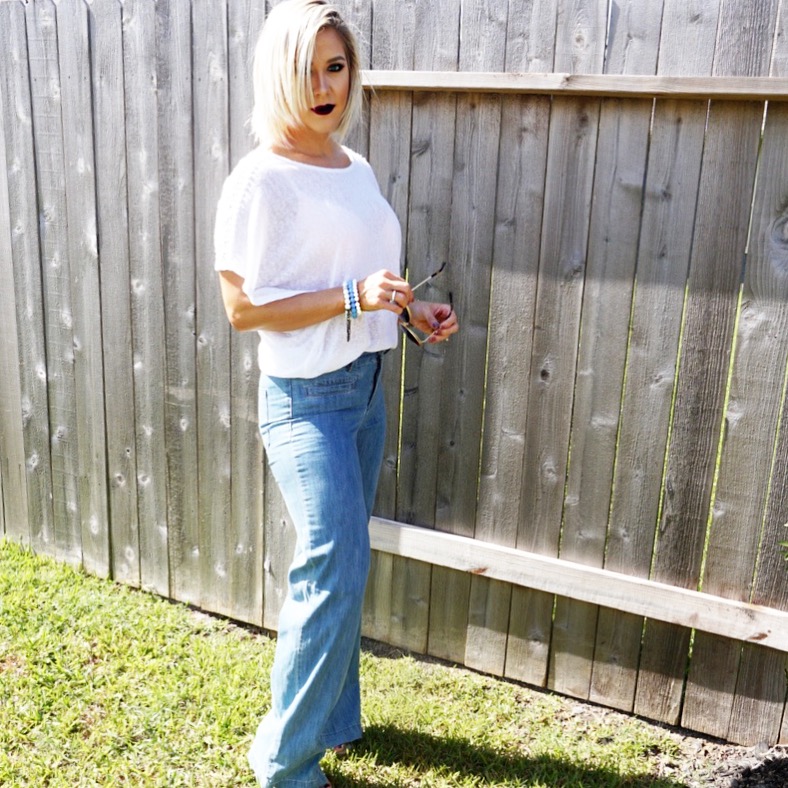 What I'm Wearing: 
Jeans: Paige – Vintange High Rise Bell
Top: Similar Here
Shoes: Kensie – Devora Wedge
Jewelry: Dapper Girl Designs
Sunglasses: Betsey Johnson (only $20!)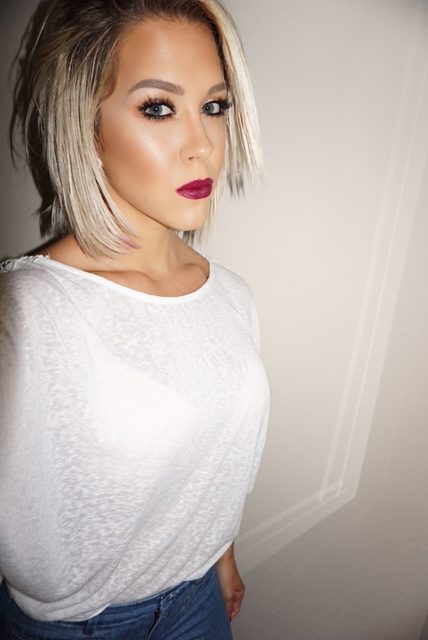 Make up Details: (you see the pink hair 😉 )
Foundation: Marc Jacobs Beauty Re(marc)able Full Cover Foundation Concentrate
Bronzer: MAKE UP FOR EVER Pro Bronze Fusion Bronzer
Blush: MAC  'Mineralize' Skinfinish Natural – Give me Sun
Highlight: BECCA Shimmering Skin Perfector™ Pressed – Champagne Pop
Lips: Wet N Wild MegaLast  Lipstick – Cinnamon Spice 
 I hope you enjoyed this post! Have you been trying out any new styles lately? What is your favorite thing about fall fashion?