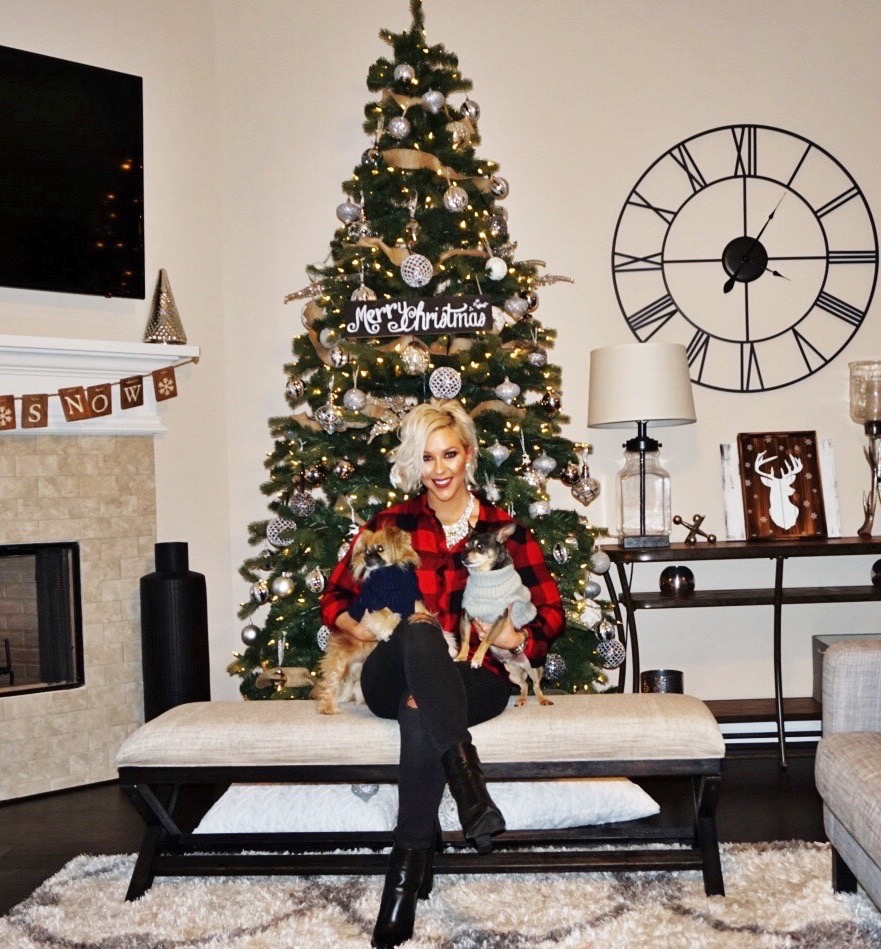 I can't believe 2015 flew by as fast as it did! I always look forward to this time of year, I love all the festive decorating, lights and trees, gathering with family, and you can't forget the food! This year was a little different for me considering we had just moved into our new home in July and I knew the exact style that I wanted to go for when the holidays rolled around. I wanted my tree to be glam yet rustic and minimal to flow with the rest of the home. I purchased most of our Christmas decorations from Home Goods, I feel like they had a lot of great unique ornaments and holiday decor. I really loved how our tree and decor turned out with the burlap, silver ornaments and white lights with the exception of a tree topper. I tried a DIY burlap bow that was a complete fail, I will definitely need to practice more for next year!  We upgraded our tree to a bigger tree that we got at Home Depot, I couldn't find the exact one that we got online but here is one similar.
In the dining area, I stuck with the minimal theme and placed a wreath on the large mirror that we have hanging and some small candle holders that I picked up from Kirklands. I'm obsessed with the place mats that I purchased a while back from Pier One, they went great with the rest of the decor and center peice. I also placed some decorations and ornaments on the entry way table, the glittered reindeer is from Target. What are your favorite ways to decorate for the holidays? What do you love most about this time of year? I hope everyone has a wonderful and safe holiday season and a happy New Year!

Happy Holidays from my family to yours! – Crystal, Megan, Braxton, and Pod!