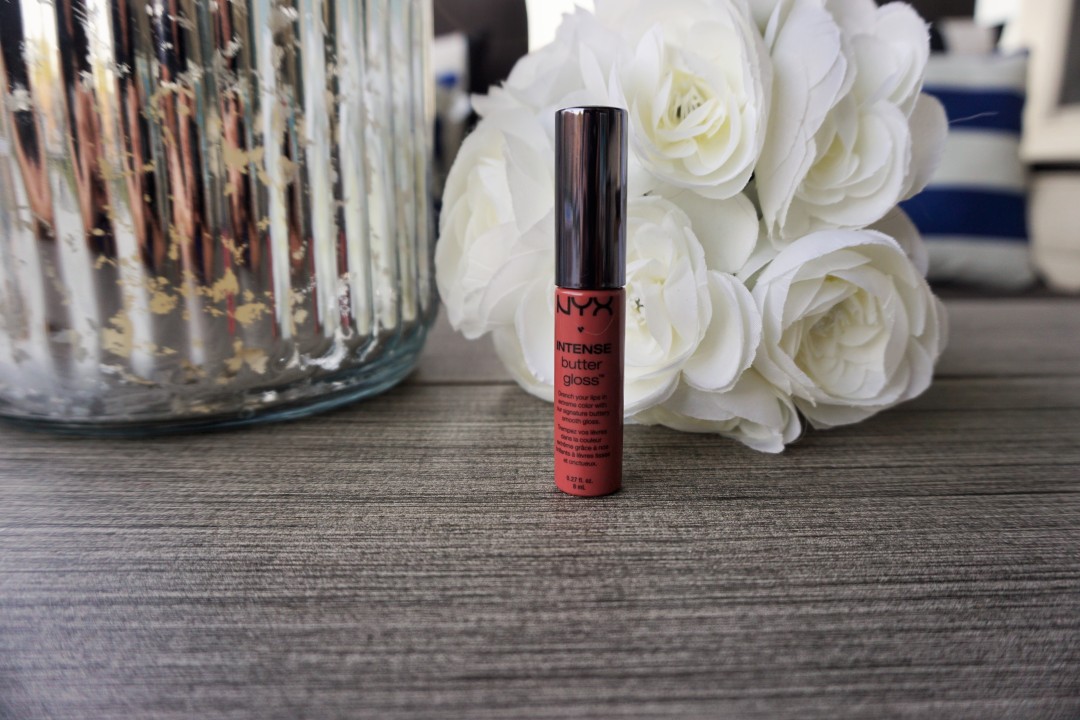 Drugstore Lip Gloss Dupe For Kat Von D Lolita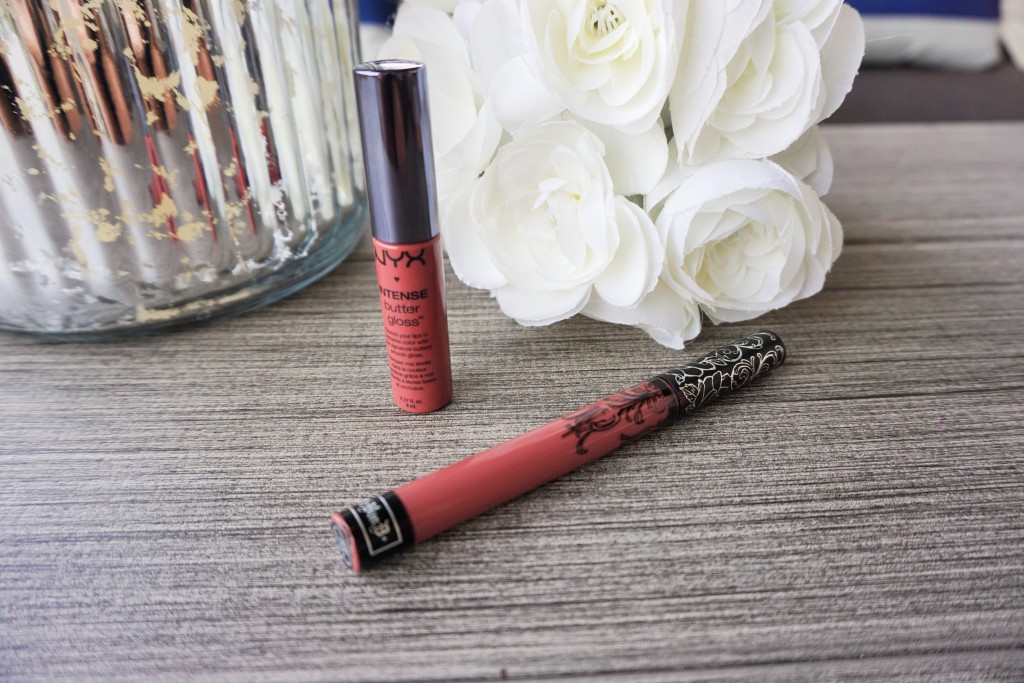 Love the Kat Von D everlasting lipstick in the shade Lolita? Then you defiantly need this lip gloss dupe in your collection.  I purchased Lolita about a month ago, and have been wearing it out nonstop. The dusty, chestnut mauve shade is always sold out for good reason, it looks absolutely stunning on everyone! I'm obsessed with it! I've wanted to find an alternative to Lolita because it's so hard to get your hands on and some people just don't like the wear and formula of liquid lipsticks. While sitting in my closet swatching my lipstick collection, I found a perfect lip gloss dupe for Lolita and it is the NYX Intense Butter Gloss  in the shade Chocolate Crepe. This gloss is a spot on dupe for Lolita! I was completely blown away at how similar the colors are, and this lip gloss is only around $5.00! I absolutely love the formula of these intense glosses, one swipe across the lip and you are good to go! They are so beautiful and comfortable to wear, and smell amazing! Also, the pigmentation in this gloss is perfection!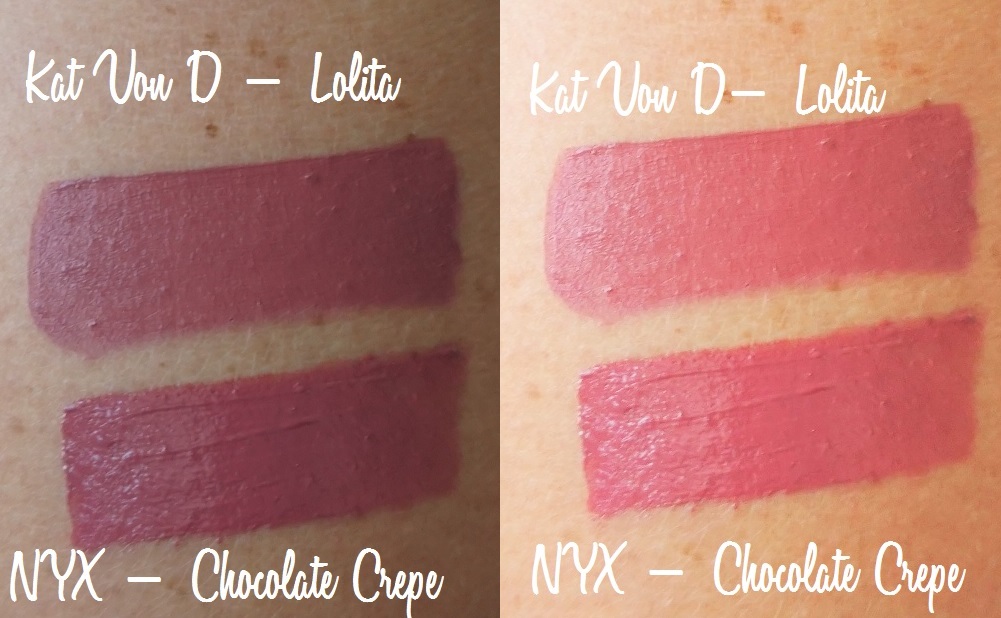 * without flash                                                                                                       *with flash
These photos were taken outside to get the truest color possible!
*Click to Shop!