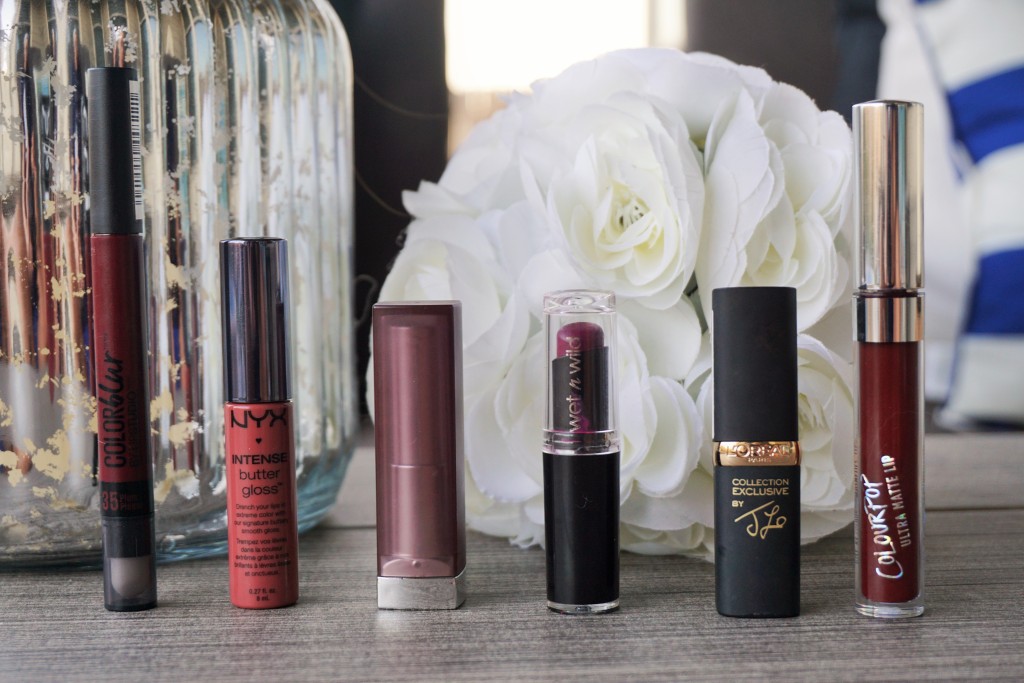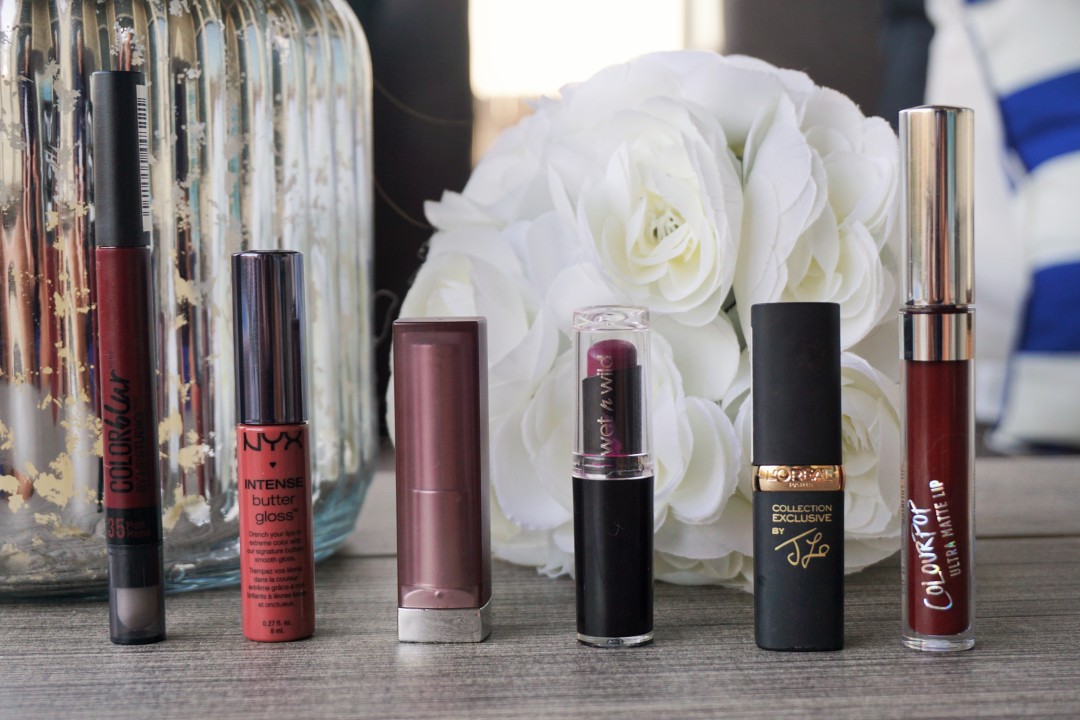 Fall time is finally here and I swear us beauty junkies go bananas over the "vampy" lip! At least I know I do! I tend to gravitate more towards darker lips in the fall and winter time. I love that you can pair darker lips with minimal eye makeup and look fabulous and put together, but it can also be the staple on a dark smokey eye if you are really wanting to amp things up! So, if you are a lover of dark lips or even if you aren't a lover and just want to try out a couple of darker shades to wear for special occasions, here are some of my favorite fall lip products that wont break the bank that are long wearing, pigmented, and comfortable to wear!
WET AND WILD Mega Last Lip  – Sugar Plum Fairy  – Dupe, for MACs cult favorite Rebel!  I'm a huge fan of these matte lipsticks, and this shade is so gorgeous for the fall time. This perfect plum shade looks absolutely beautiful with a minimal golden eye, and bronzed skin! Perfection.

MAYBELLINE Color Sensational Creamy Matte Lip Color – Touch Of Spice – I have raved about these matte lipsticks so much, but they are just that good! This is a perfect everyday fall shade and would be perfect for someone that wears more of a natural, everyday makeup.
L'ORÉAL – The Perfect Nudes Jlo's Nude – If you need a great affordable nude in your collection this is the lipstick for you. This lipstick is a build able color and can be paired with any look! I love the fact that this color is build able because sometimes when you have a nude lipstick that is too opaque is can make you look really sick, and not in the good way. This is the perfect pinky nude, and nudes never go out of style!
MAYBELLINE Lip Studio Color Blur – Plum, Please – I'm obsessed with this lip color, the slim design of the lipstick makes it so easy to apply evenly, and precisely as it can get tricky sometimes working with darker colors. This color is so pigmented and creamy and the longevity of these lipsticks are great!
COLOUR POP Ultra Matte Lip – LAX – This is a beautiful deep burgundy chocolate shade that looks great on every skin tone. You could defiantly play up or down this shade depending on the eye you pair it with, but either way this shade will make you shine!
NYX COSMETICS Intense Butter Gloss – Chocolate Crepe – If you love an opaque gloss and try these! Literally one swipe and you are good to go! There are several different shades in the collection but this one is by far my favorite. It is a perfect dark wearable nude that is going to look good on anyone! These glosses are amazing, and a perfect dupe for Kat Von D Lolita, see blog post here.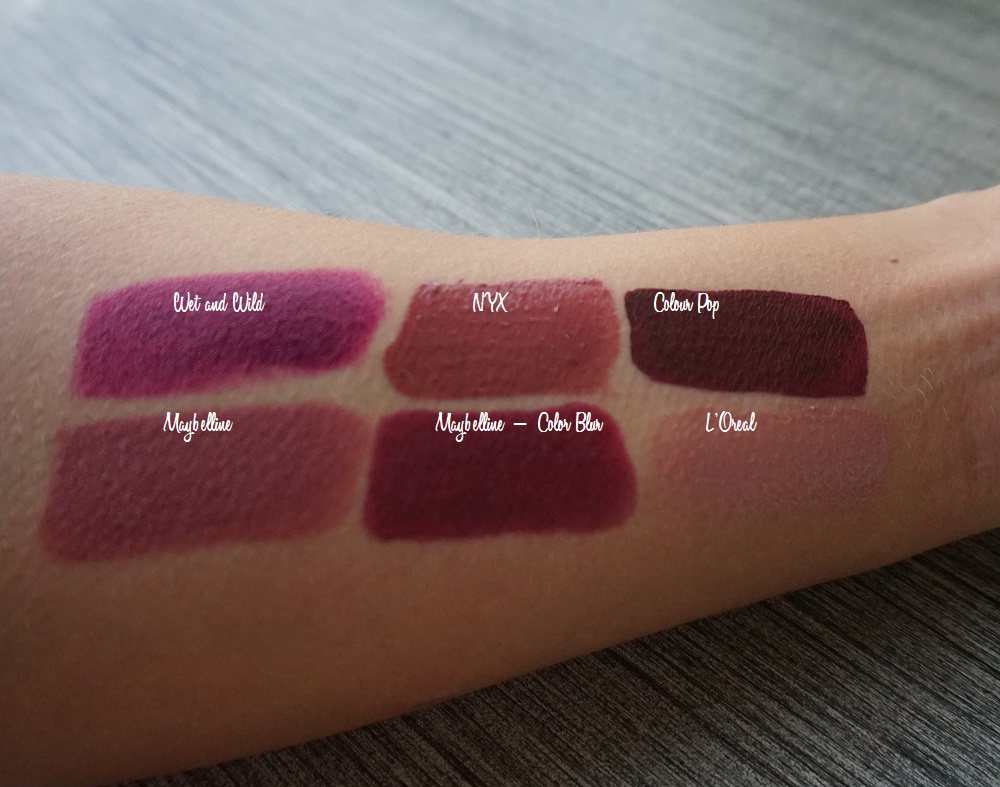 *Click to Shop!